The breeze will increase this afternoon for a shot period of time as a storm system heads Northeast and trailing front moves South. Sustained winds will range between 15 to 20 mph with gusts up to 30+ mph. By tonight, winds gradually subside.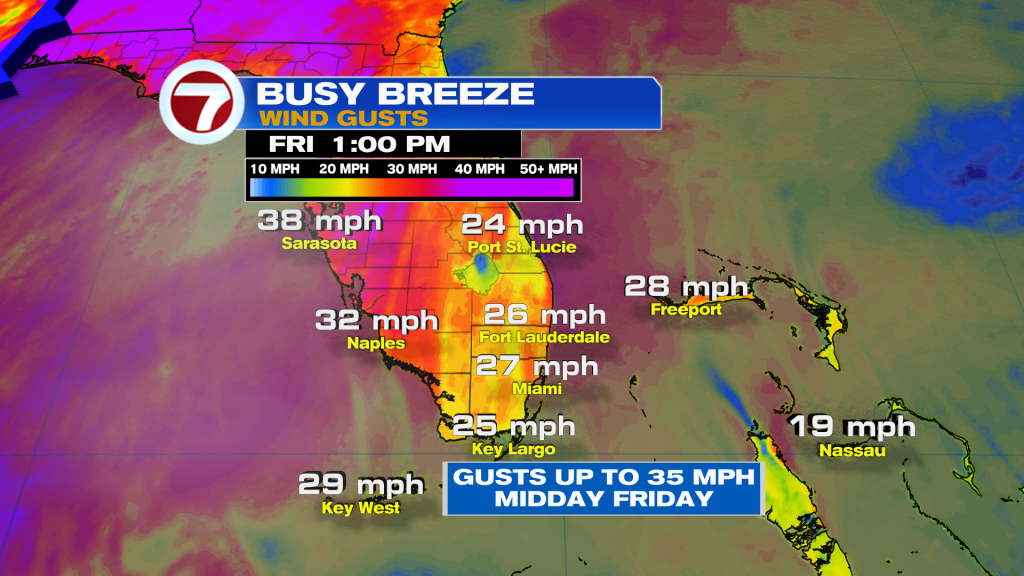 However, temperatures are forecast to soar near record values ahead of a "weak" cold front on Saturday. Models insist that some areas will hit 90 degrees having us on record watch.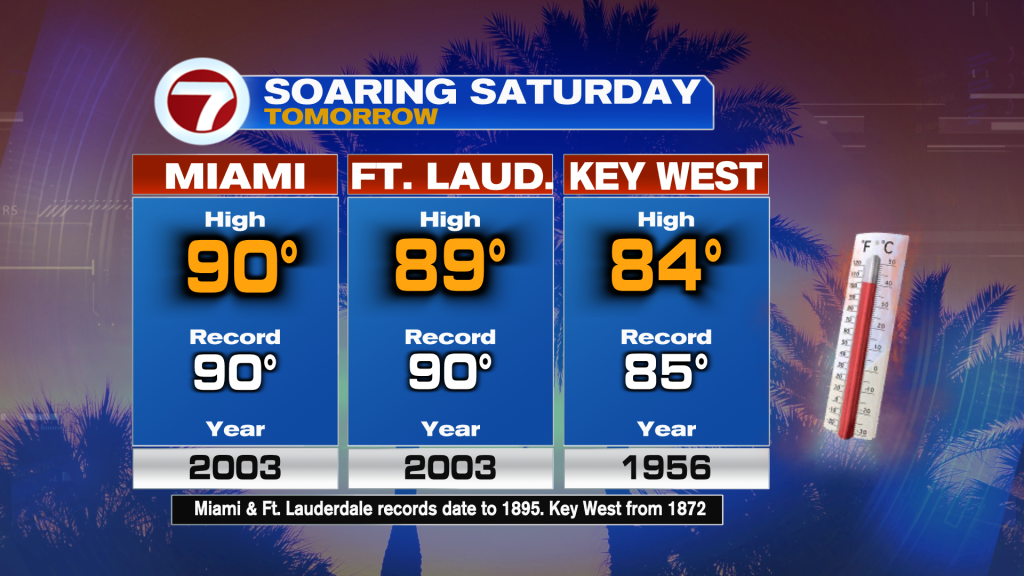 While Saturday seems to be the hottest day of the weekend, Sunday will not be as hot with highs in the mid to upper 80's.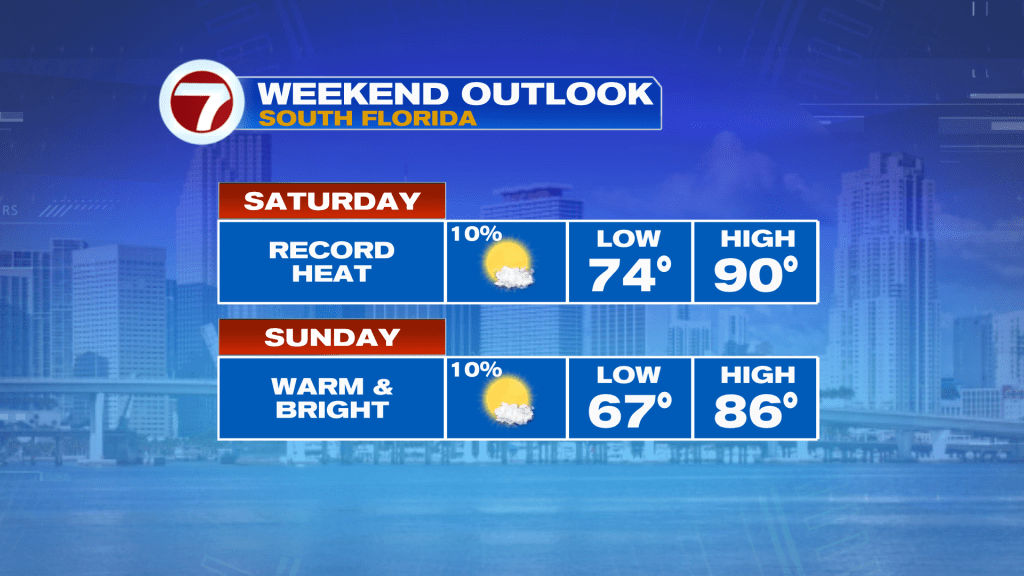 The "weak" cold front won't completely clear on Sunday, but there could be an uptick in moisture from Monday into Tuesday. Therefore, a few isolated showers possible with no significant temperature change. Temperatures drop 2 to 3 degrees remaining unseasonably warm for this time of year.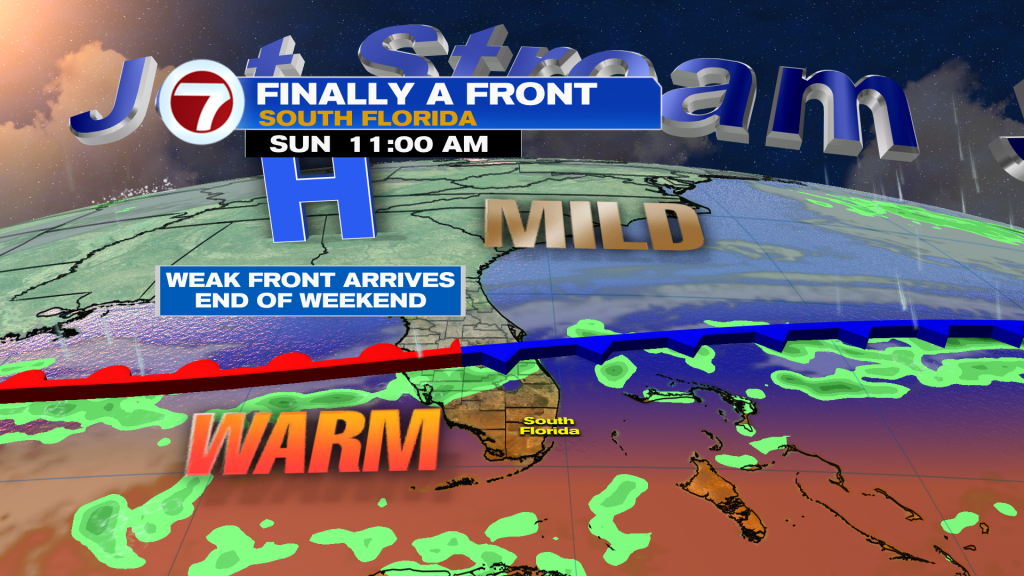 Have a wonderful day South Florida and make it a safe one!
Vivian Gonzalez
Meteorologist, AMS Certified
WSVN Channel 7