High pressure continues to dominate most of the Caribbean and Western Atlantic. This is keeping above average warmth across South Florida, with little to no rain in the forecast through the end of the week.
Fog formation will be possible each night under mostly clear skies, high humidity and calm to light winds.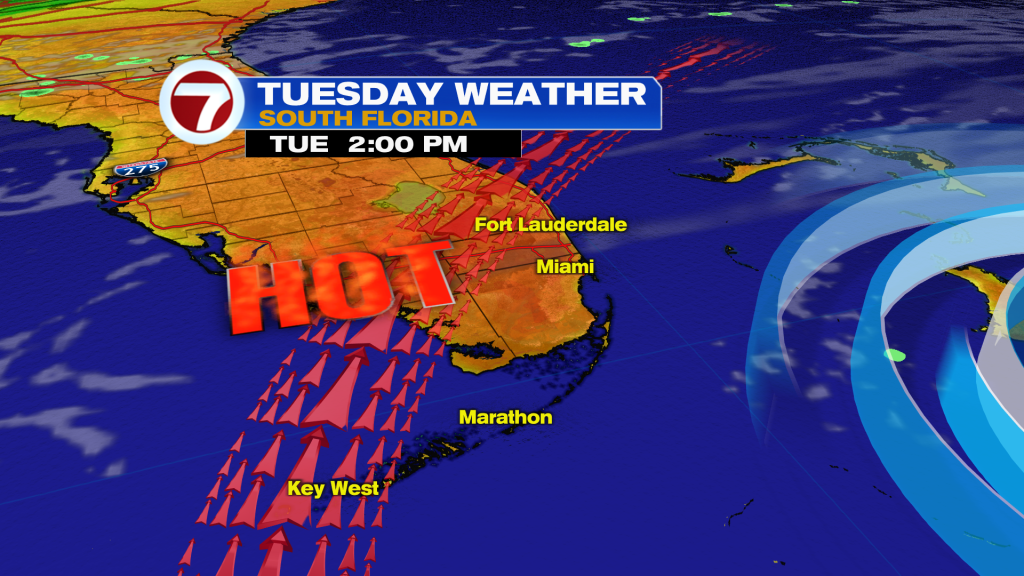 February could close out today with a new record high temperature for the month! The all-time high temperature in February is 89 degrees and there is the possibility we tie or shatter that record.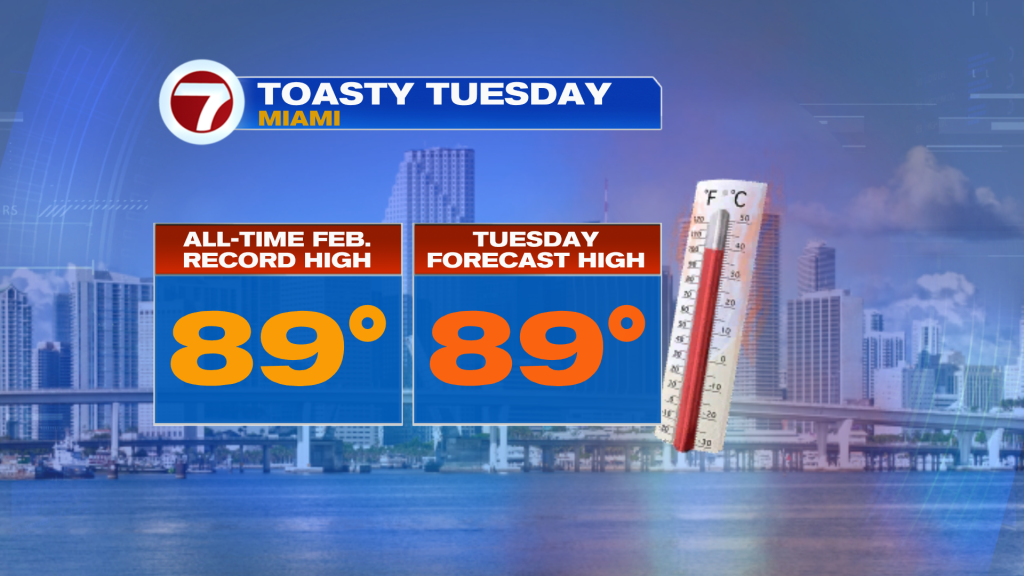 By the weekend, a weak front moves in unnoticed to knock high temperatures by a few degrees, so it won't be as hot early next week.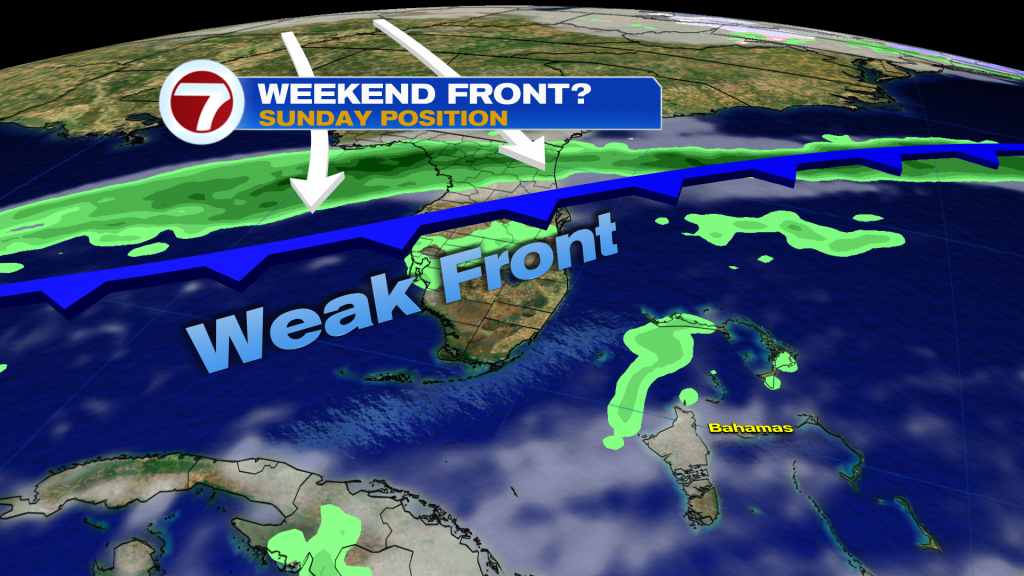 Have a wonderful day South Florida and make it a safe one!
Vivian Gonzalez
Meteorologist, AMS Certified
WSVN Channel 7