Happy Wednesday, South Florida!
Hopefully everyone has had a nice week so far. We are halfway through the workweek and South Florida continues on the temperature rollercoaster ride. A weak front stalled nearby over the weekend and South Florida saw no cooling with it. And as a matter of fact, we warmed up to the mid 80s by Sunday!  Another weak front came through our area on Monday and apart from knocking temperatures down just a little closer to average, South Florida once again lacked in the cooling department. And now we find ourselves warming once again. And this morning's temperatures in the 70s with a bit more humidity proved just that.  We even saw showers return to the forecast this morning!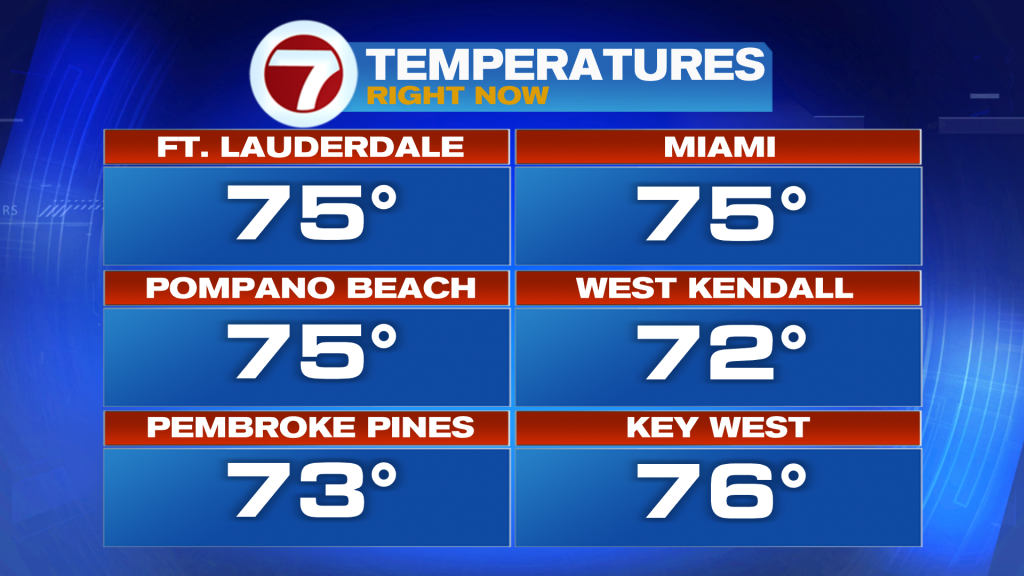 Our wind pattern will begin to veer out of the Southeast today, which will trigger a warming trend across South Florida. By the end of the day, Southerly winds will have returned to the forecast, which will allow our temperatures to reach well into the mid 80s once again. As a matter fact, some spots may even be flirting with record high temperatures for the second time this week! However, with a high-pressure system still nearby, South Florida should continue to see mainly dry conditions under a mix of sun and clouds. And this warmth will be ahead of our next front that does promise to bring some changes very soon!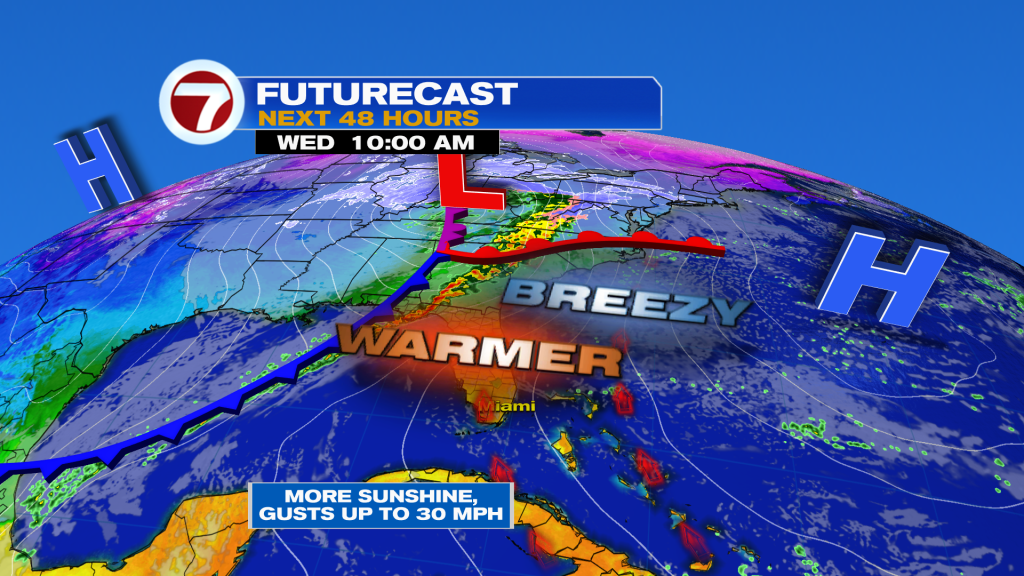 And speaking of changes, let's talk about our next front. This front is forecast to reach South Florida on Thursday. Unlike the last two fronts, this one may have a little more in the way of moisture and could squeeze out a few showers. And it looks like this front may actually have a little more energy to it, which means that it is forecast to clear South Florida. Our wind pattern will veer out of the North behind the front and this will bring cooler and drier air to South Florida by the end of the week. So how cool are we talking?  Friday morning temperatures promise to be in the low 60s.  Some spots may even drop into the 50s while our afternoon high temperatures remain below average in the lower 70s. This will be the coolest day of the week!    Saturday morning will still be cool, especially across our inland areas, however, our metro and coastal locations may rebound into the mid 60s during the morning. As we work our way into the start of next week, it looks like our wind pattern begins to pick up once again, while our temperatures warm, and humidity levels rise.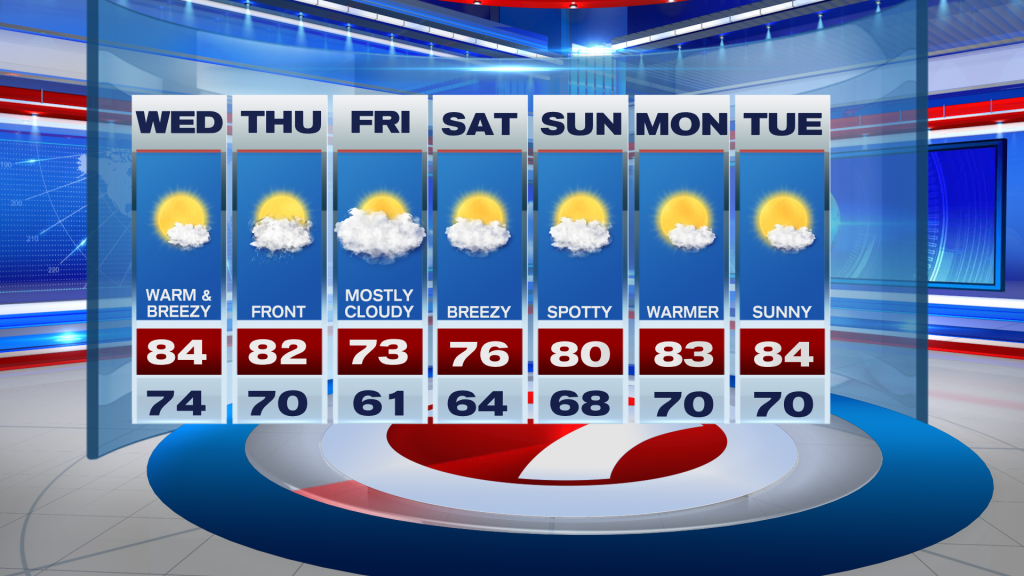 Have a great afternoon!
Erika Delgado
Meteorologist
WSVN Channel 7 News
Copyright 2023 Sunbeam Television Corp. All rights reserved. This material may not be published, broadcast, rewritten or redistributed.