The final weekend of February has arrived and it will continue to fit the theme of the warm February we have gone through so far. This weekend will be beautiful with high pressure remaining in firm control of our pattern, keeping all the fronts and weather systems to our north over the Southeast. This will make for a great Saturday with lots of sunshine and high temperatures in the mid 80s at most locations, which is about the same as Friday's highs. Humidity will remain consistent in the moderate category, so the air isn't dry but the humidity isn't oppressively high either.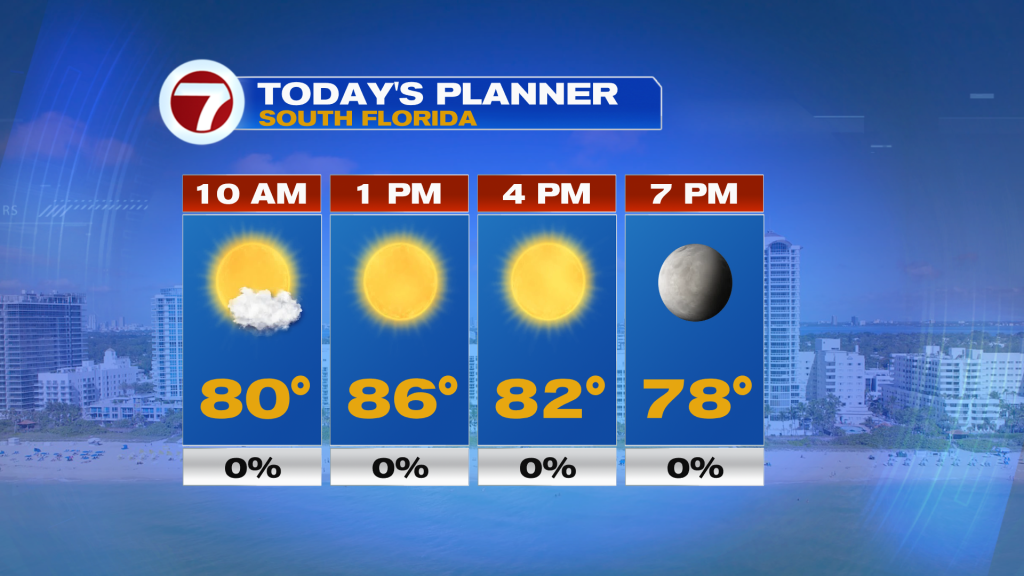 Record heat is not forecast at any of our cities today but a couple could come close, including Fort Lauderdale and Marathon. Marathon has already tied 4 record highs this week!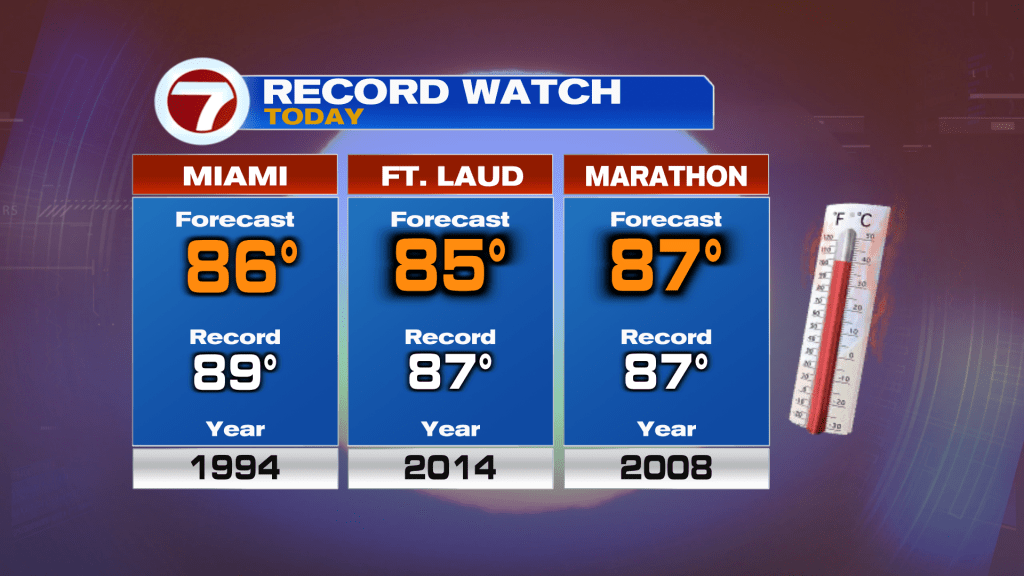 The story remains fairly similar on Sunday but high pressure will begin to migrate in a southeast direction away from the Bahamas. This will lead to a warming trend with high temperatures Sunday through Tuesday likely topping off into the upper 80s courtesy of a southwest wind opposed to a southeast, ocean breeze. Sunday will also be a very nice day (besides the heat if you're not a fan of these warm temperatures) with lots of sunshine.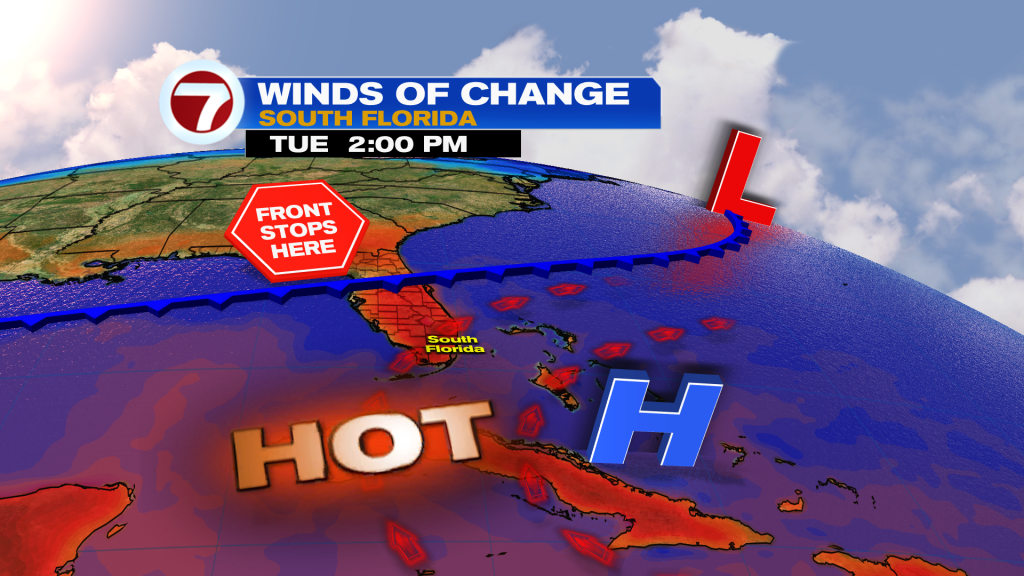 The forecast will continue to feature rather consistent weather conditions all of next week with no rain expected, plenty of sunshine and with low temperatures above average into the upper 60s to low 70s and highs in the mid to upper 80s through at least Friday.