Sizzling temperatures forecast today in South Florida. The forecast high for Miami is 89 degrees. The old record 85 set back on a day like today was in 1985.
The all-time high for February was 89 and that has happened 7 times with the last time happening in 2008.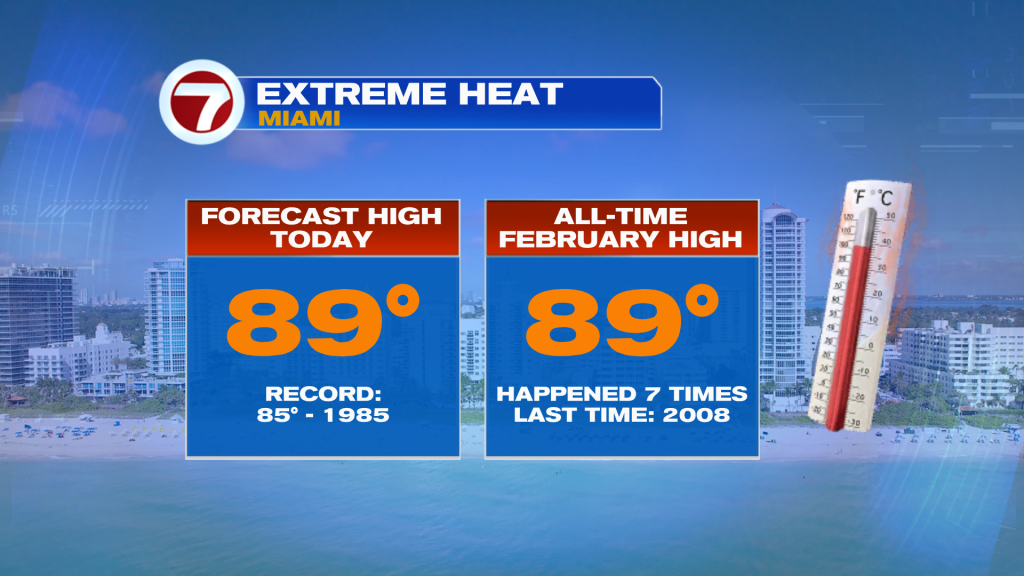 Miami will not be the only record in jeopardy today, Fort Lauderdale and Marathon are in the running.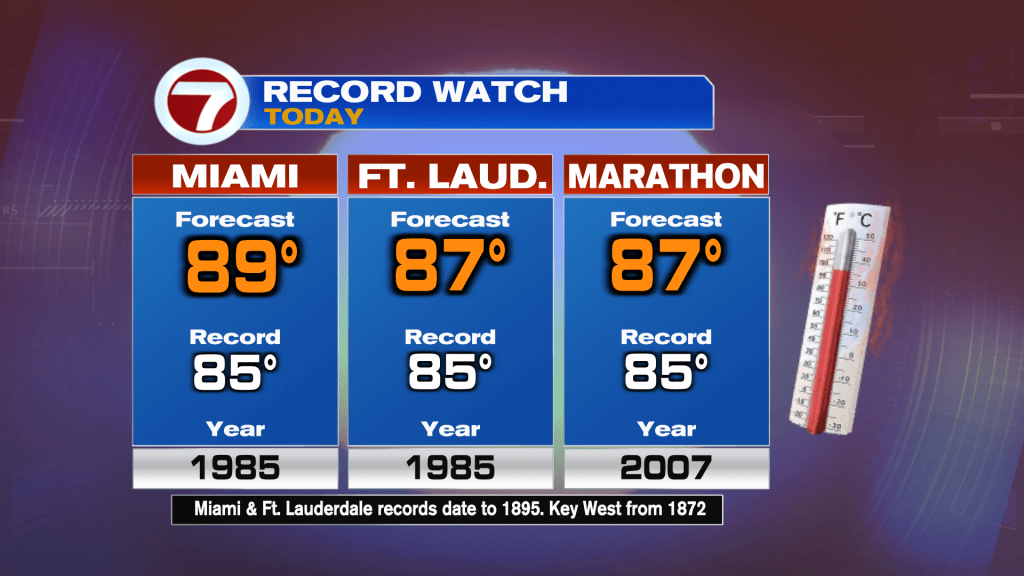 This weekend weak front stalls nearby with high pressure building in across the mid-Atlantic states. This will make for mostly cloudy skies with scattered showers. Winds build and turn gusty causing hazardous seas. Models even showing gusts up 40 mph around our local waters.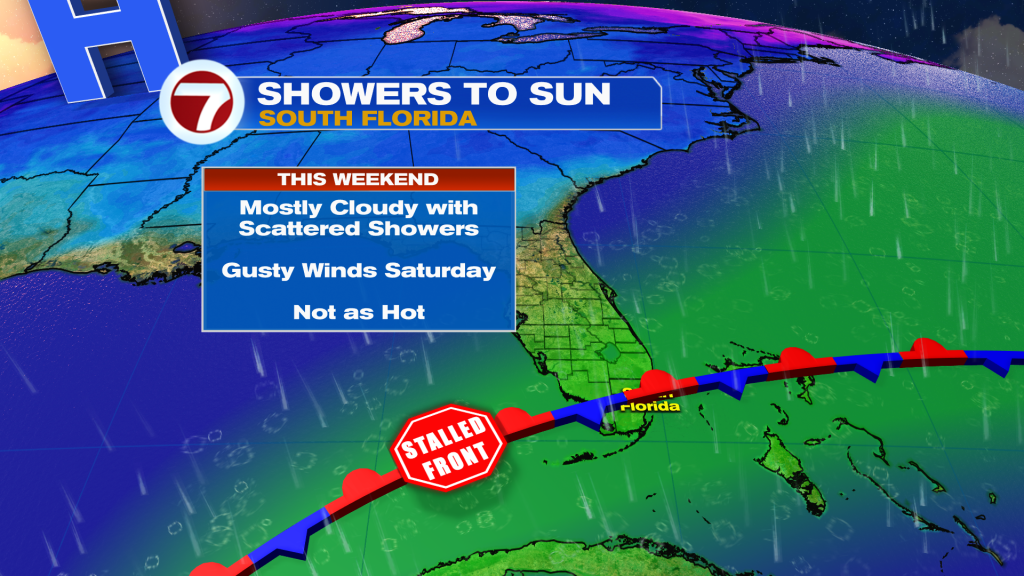 Another weak front arrives Monday clearing the clouds and deeper moisture, so look forward to more sunshine and low rain chances with highs remaining a few degrees above average. Lows in the upper 60's to low 70's and high in the 80's.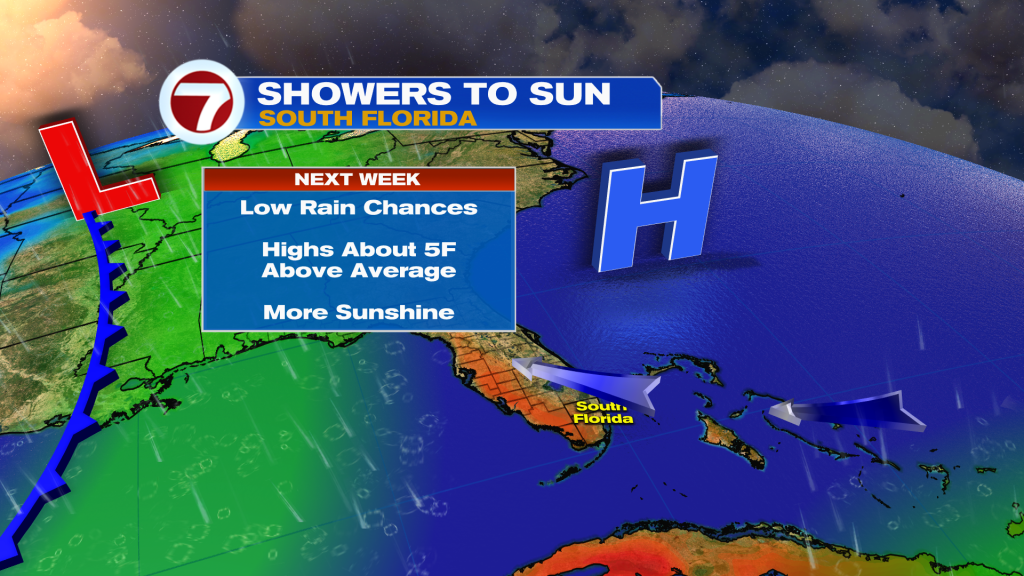 Have a wonderful weekend South Florida and make it a safe one!
Vivian Gonzalez
Meteorologist, AMS Certified
WSVN Channel 7