Well we sure can't get lucky with the beautiful weather every weekend! This weekend will unfortunately be a soggy and rather cloudy one but we could use the rain. A weak front has arrived and is stalling near to just south of South Florida today into tonight, trapping and focusing moisture in the area. This will make for a wet Saturday with rain likely throughout today. The best chance for rain will be this morning, then activity will gradually shift south toward the Keys during the afternoon and evening hours. Given the clouds and rain, this will hold temperatures down into the low to mid 70s throughout the day, which is below average.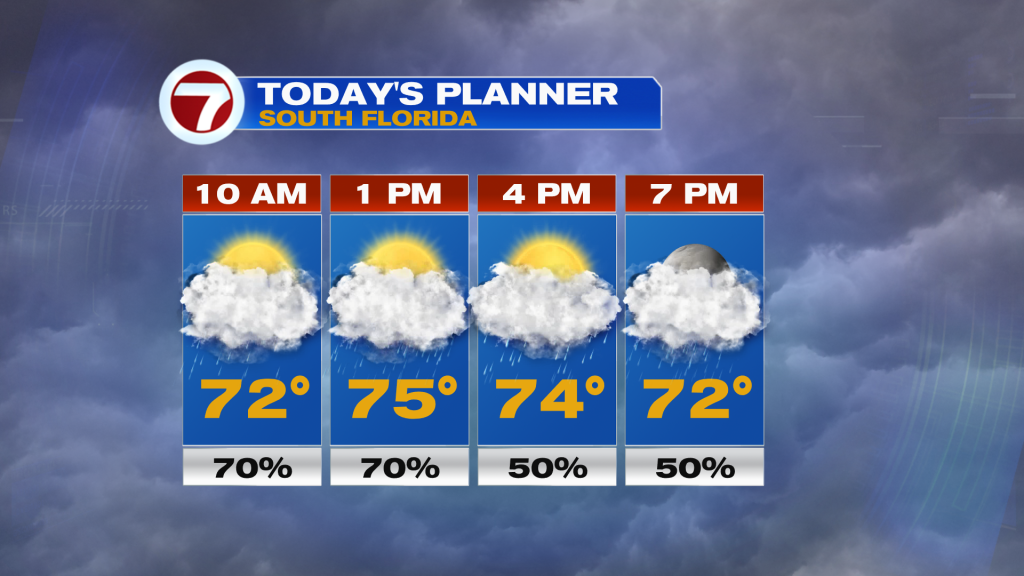 Some of this rain will be heavy so there is the concern for ponding on the roadways. A widespread 1-2 inches of rainfall is forecast with isolated totals of 2-3 inches in metro Broward County through this weekend.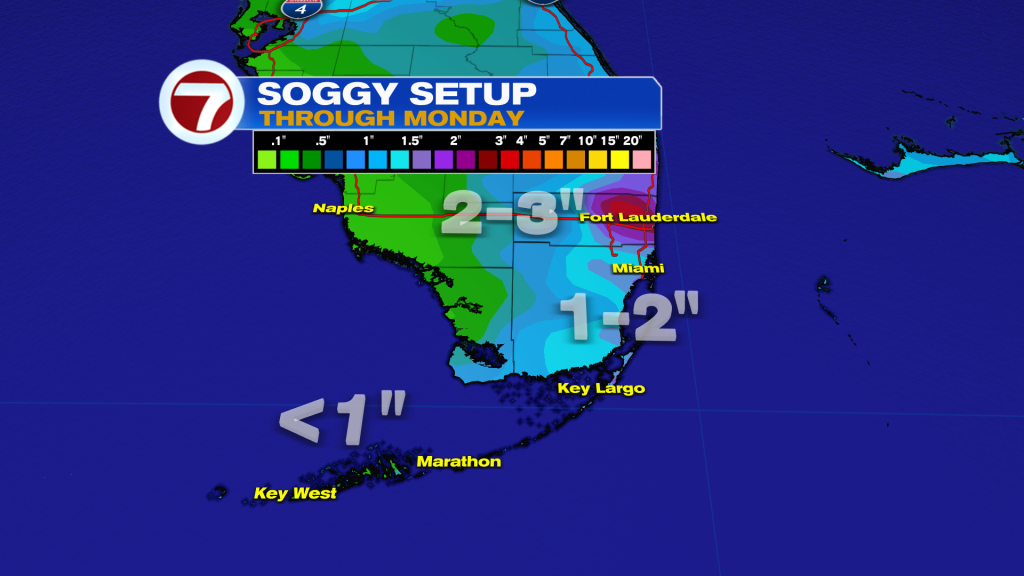 Along with the rain will be the wind. The National Weather Service has hoisted a Wind Advisory for coastal Miami-Dade and Broward Counties from 10AM through 7PM today, meaning sustained winds of 20-30 mph and gusts up to 40 mph are expected.
The rest of the area will also see stronger winds today into tonight, sustained up to 15-30 mph and gusting up to 35 mph.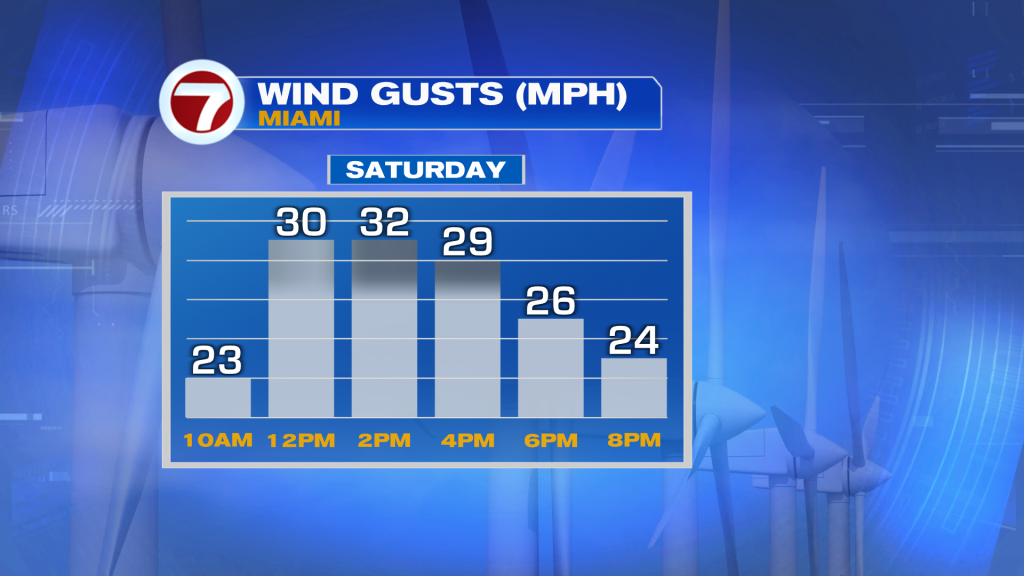 These strong winds will also make for dangerous marine conditions with a Small Craft Advisory in effect for all of our local waters. A Gale Warning is also in effect for the east coast waters were seasons could build higher than 12 feet. Lastly, a High Surf Advisory is in effect for the east coast beaches this weekend due to 5-10 foot breaking waves expected.
Winds will remain gusty into tonight, then will slowly back off on Sunday. Times of showers will remain likely tonight into tomorrow across South Florida, especially tomorrow morning and midday. There are some signs we will begin to dry out by Sunday evening. That will make way for a nicer and quiet stretch of weather next week with more sunshine, mostly dry conditions and highs back above average into the low 80s.