Well if you enjoyed Saturday's weather, which featuring considerably fewer showers along with more sunshine, then you should enjoy the remainder of the long, Memorial Day holiday weekend.
Similar as yesterday, Sunday will begin with lots of sunshine and building clouds by the late-morning. Some of those clouds clouds eventually turn into isolated showers and storms along the east coast sea breeze but moisture levels are not terribly high, keeping rain chances low at a 30% chance. There will also be a westerly wind in place through at least the first half of the day which will drive highs quickly up and into the upper 80s to low 90s at most locations.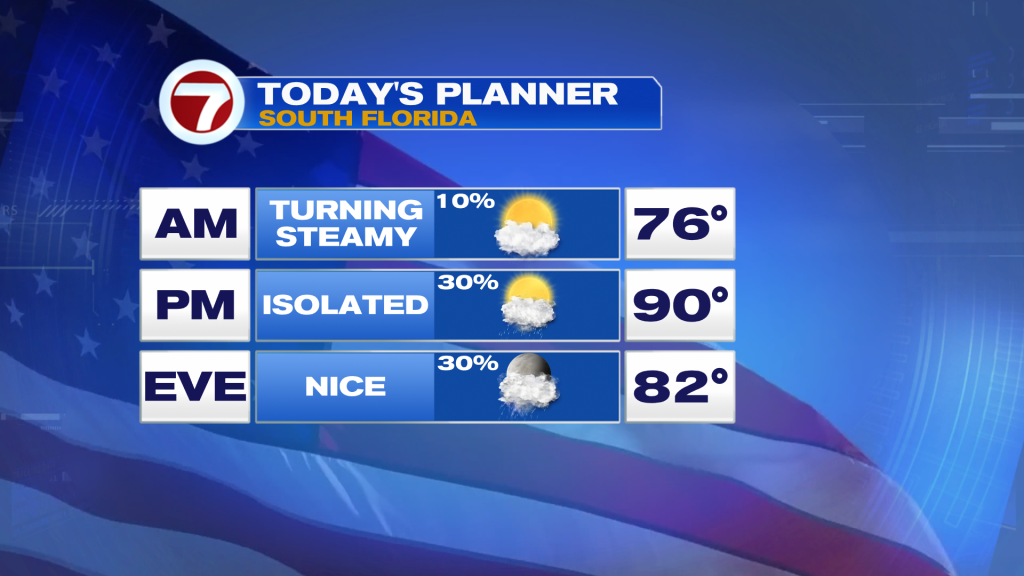 Then on Memorial Day on Monday, the forecast will be fairly similar with dry conditions to start, then there will be the risk for seeing an afternoon shower or two. The only difference is that there will be filtered sunshine in place, keeping skies partly sunny and hazy-looking.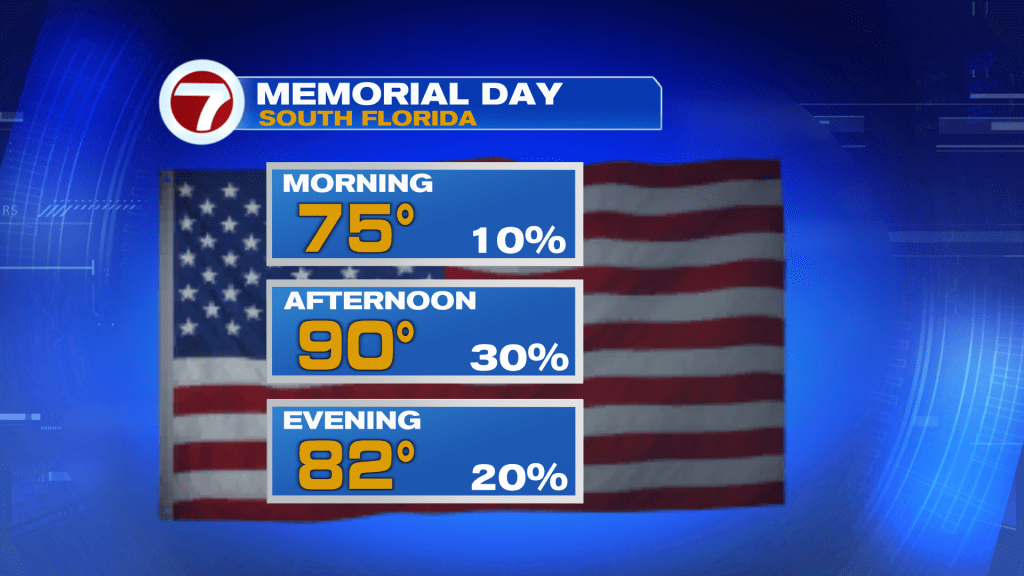 By Tuesday, moisture levels begin to gradually ramp back up, so a few midday to afternoon showers and storms will be possible, especially across inland areas, but Tuesday also won't be too wet. Highs will remain slightly above normal near 90F.
It's not until mid to late week a very weak area of low pressure is expected to slowly move across the Gulf of Mexico, which will drive in plenty of moisture from the Gulf and Caribbean waters. Therefore rain chances through Wednesday through Saturday will be higher than normal (and could go higher) at a 50-60% chance. It is just too early to know how numerous the storms will be during this time period but we are at least confident there will be more rain and cloud cover across the area then.