Weekend Anchor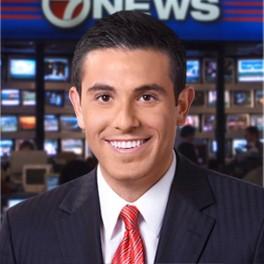 Blake Burman joined 7 NEWS in June 2008 as a reporter after spending one year in Fort Myers at NBC2. He was promoted to weekend anchor in 2011 and continues reporting weeknights.
During the 2010 mid-term elections, Blake spent considerable time covering the political scene. He followed Florida's tight gubernatorial race and reported live on election night from former Governor Charlie Crist's camp in St. Petersburg. He later followed Senator Marco Rubio on his first day in office reporting live from Tallahassee.
Prior to joining 7 NEWS, Blake was a weekend anchor and reporter at KAUZ, the CBS affiliate in Wichita Falls, Texas. He was the military reporter at KAUZ which afforded him the opportunity to ride an Air-Force T-38 jet for a special assignment story.
Blake is a Miami native and a graduate of the University of Michigan. He is an avid sports fan and enjoys playing golf.