Large area of high pressure stays anchored across Florida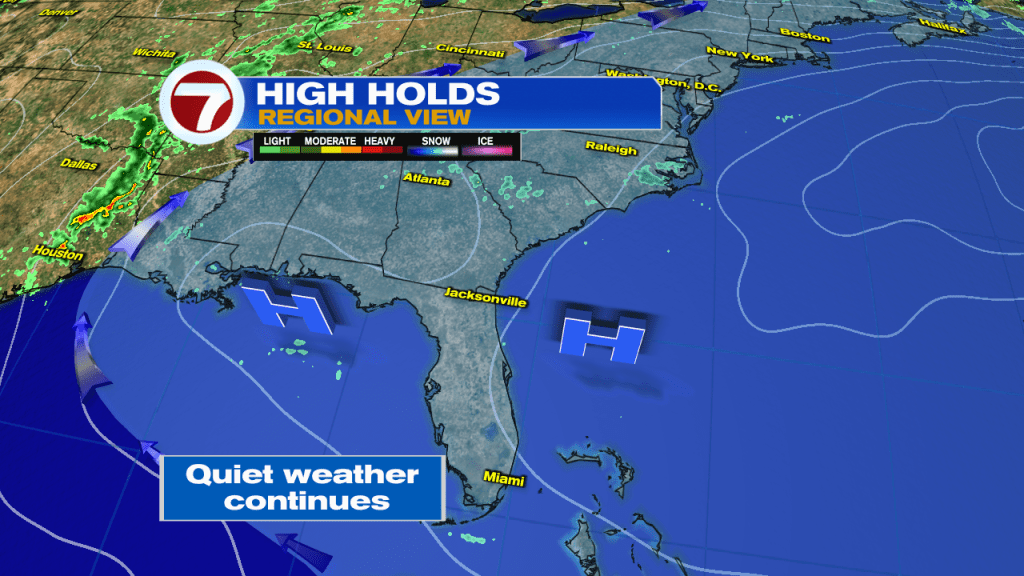 High pressure is your "fair weather" friend. It keeps the atmosphere stable, with clear skies , and mostly dry conditions. This pattern should stay in place for the rest of the week.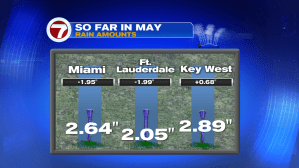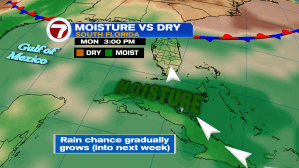 This month has been dry with all three main         Models promise the return of moisture by                      airports running a deficit.                                         Memorial Day
Looking ahead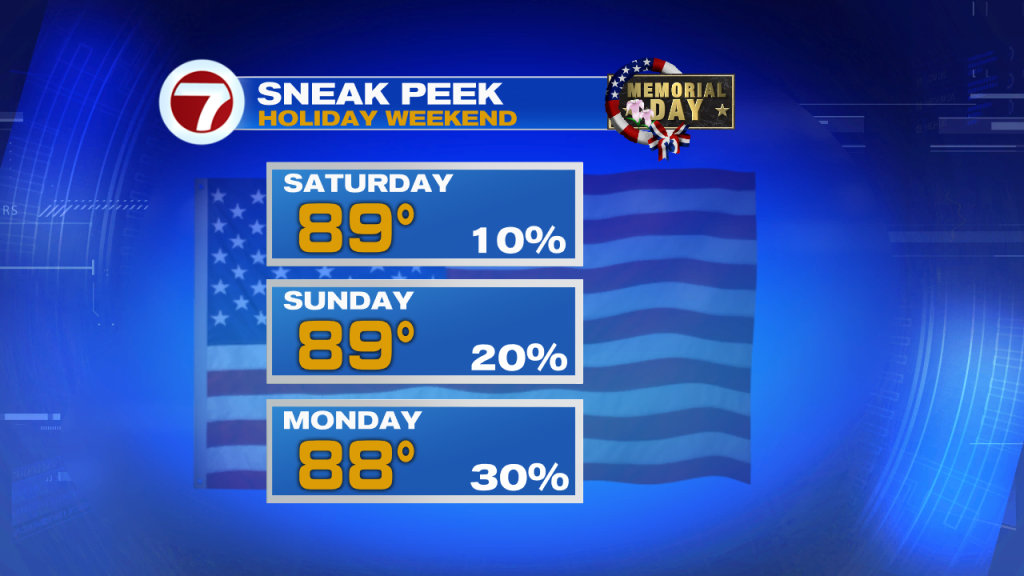 Temperatures should remain near typical values in the upper 80s. Rain chances will slowly rise as we start next week.
In the Tropics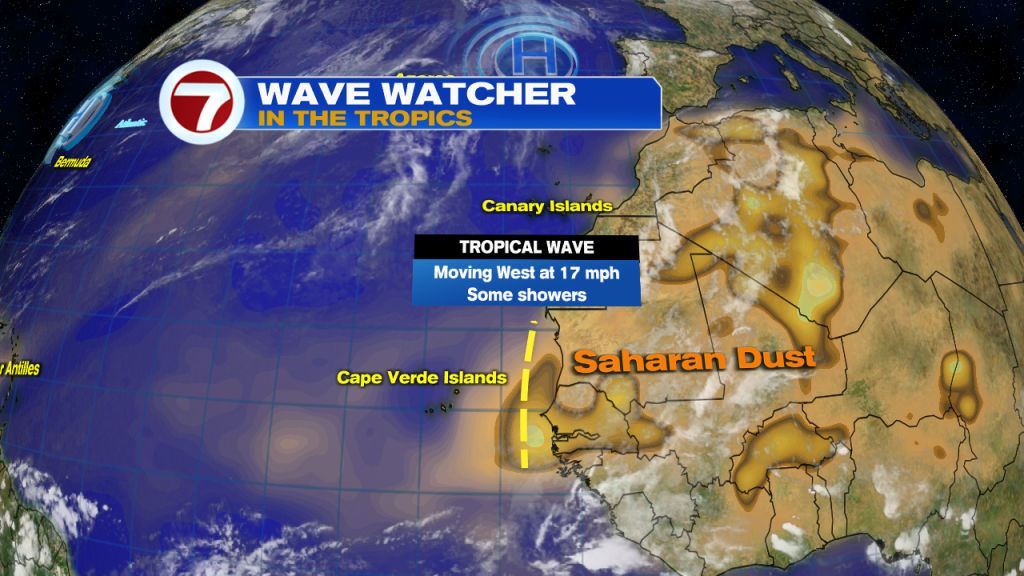 The first tropical wave of the season has moved offshore the West Coast of Africa. It does have some shower activity but there's plenty of Saharan Dust dogging it.  Do not expect much from this wave.
The rest of the Atlantic Basin is nice and quiet.