No commitment. No contact. No problem –
Technically the summer season is coming to a close, but it's always grilling season in Florida! Do you need a fresh tank of propane to fuel you through your end of summer barbeques? We all know the last thing you want to worry about is lugging your used propane tank to your local supplier and dropping $20-30 on a new tank. Don't worry, now you won't ever have to leave your home to exchange a propane tank ever again (or worry about those steep retail prices).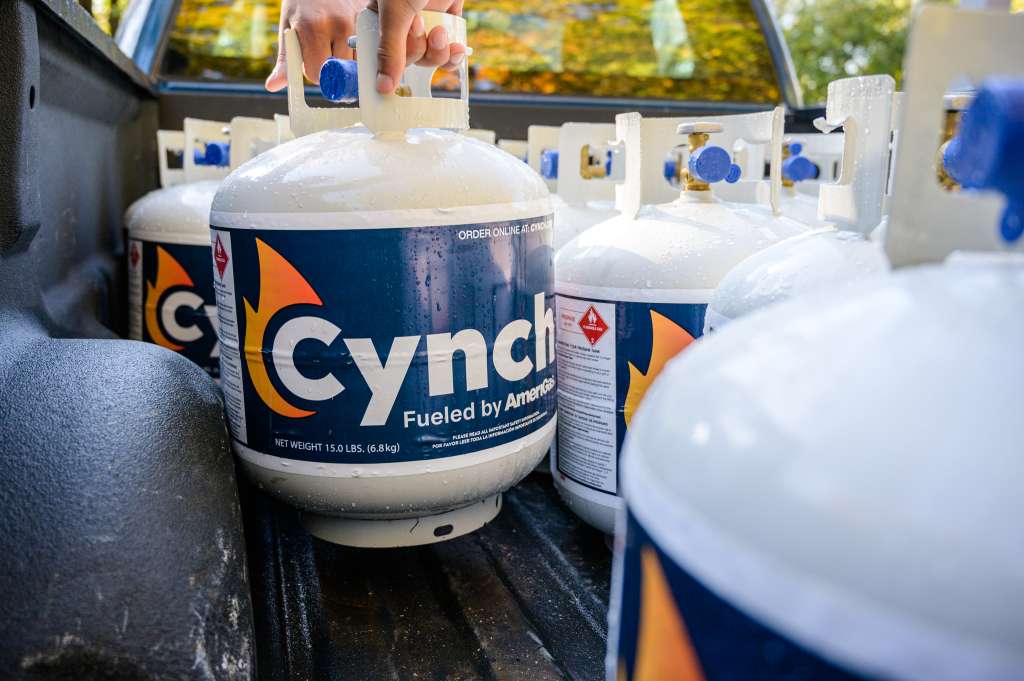 Cynch will pick up your old tank (any brand) and drop off a fresh one at your doorstep. For a limited time, Cynch is offering your first tank exchange for only $10 using the promo code SOUTHFLORIDA at checkout. You read that right, it's only $10 for your first tank exchange using promo code SOUTHFLORIDA. Let Cynch do the heavy lifting, and go to Cynch.com to exchange your first tank today. It's delivered straight to your doorstep, for only $10!
Still have questions on how it works? It literally is a Cynch. Visit Cynch.com, type in your delivery address to confirm you're in our delivery area. Once confirmed, you pick your delivery date, where you want us to swap out your tank or leave your spare tank if you ordered one, and that's it… really! We will even remind you the night before to leave your tank out! We couldn't make it any easier than that (believe us, we tried).
Simply go to Cynch.com. It's safe, reliable, and most of all convenient! Don't forget to use the promo code SOUTHFLORIDA at checkout to get your first tank for $10. It's now a Cynch to get your propane tank delivered to your doorstep! Happy Grilling, everyone!
Limited Time Offer– Certain restrictions apply. See Offer Terms for details. Cynch tanks contain 15 lbs. of propane. Offer valid in certain zip codes in the Miami metropolitan area. Offer valid until December 31, 2021.