MIAMI BEACH, FLA. (WSVN) - As the 2023 Hyundai Air & Sea Show kicks off this Memorial Day weekend, the City of Miami Beach has made a heartwarming decision. They plan to give back the rent money that the U.S. government paid during World War II, along with adjustments for inflation.
Back in the day, Miami Beach was transformed into a massive military training ground, and now the city wants to honor its historical significance.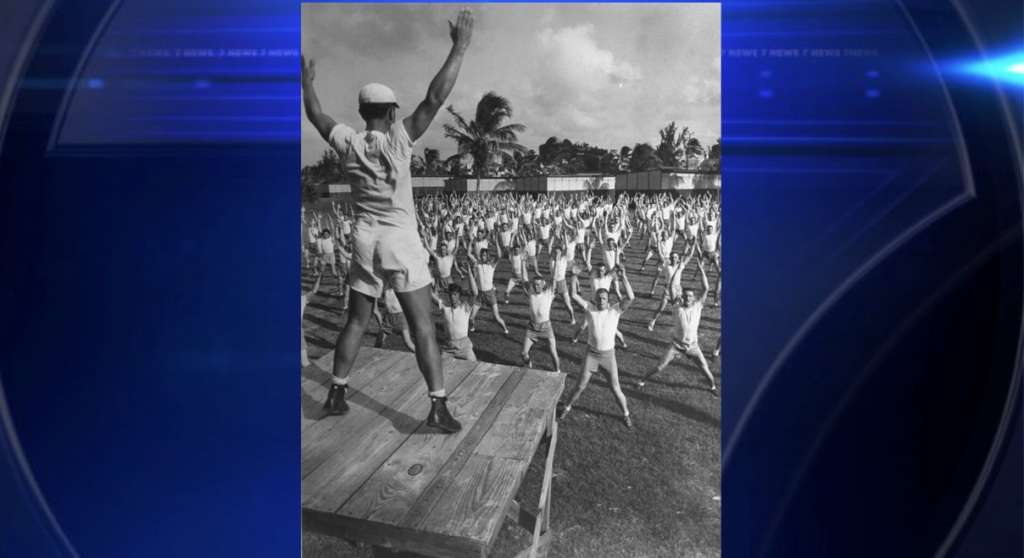 "Couldn't be prouder to return $420 in the inflated-adjusted rent that Miami Beach charged for housing and training thousands of troops in WWII," said Mayor Dan Gelber in a press release. "It was our greatest honor to do our part for so many that served and sacrificed to protect our freedoms." 
It's a personal matter for Gelber, whose late father, Seymour Gelber, trained in Miami Beach as part of the Army Air Corps during the war. Seymour Gelber later became the Mayor of Miami Beach.
"The reality is that many of these service members who experienced our City, later returned to start families, buy houses and open businesses, which led to one of the largest expansions in our community's history," added Mayor Gelber.
The city said the check to the U.S. Treasury is a way to pay tribute to the thousands of service members who passed through Miami Beach. According to officials, some troops called it the "most beautiful boot camp in America."
"Our records show that Uncle Sam paid out a total of about $6 per year between 1942 and 1945," Gelber said. "Fortunately, our room rates are considerably higher today."
During World War II, Miami Beach converted municipal properties and hotels into training centers, making it one of the largest training hubs and officer candidate schools in the entire country.
Mayor Gelber will present the check during a press conference scheduled for Friday afternoon.
Click here for more information on the Hyundai Air and Sea Show.
Copyright 2023 Sunbeam Television Corp. All rights reserved. This material may not be published, broadcast, rewritten or redistributed.