SEVERE WEATHER AWARENESS WEEK- TORNADO WARNING DRILL set for Today
*Information* This week is severe weather awareness week and today at 10 am the NWS is going to transmit a practice tornado warning drill. It will last through 10:30am.
An alert will not be triggered for those with NOAA weather radios unless you have your radio set to alarm during weekly routine tests.
But, this day is a good way to encourage companies, school districts, private schools and daycare centers to participate in having a plan and implementing it, in the event we are under a tornado watch or a warning.
High pressure remains in place over the Western Atlantic Ocean is keeping the active weather well to the North and a lot of dry air around the Florida Peninsula.
 Winds today will be out of the East to help highs climb into the 80's. However, they could be gusty along the coast.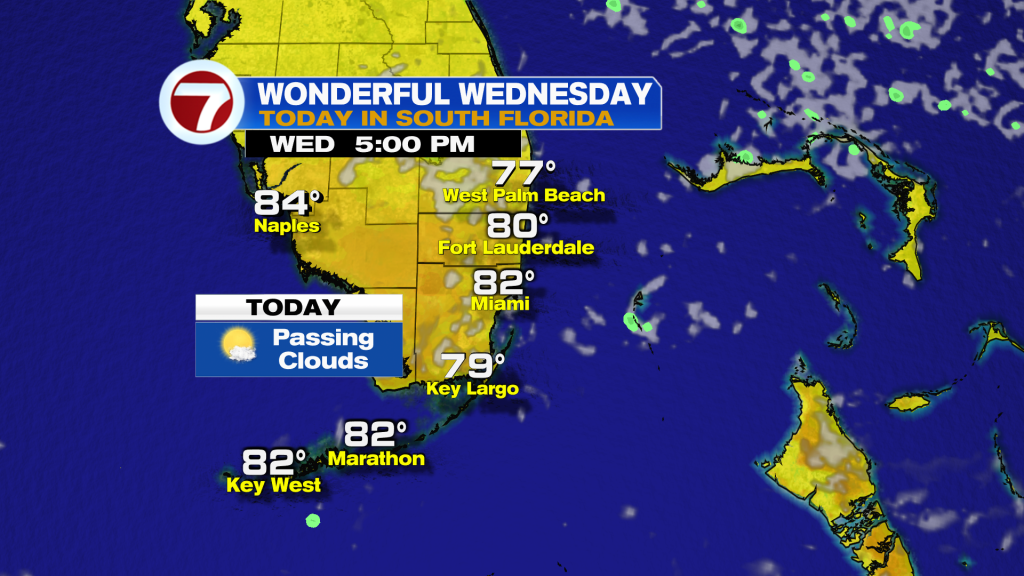 Temperatures and humidity climb by the end of the week as a stronger cold front settles into the Eastern United States.
Best chance for rain will be ahead and along the cold front on Saturday. However, it won't be a washout, but scattered showers possible during the day.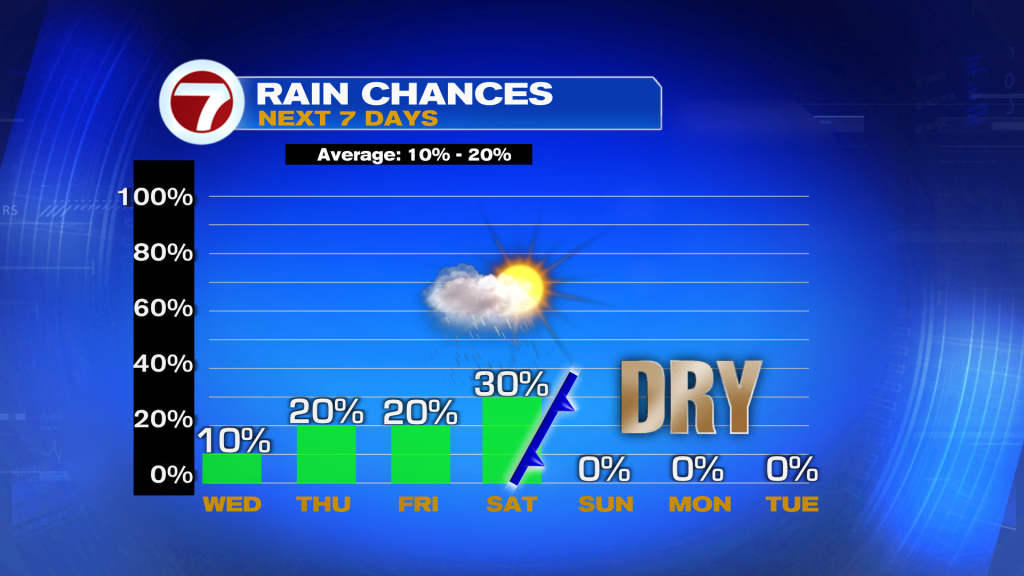 The cooler air arrives this time a little later. Models are showing that temperatures drop overnight Sunday into Monday. Lows will range in the low 50's with highs in the low 70's.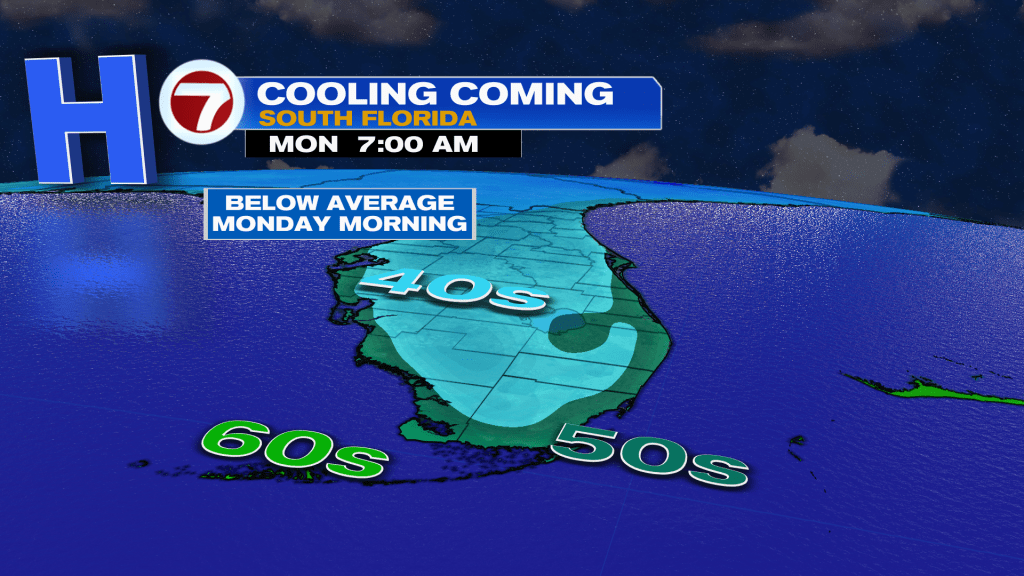 Have a wonderful day South Florida and make it a safe one!
Vivian Gonzalez
Meteorologist, AMS Certified
WSVN Channel 7