Happy Monday, South Florida!
Hopefully everyone had a great weekend. A very weak front came through South Florida early Saturday but we wouldn't have known it because the 'brief relief' that we were expecting for the weekend turned out to be just the opposite! High temperatures reached into the lower 80s on Saturday and then even warmer conditions rounded up our weekend. And the above average temperatures continue today as South Florida woke up to mild and muggy conditions with temperatures already mostly in the 70s.  Local radar picked up on a line of showers over the Atlantic and across the FL Straits, however, our wind pattern kept the showers offshore and allowed for calm and quiet conditions across South Florida.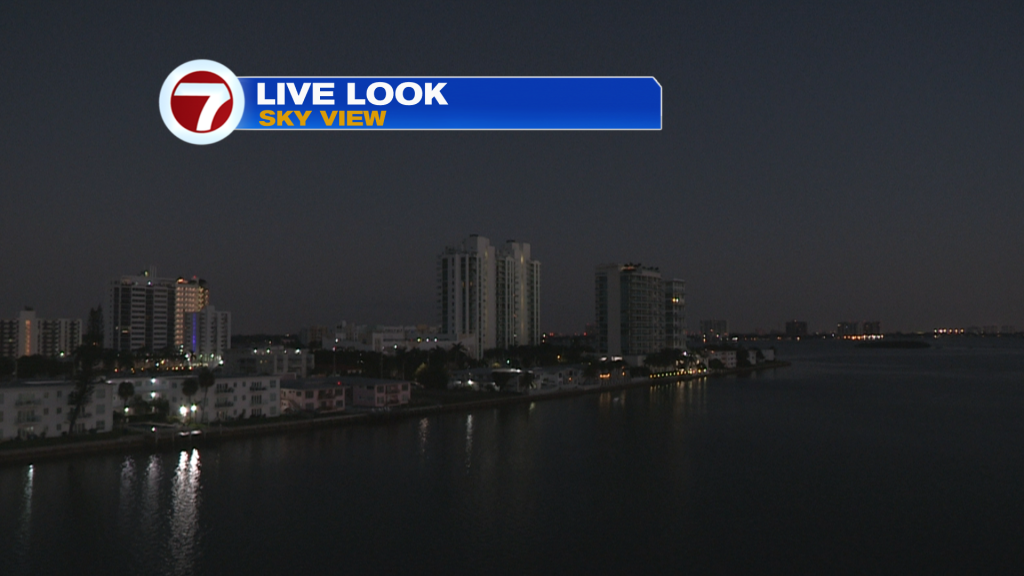 High pressure has built into the region and will be the dominant weather feature for South Florida through the next few days. As a large area of high pressure remains nearby, it will act as a roadblock from allowing storm systems or fronts from reaching South Florida. This means that as South Florida continues to look for our next cool down, winter warmth is what will take place instead and that's exactly what we could expect today. After starting off in the 70s, afternoon high temperatures will be reaching into the mid 80s later today (normal high temperatures should be in the 70s).  Other than stray shower or two, rain should not be an issue for South Florida today.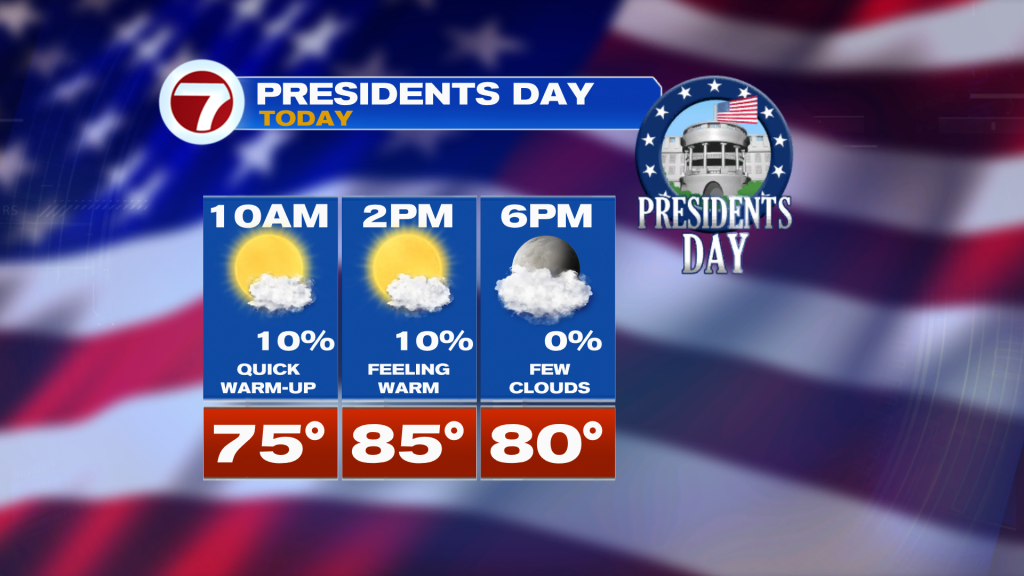 The rest of the week promises winter warmth and low rain chances. Plenty of sunshine will accompany the forecast this week, which will also help temperatures warm quickly each day.  But the most important factor contributing to the above average temperatures will be the wind.  Our wind direction will be changing throughout the week but, at times, will veer out of the South. This will keep the February heat around through the entire week.  Unfortunately if cooler weather is what you prefer, then this week will not be for you. South Florida will have to wait just a bit longer for that next cold front as the rest of the week keeps the winter warmth around. The upcoming weekend looks just as warm with no major change to the forecast.
Have a wonderful week!
Erika Delgado
Meteorologist
WSVN Channel 7 News
Copyright 2023 Sunbeam Television Corp. All rights reserved. This material may not be published, broadcast, rewritten or redistributed.