It sure has been a windy past 24-36 hours across South Florida following a front that crossed through midweek and high pressure building in across the eastern US.
The area will remain positioned in a windy setup again this Friday with not much of a change to the pattern, providing sustained winds of 10-30 mph out of the northeast and gusts up to 35 mph.
A Wind Advisory does remain in effect for coastal Miami-Dade and Broward Counties until 8PM Friday for those stronger gusts.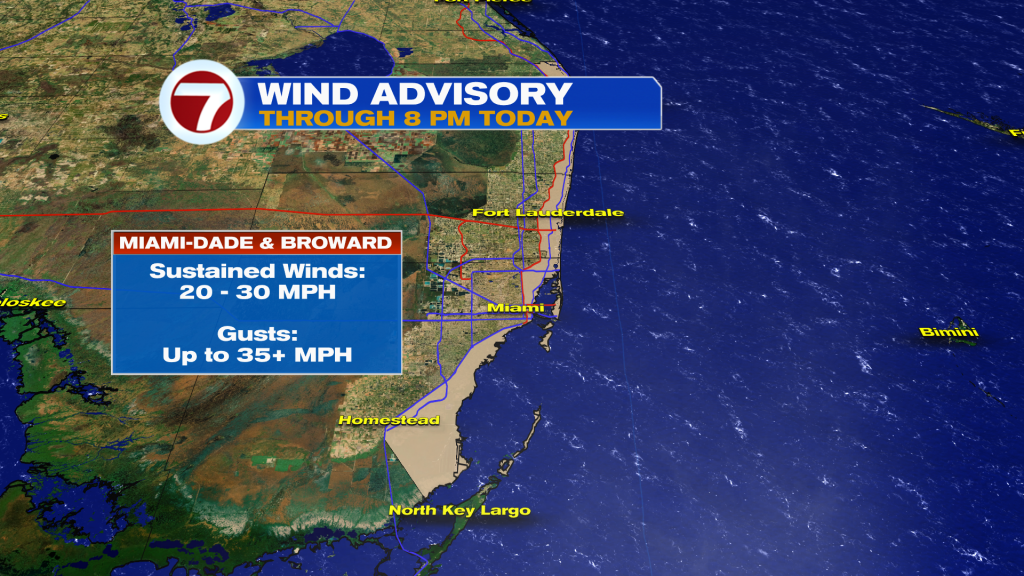 These winds will also continue to rough up the seas, with a High Surf Advisory in effect for the Broward beaches through Friday evening for breaking waves up to 6-8 feet.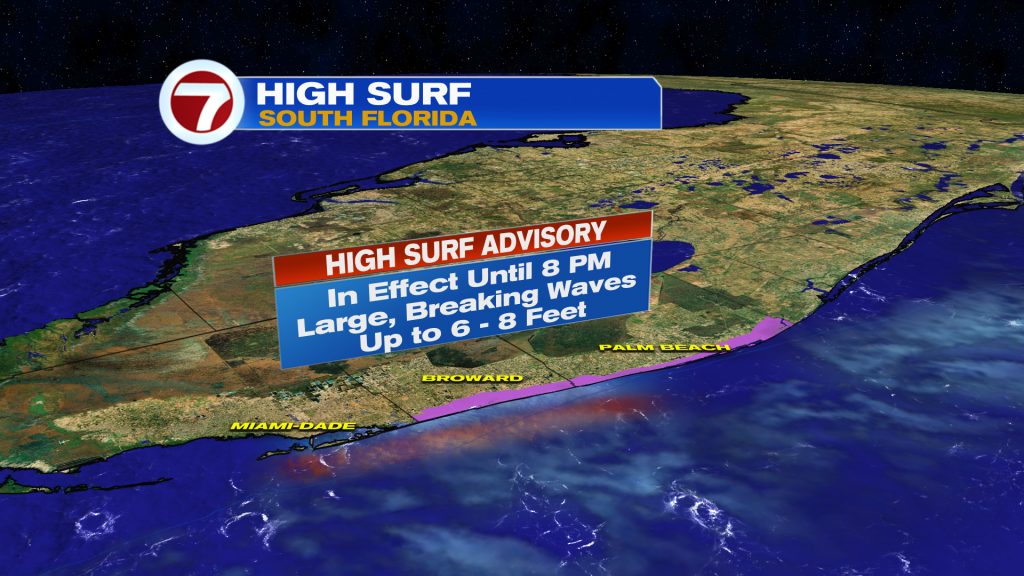 As far as the forecast is concerned Friday, the morning will feature brighter skies with a mix of sun and clouds, then more clouds start to move onshore from the east during the afternoon and evening hours. By sunset, areas of light rain could develop but the day overall should be dry.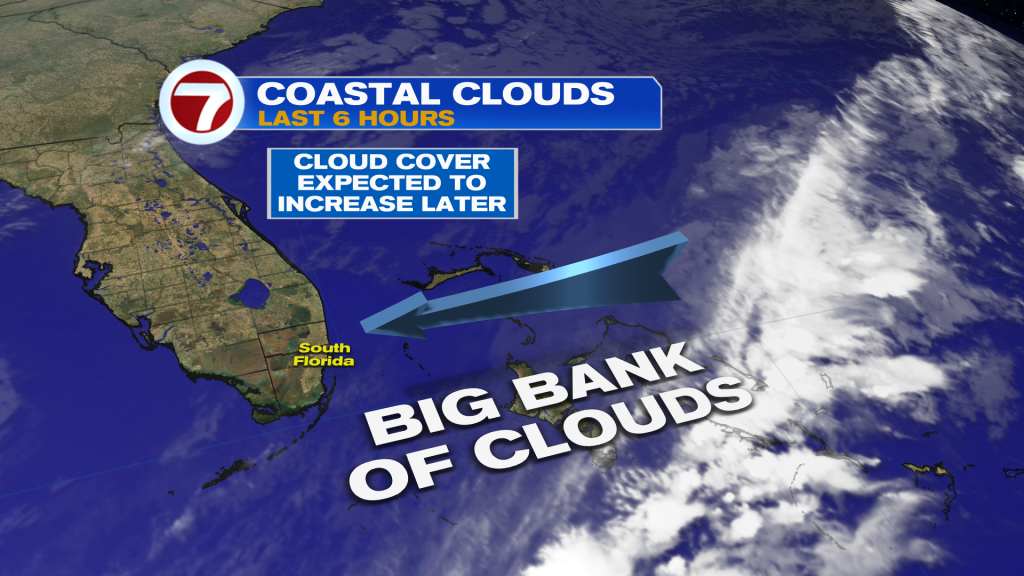 High temperatures will be a degree or two warmer than on Friday into the low to mid 80s, which is still slightly below average.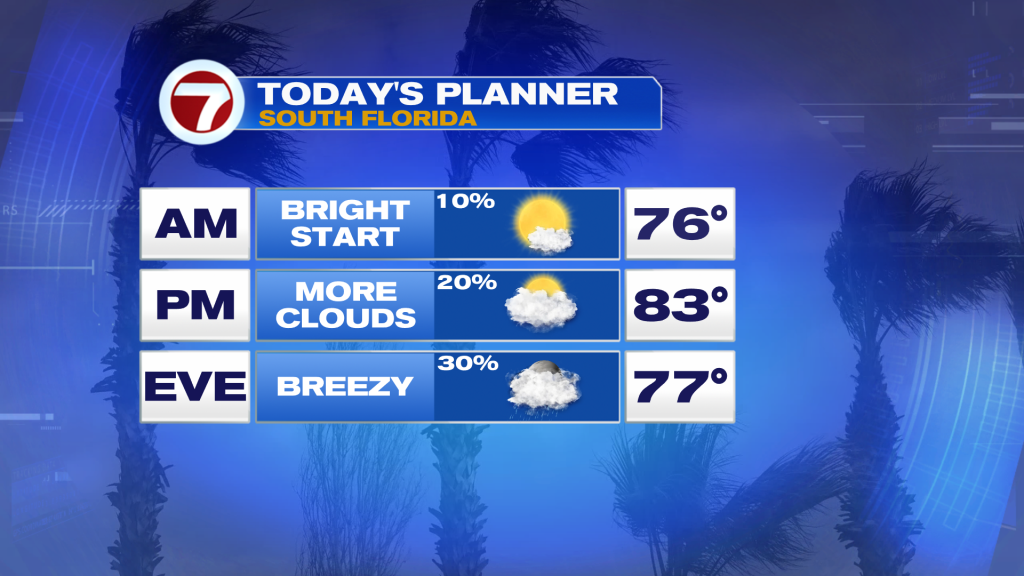 Now over the weekend, there will be some changes ahead. A mid-level disturbance will move through on Saturday while a front lifts back to the north and near South Florida. This should help steer in some more moisture, leading to higher rain chances.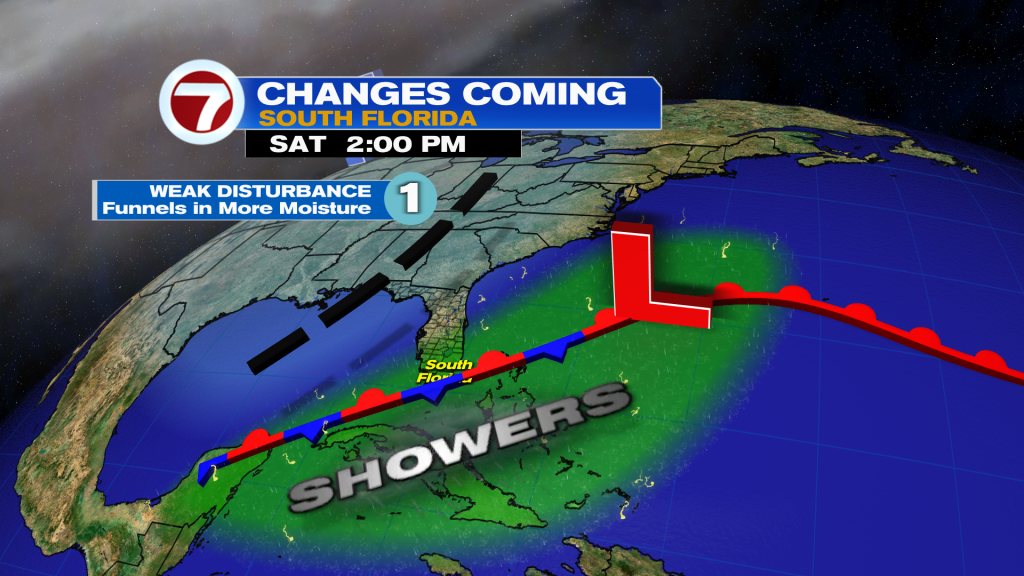 More clouds around will be a guarantee, with the possibility for on-and-off showers and even an isolated thunderstorm. At least the wind will start to slowly subside but it will still be breezy by the coast.
Sunday will be the better half of the weekend. Completely dry? No, there will still be the chance for some spotty showers, especially in the morning. Overall though, the day should be brighter and drier with highs in the mid 80s paired with moderate humidity levels.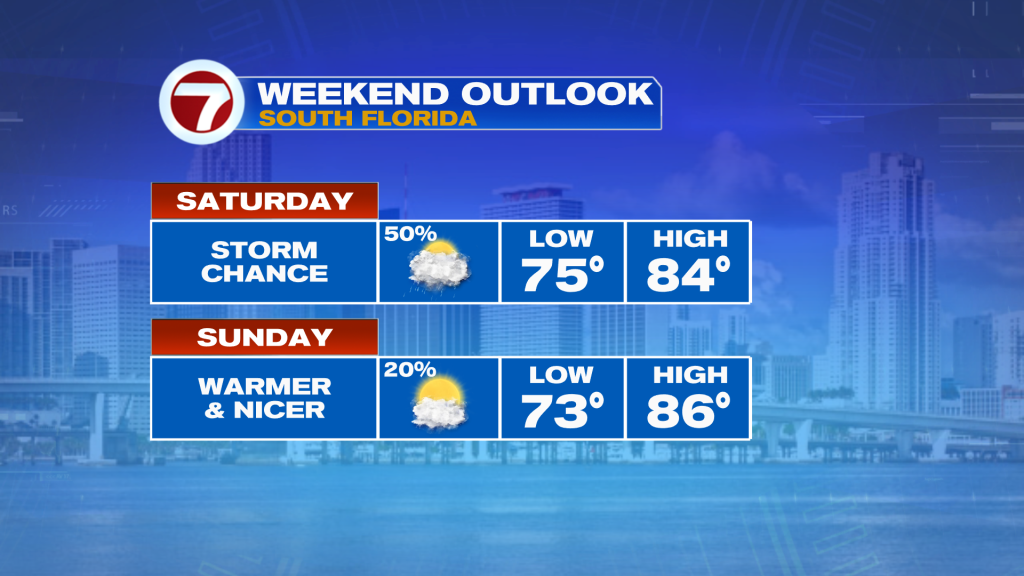 At the same time, a stronger disturbance will move through Sunday from the central US, and this should help shove much of the moisture offshore and to the east, allowing for nicer, brighter and drier conditions to build in next week. Winds will also be noticeably calmer by then.
Highs next week will hover in the mid 80s with lows on the cool-ish side early week in the upper 60s to low 70s!