Well it sure was a turblent Tuesday across South Florida with windy conditions in place and more of the same is ahead this Wednesday.
Wind gusts of up to 30-35 mph will be possible this afternoon and evening, and these gusty winds will continue into Thursday. By the weekend, it will remain breezy near the coast but conditions shouldn't be as windy as they will be midweek.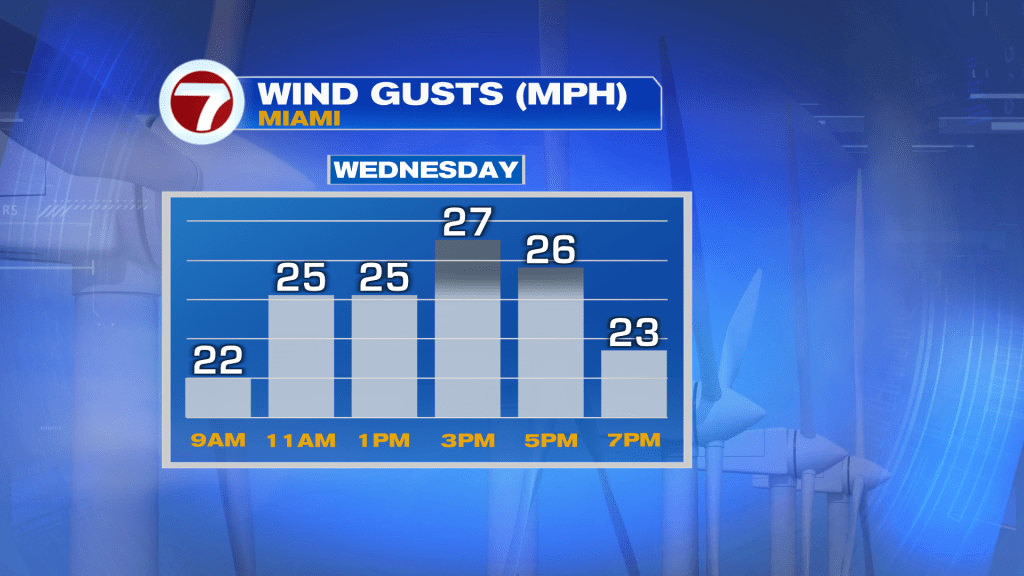 It's all due to a strong area of high pressure parked to our north and Hurricane Tammy well to our east, placing Florida in the windy zone.
Along with these winds will be limited moisture, but since it's an onshore breeze, the occasional and spotty, fly-by shower will be possible the rest of this week along with intervals of clouds and sunshine.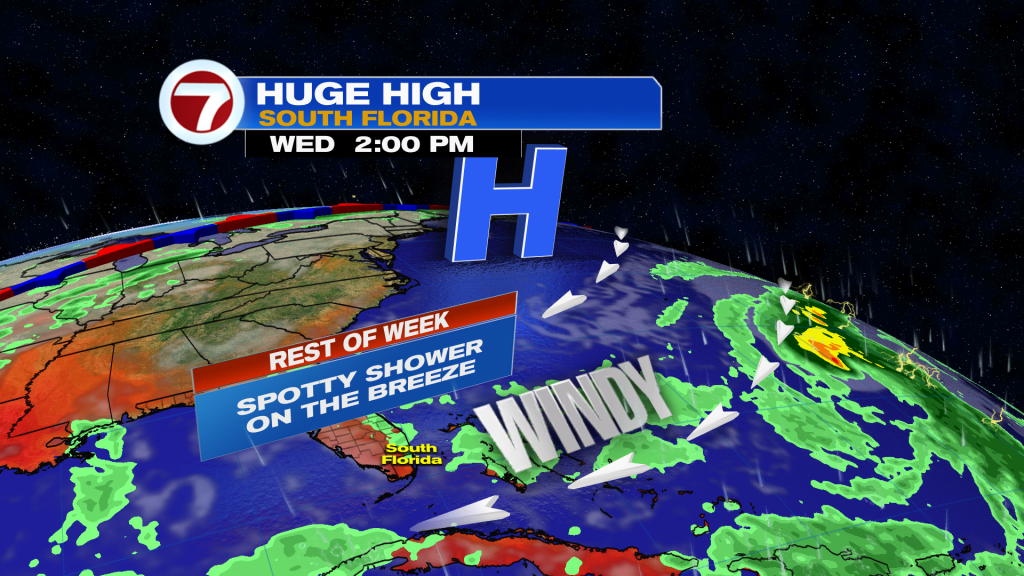 This will also hold highs close to normal the next few days, with peak temperatures each day in the mid 80s.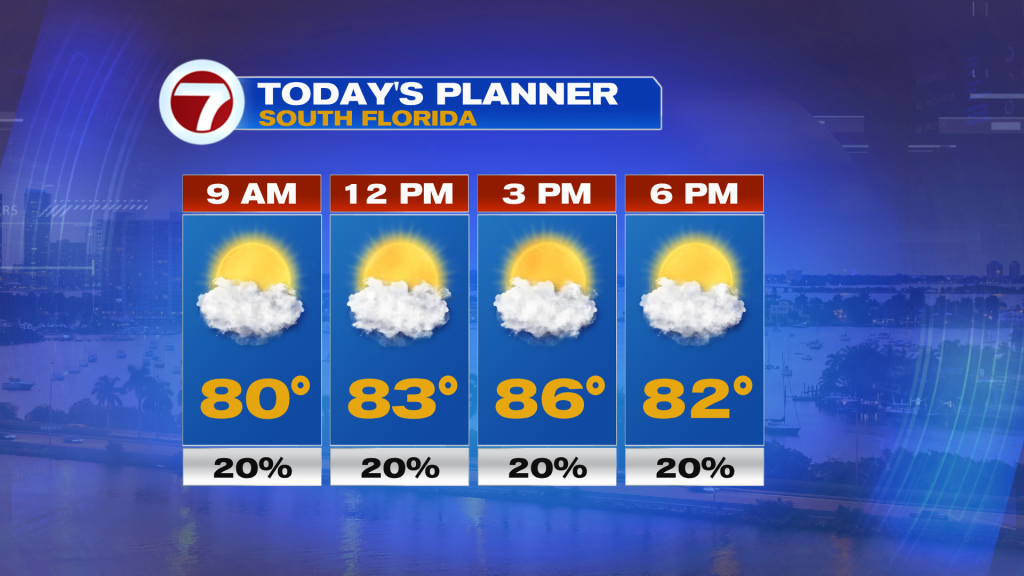 The whipping winds this week will also fuel hazardous marine and beach concerns with alerts in effect.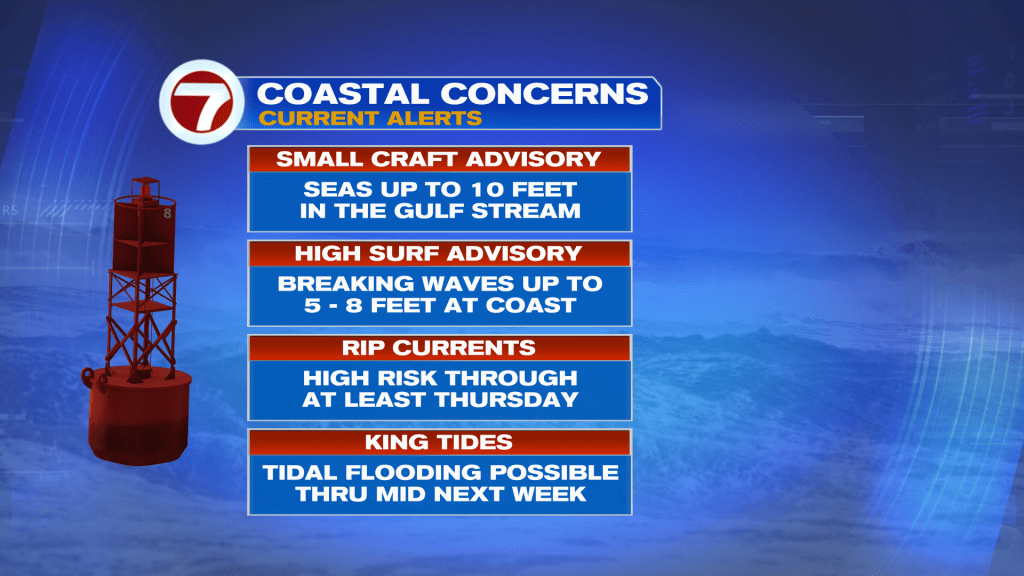 King Tides are also back, lasting through mid next week, so minor to moderate coastal flooding is possible. The highest water levels are predicted during the morning high tides of Saturday, Sunday and Monday along the east coast.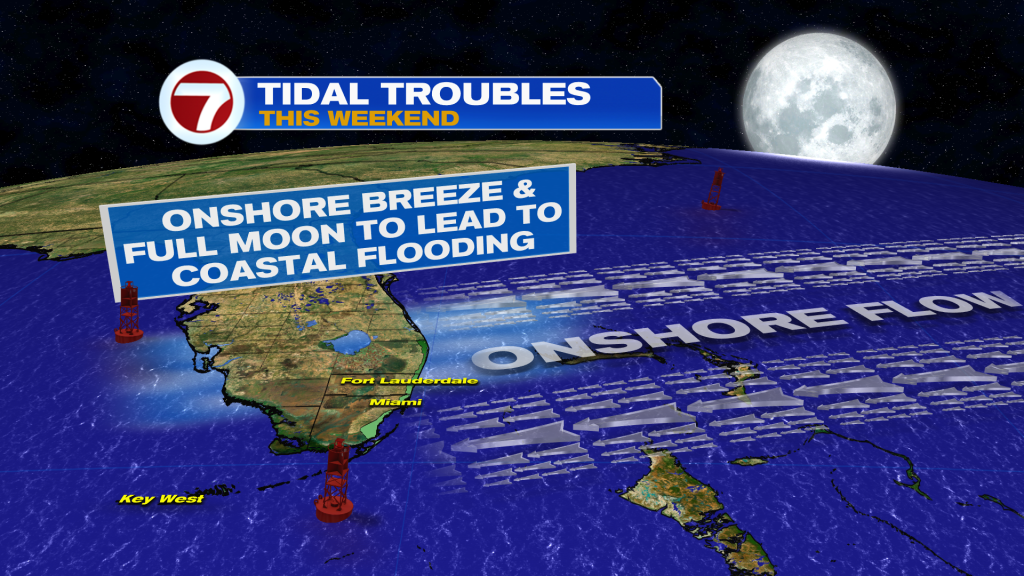 By early next week, some minor changes are possible to our weather pattern as a front moves into the southeastern US, which could help steer in more moisture into South Florida.
Therefore, rain chances will be slightly higher then but it does remain uncertain how much of a moisture increase — if any — does occur.
At this time, rain chances will rise from a 20% risk this week to a 30% chance early to mid next week.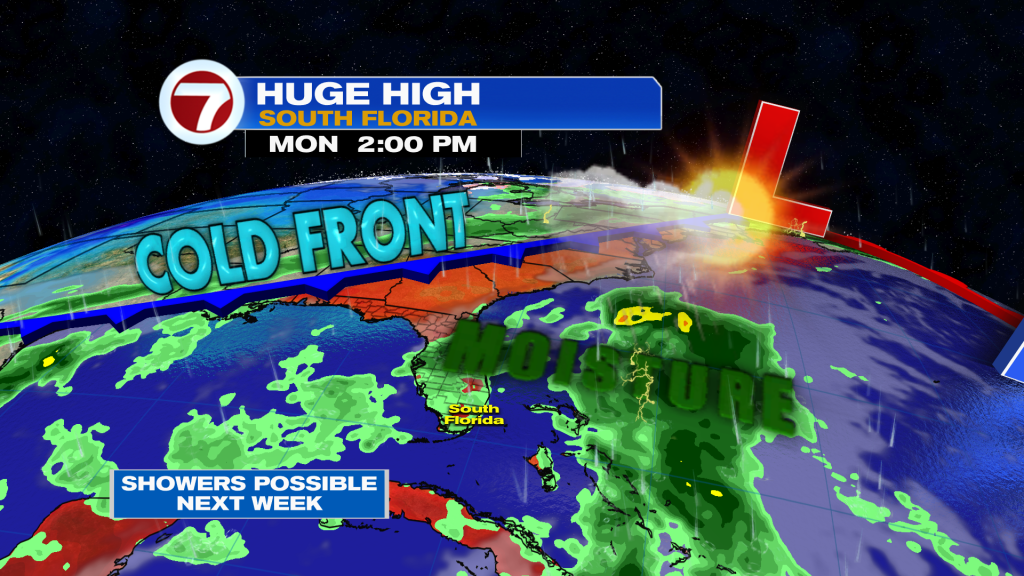 Temperatures are also forecast to warm by a few degrees, increasing from the mid 80s this week to the mid to upper 80s early to mid next week.
In the tropics, Hurricane Tammy is now a Category 2 system over the southwestern Atlantic Ocean but should weaken and lose its tropical characteristics tomorrow.