A sweltering and record-breaking day of heat was endured on Wednesday and more record heat will be possible this Thursday with highs back into the mid 90s at many South Florida locations.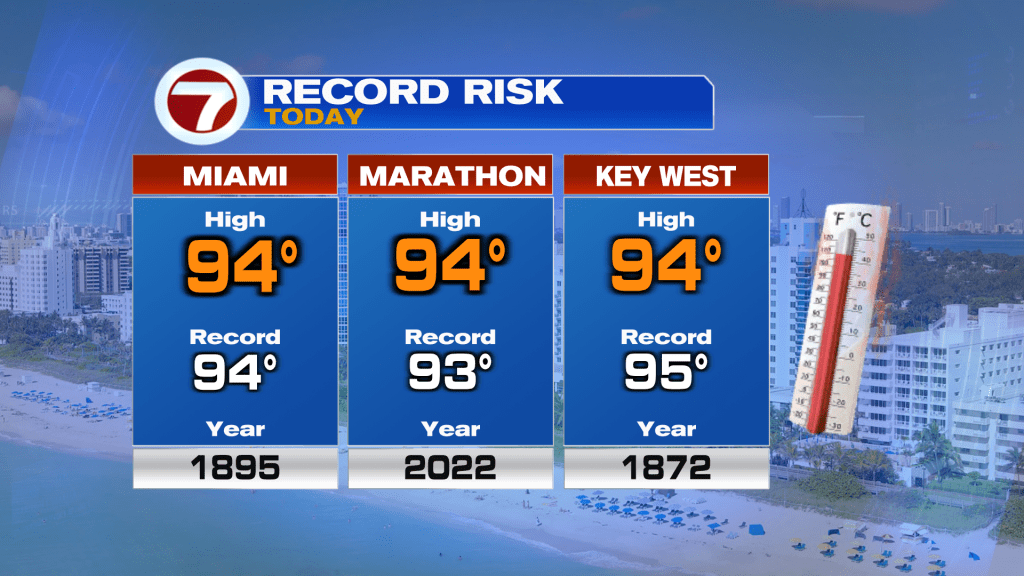 This Thursday will feature morning sunshine, then the chance for a few late-day showers and storms. Feels-like temperatures will top off near 100F across much of the mainland and closer to the 105-110F range in the Florida Keys.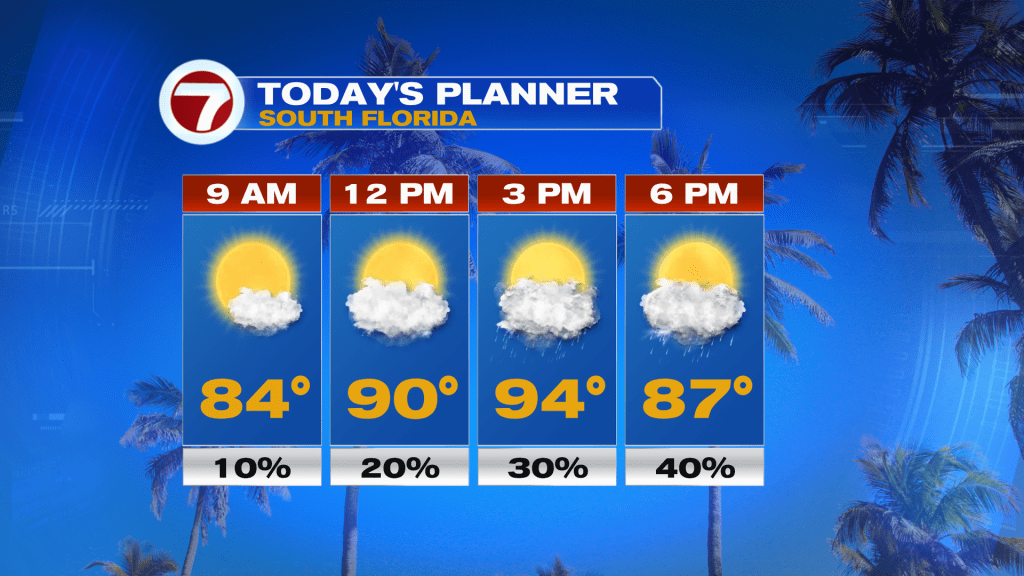 Now while temperatures will go down by a few degrees this weekend, rain chances will go up because of a weakening cold front moving in from the north. This front will essentially stall across central Florida, trapping plenty of moisture across the peninsula. This will lead to the daily risk of seeing showers and thunderstorms, especially during the afternoon and evening hours.
With that daily risk of rain, which could be heavy, the risk for flooding exists for areas that receive several inches of rainfall in a short period of time. A widespread 2-4 inches of rainfall is forecast over the next seven days, with isolated heavier today.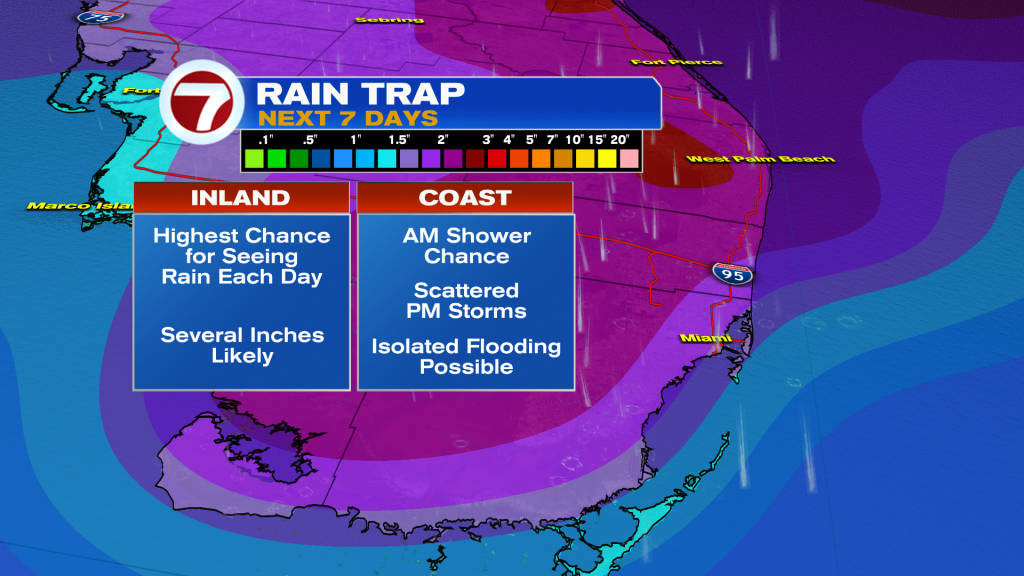 In the tropics, we continue to track Hurricanes Lee and Margot. Lee is finally moving to the north at an increasing forward speed, passing to the west of Bermuda today into tonight, then likely making landfall on downeast Maine or Nova Scotia of Canada on Saturday or Saturday night as a strong tropical or post-tropical storm.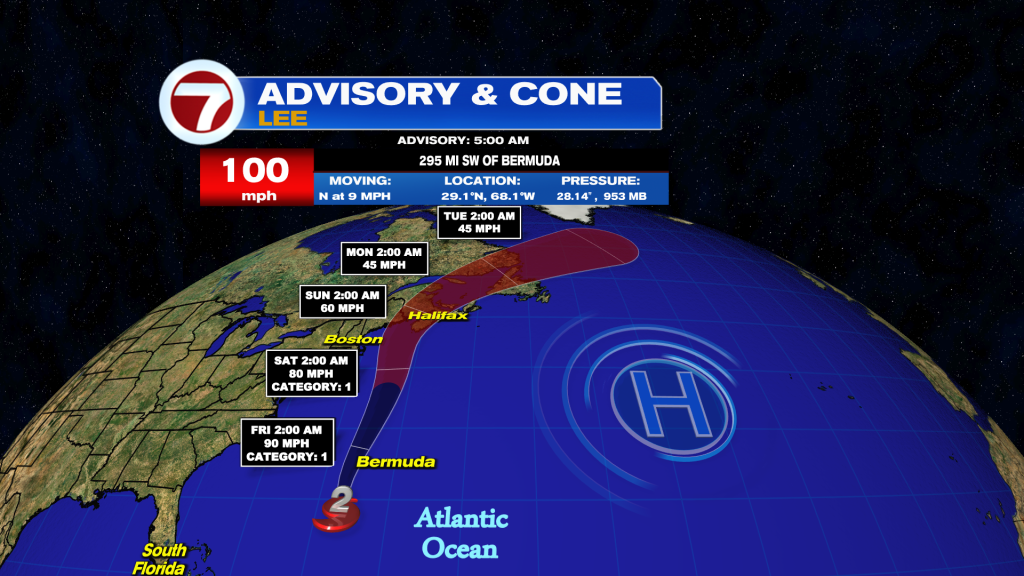 Heavy rainfall, gusty winds and some storm surge are all possible across this region as a result of Lee.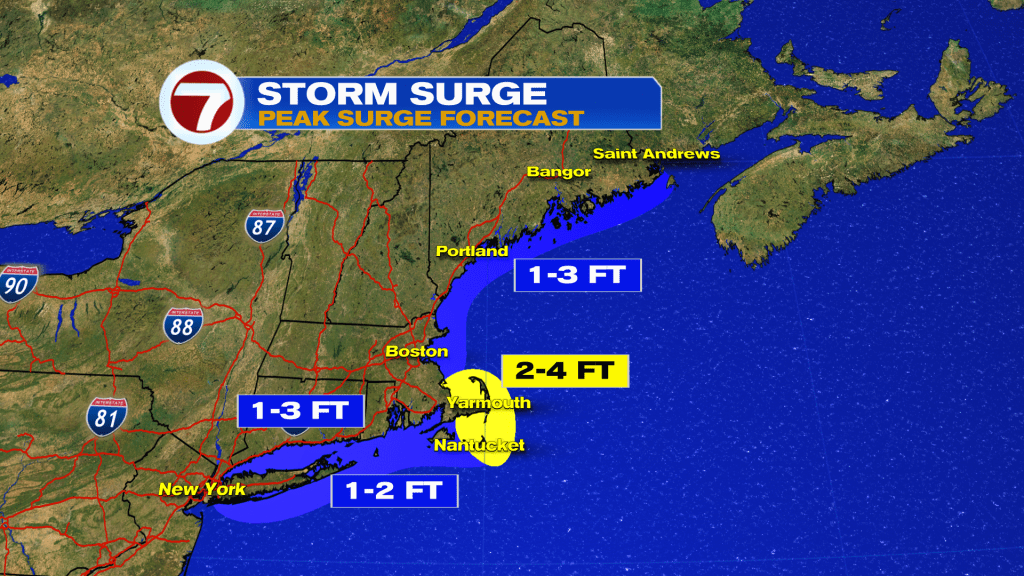 Hurricane Margot is thankfully not a threat to land as it slowly starts to weaken while meadering over the open waters of the central Atlantic Ocean.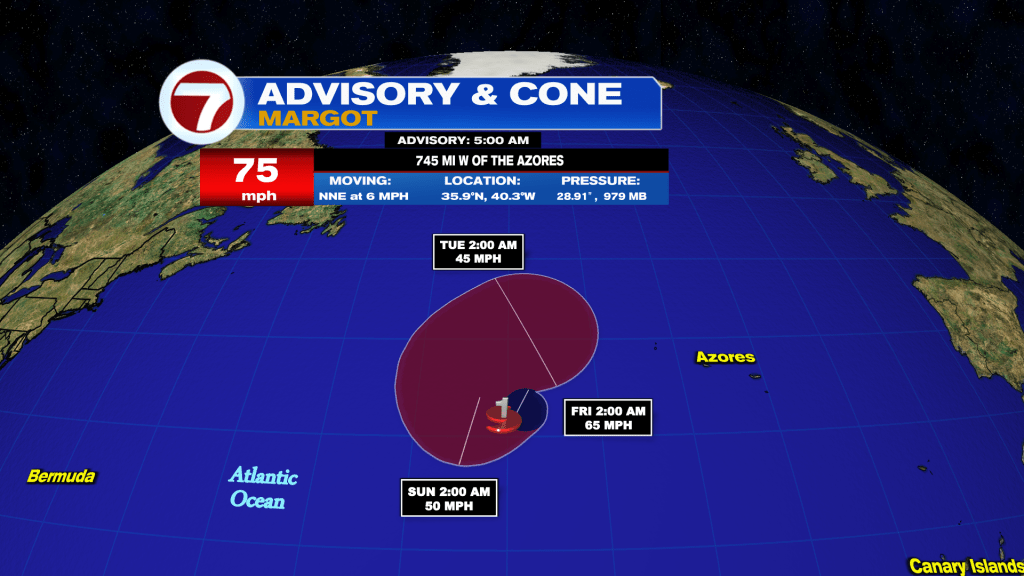 Lastly, there is a broad area of low pressure to the southwest of the Cape Verde Islands with a high, 90% chance at becoming a tropical depression or storm by this weekend as it tracks northwest across the Atlantic Ocean.