A warm — if not hot — Saturday was endured across South Florida with a record high tied in Miami at 89F, and more warm weather is ahead this Sunday.
High pressure continues to hold on to control across the area this Sunday, allowing for mostly dry conditions and above average temperatures. The only difference is that there should be a few more clouds around compared to the sunny skies seen on Saturday.
Now by Monday, a front is going to begin to approach from the north. It's a very weak front but what it will do is start to increase our winds out of the northeast and introduce more clouds into the picture.
Monday will feature partly sunny skies and temperatures that are still warm, but also with the chance for showers, especially across northern areas late in the day.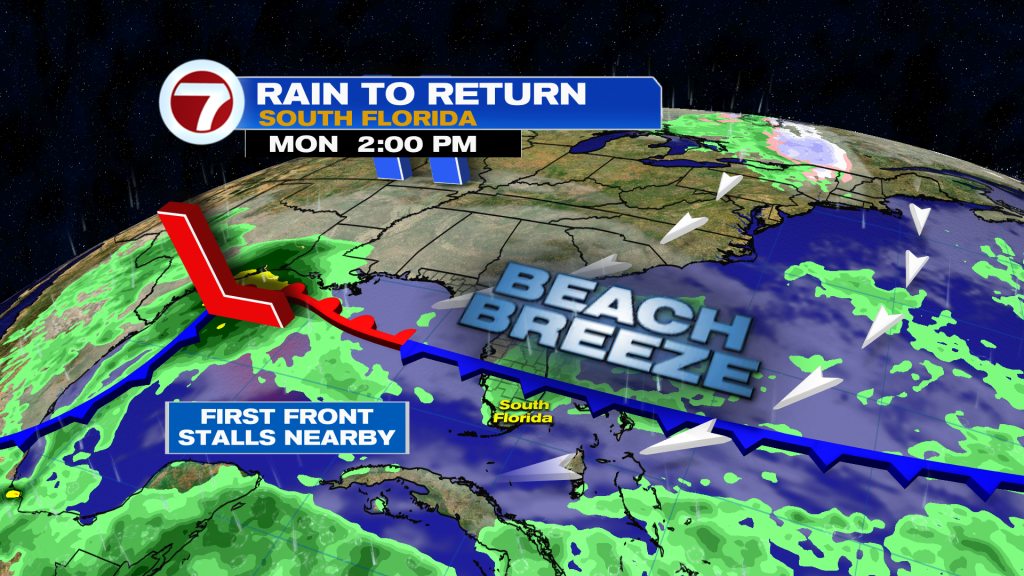 That shower and isolated storm chance will linger into our Tuesday, so some areas will be dry while others could be wet depending on where the highest moisture sets up as the weak front stalls across the area.
Now by Wednesday into Thursday, low pressure will begin to approach from the Gulf of Mexico, steering in more moisture into South Florida. This means storms will become likely Wednesday into Thursday.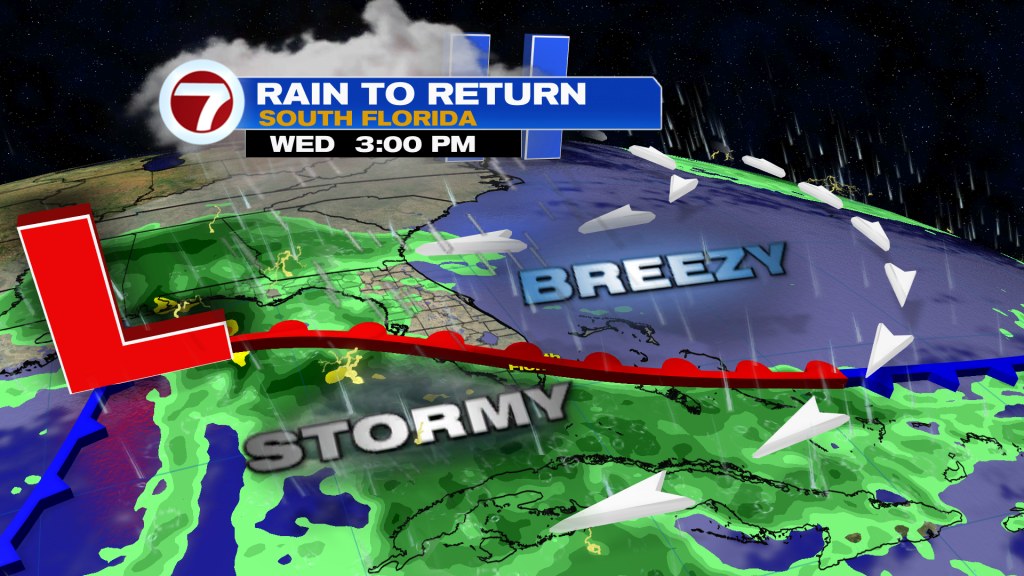 It remains unknown the timing of when the highest rain chances will be, but at least the potential for heavy rain exists during this period. Otherwise it will be cloudy with windy and milder conditions on Wednesday. Highs will only be in the low 80s, and Thursday could also have seasonable highs depending if the rain lingers then.
Current model guidance does show a general 2-3 inches of rainfall across the area this week, with isolated higher totals.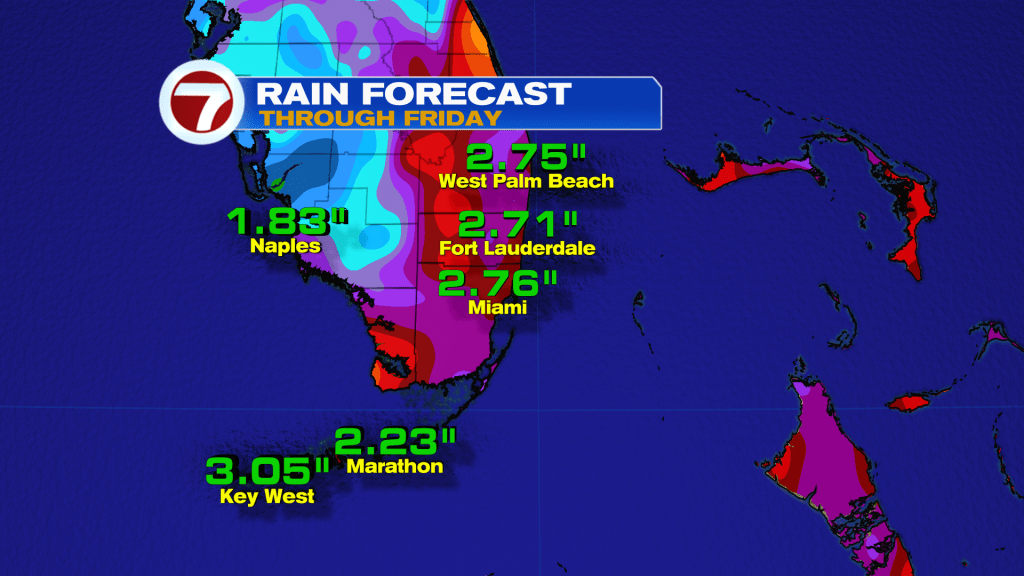 Finally by next weekend, a weak, drying front should swing through, leading to more sunshine, mostly dry conditions and warmer temperatures.