High pressure has dominated our weather pattern so far this week, providing beautiful but warm conditions across South Florida. That pattern will hold the rest of this week and into this weekend, keeping our weather fairly quiet.
This Wednesday, expect highs about the same as yesterday into the mid 80s, which is a few degrees above average. That will be paired with partly cloudy to mostly sunny skies and a spotty shower chance this morning, especially across Miami-Dade and the upper Florida Keys.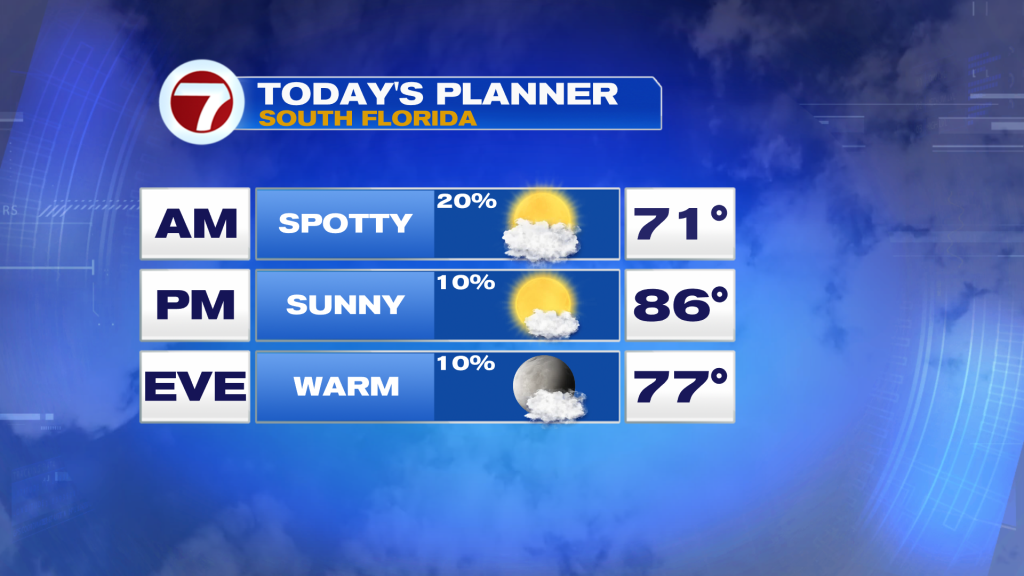 The story will hold fairly similar Thursday and Friday too with sunshine and a stray shower chance, mainly during the morning hours.
Low temperatures tonight will range from the low to mid 70s near the coast and across the Keys, with some pockets of upper 60s inland.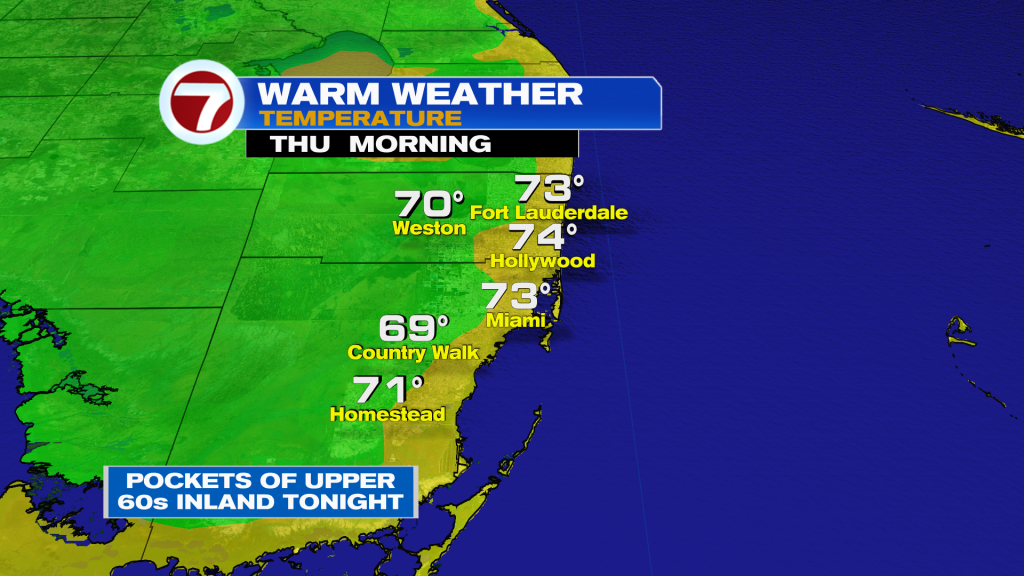 Winds will continue to gradually veer, shifting from the east today to the southeast by this weekend. This will instigate a slight uptick in temperatures, rising from the mid 80s today to the upper 80s late-week and into the Veterans Day holiday weekend.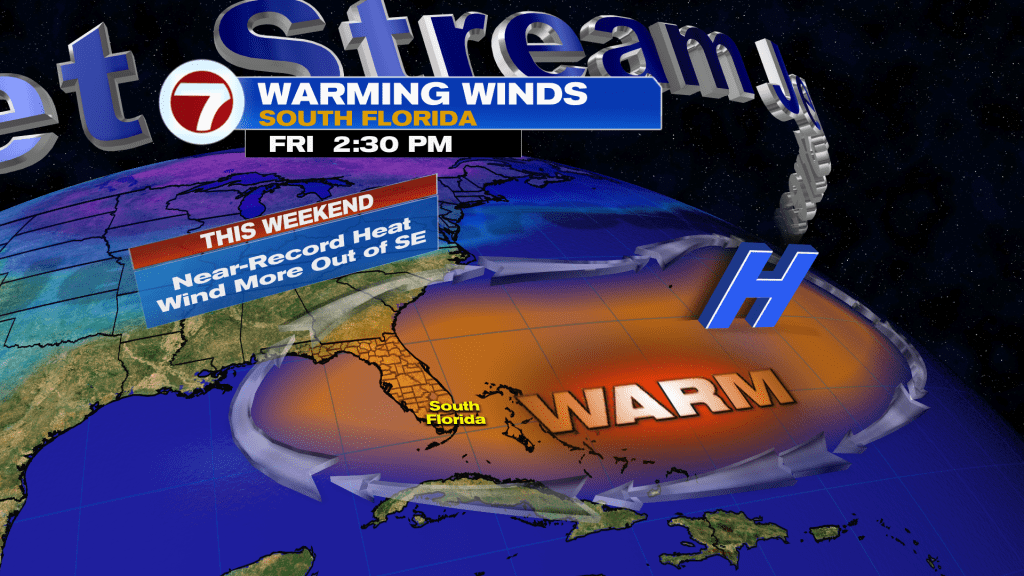 Even record heat will be possible in Miami, with the best chance at tying the record happening on Friday and Saturday.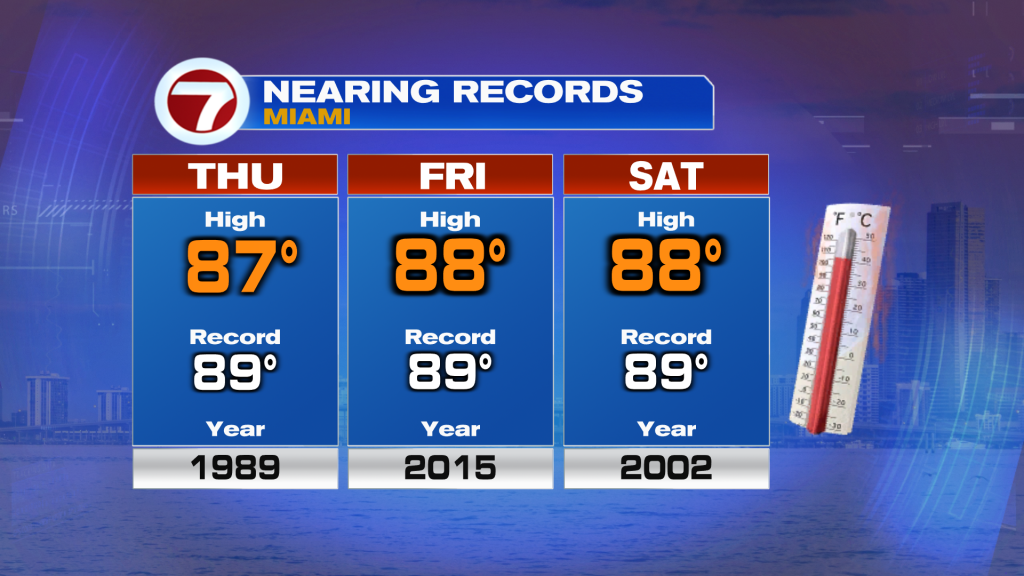 By next week, our weather pattern is expected to change as high pressure weakens while a slow-moving front presses south. This could lead to the risk for a few showers and storms, mainly on Tuesday, and then milder and breezy conditions around mid next week.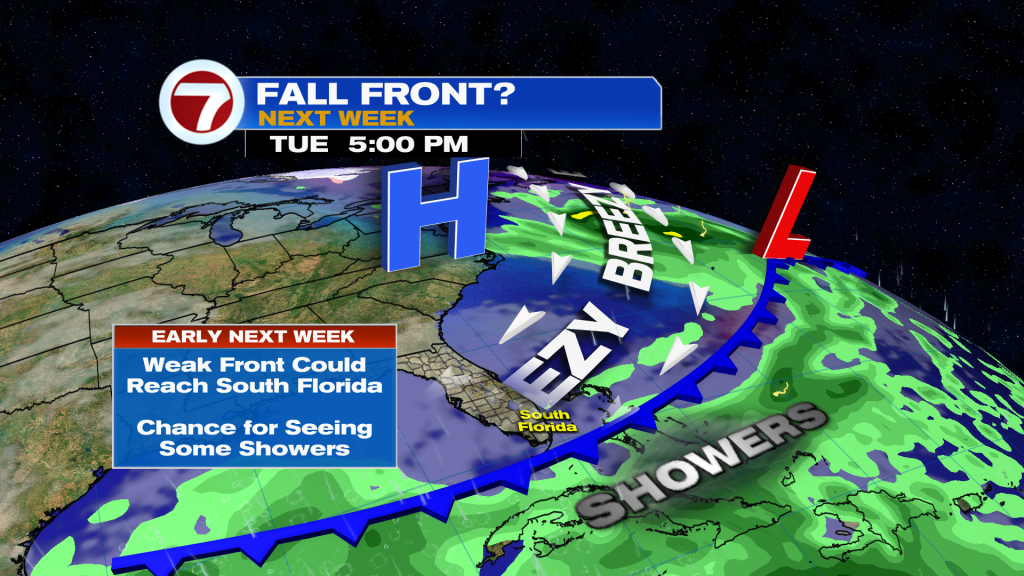 Since this potential front is about a week out in time, it remains uncertain how wet it could be and how much cooling (if any) South Florida experiences.