Despite a weak front that crossed through South Florida Friday night, temperatures on Saturday were still warm and above average into the low 80s and the warming trend will continue over the next several days as a heat dome builds in over the Sunshine State, leading to a streak of hot temperatures.
Ahead of then, we'll see temperatures a couple degrees warmer than yesterday for our Sunday into the mid 80s at most locations. That will be paired with times of sun and clouds and the chance for a stray shower. Similar to Saturday, most areas were dry except for some of the coastal locations that saw a shower blow onshore at around sunset. This will be the nature of today's rain chance, too, with most cities in for a dry Sunday but the rain cannot be ruled out completely. Best chance for any rain today should be across inland locations of Miami-Dade and Broward.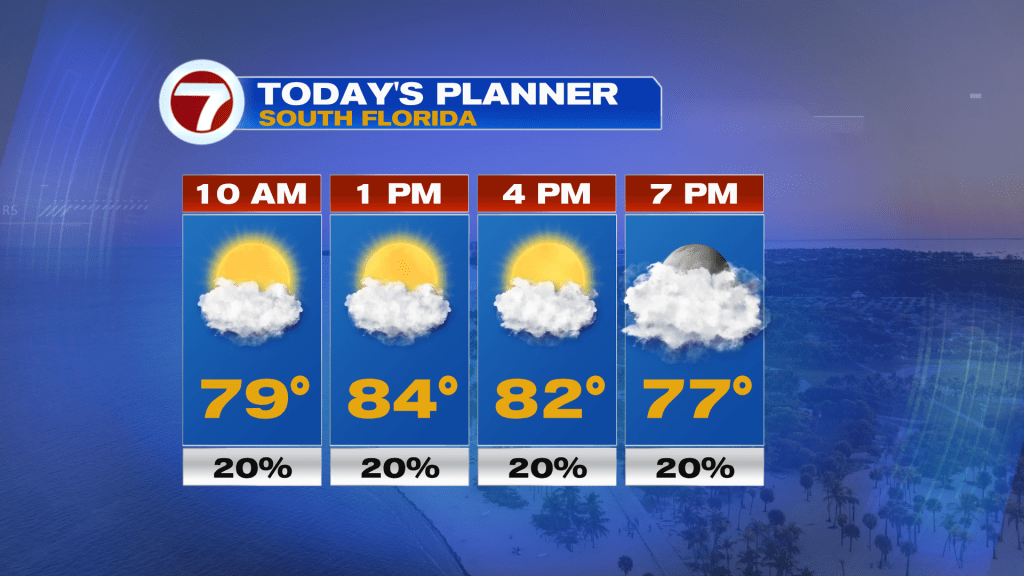 On Presidents Day tomorrow, the weather is looking fantastic! Expect a good deal of sunshine with temperatures a touch warmer. Besides a very spotty shower, we will be dry for the holiday. It will be a great day to celebrate outside with the weather not going to impact your plans.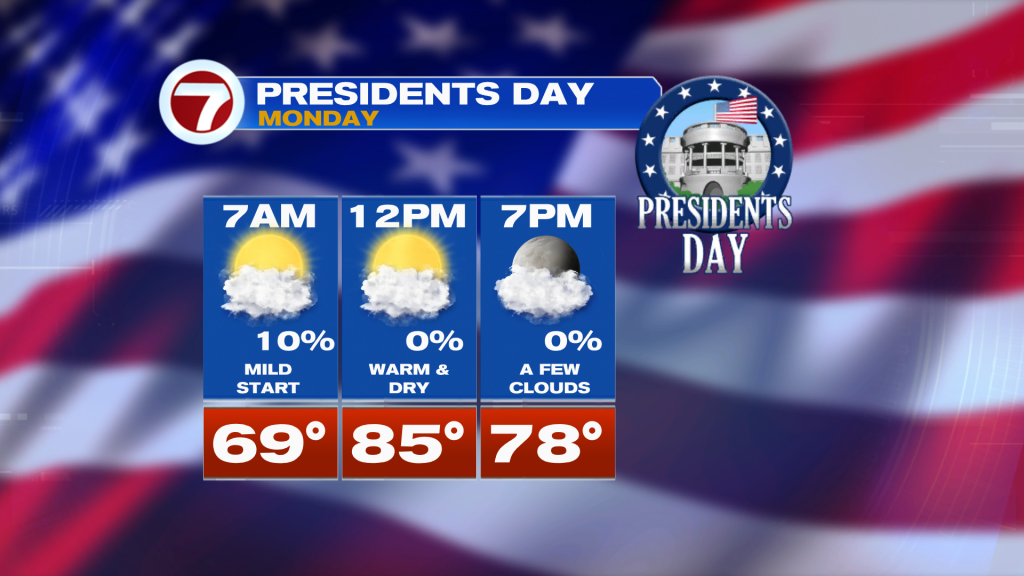 With highs in the mid 80s, the day will be more like late-April or early-May instead of late-February this Monday!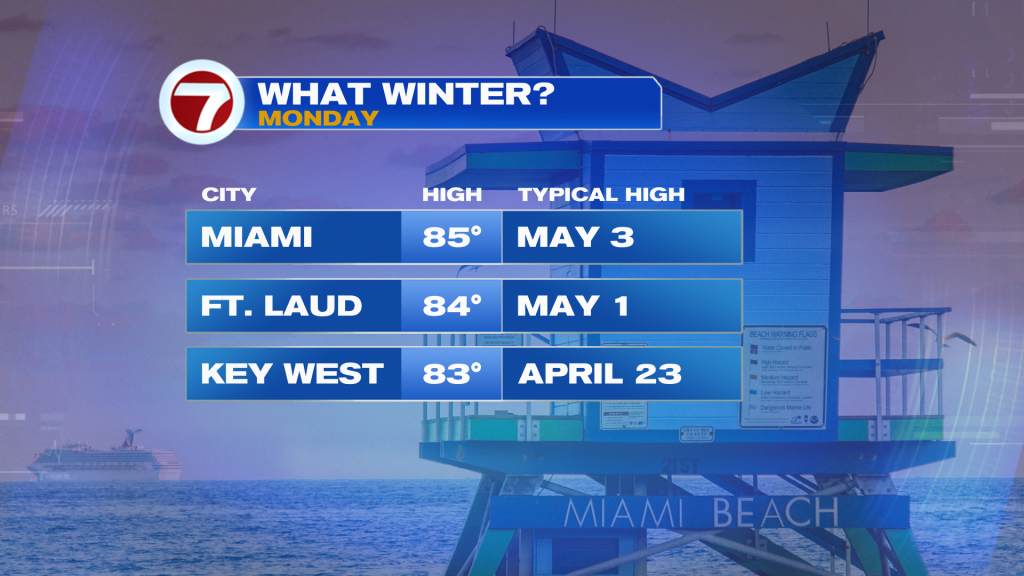 For the rest of our new week, sunshine and hot temperatures will dominate. Highs will hover between 84F and 86F all week long in Miami, which is 5F+ above average along with moderate humidity levels. No rain is expected through at least next Saturday courtesy of a warm southeasterly wind flow and a strong, mid-level high pressure centered right over Florida which will generate and trap this heat.