That cold spell we had last weekend is long gone for this weekend!
Highs will remain in the low 80s today following wake-up temps this morning in the 60s and 70s. We saw clouds increase throughout the day yesterday, and that will make for a mostly cloudy day this Saturday. It will still be bright and mostly dry with only a 10% chance for rain at least. This is thanks to a cold front that has stalled near the lake region of Florida, meaning we are south of it and will remain on its warm side.
Sunday will be brighter to round out the weekend as that stalled front lifts back to the north as a warm front. Therefore, warmer air will move in out of the south-southwest, drawing up highs into the low to mid 80s. That will be paired with a 10% rain chance and breezy conditions. Gusts will range from 20-25 mph at many locations, especially near the coast.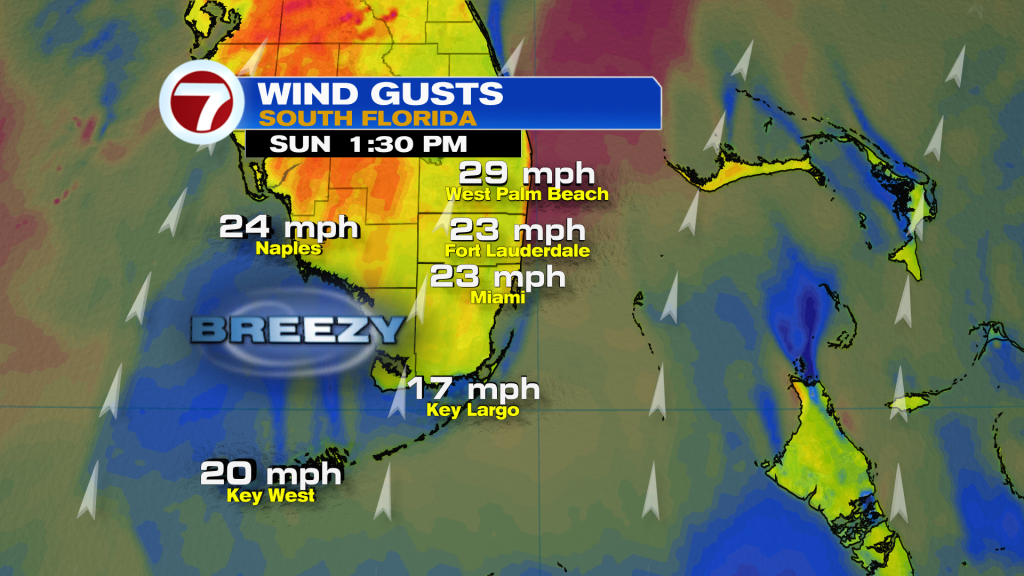 Next week is looking more active with another stalling front arriving Monday, this time with a few showers. Ahead of that front, it will also be warm with near-record heat in Miami.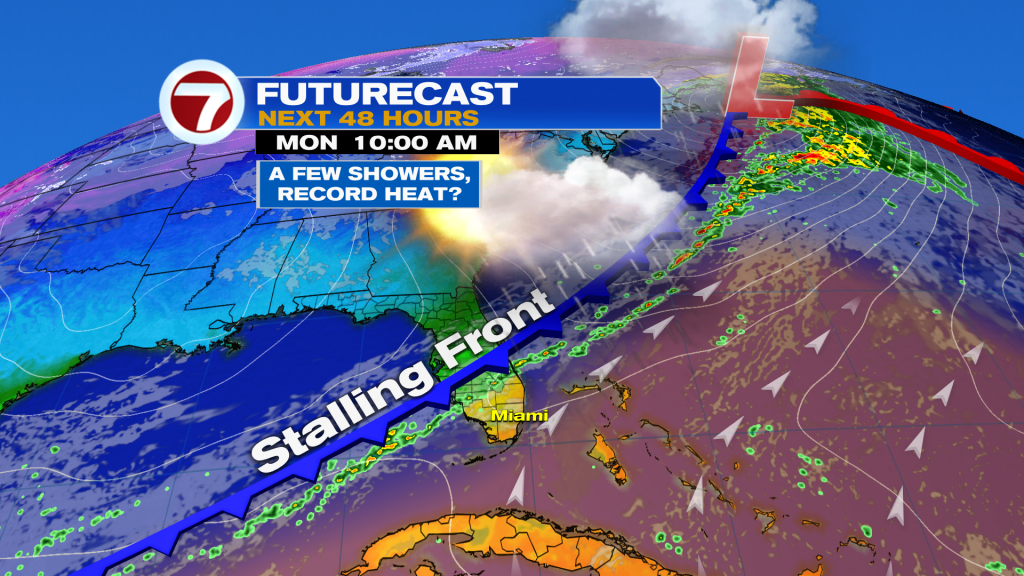 The middle of the week will be quieter with highs not as warm on Tuesday at least. A third front will then arrive Thursday into Friday, also with the chance for showers but this time with a cool down. At this time, this does not appear to be a strong front but it should have enough power to drop our temperatures back toward normal by next weekend.