Another warm and dry day ahead to start the work week in South Florida thanks to high pressure located over the mid-Atlantic states.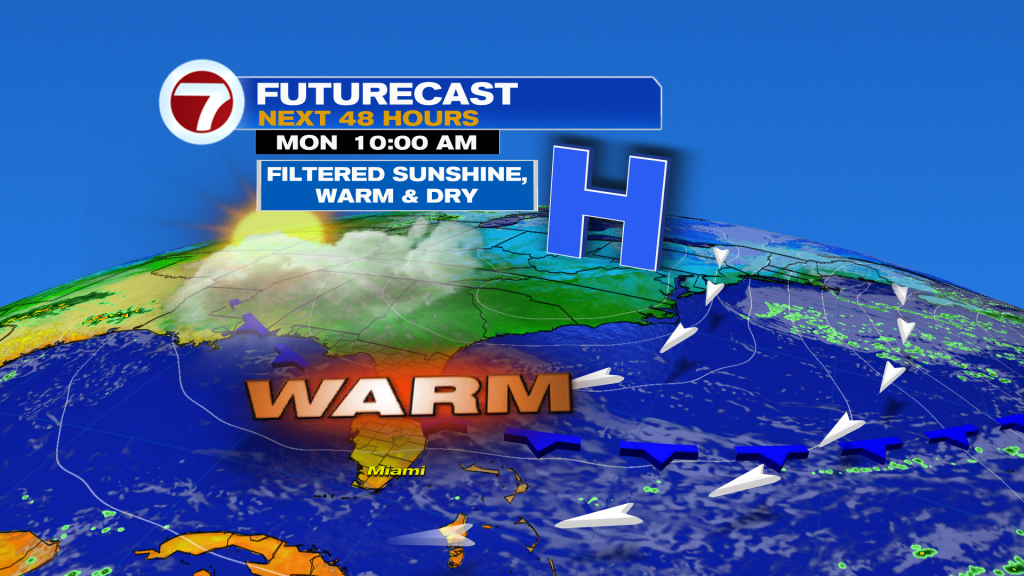 Throughout the day this distant area of high pressure will help winds gradually increase along the coast. Therefore, a quick-moving shower possible on the breeze starting Tuesday as we tap into some low-level moisture from the Atlantic.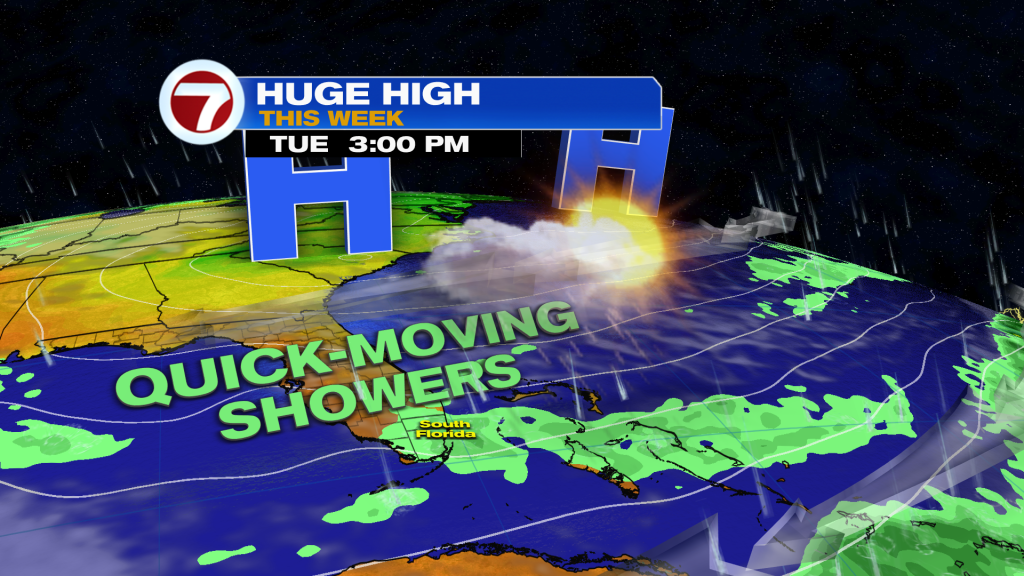 For the middle part of the week, our main weather story will be the big breeze. Winds are set to go from breezy to windy due to a larger pressure difference taking place between high pressure and Hurricane Tammy in the Atlantic. This will funnel in strong winds along the coastline driving in a few passing showers and creating choppy to rough seas.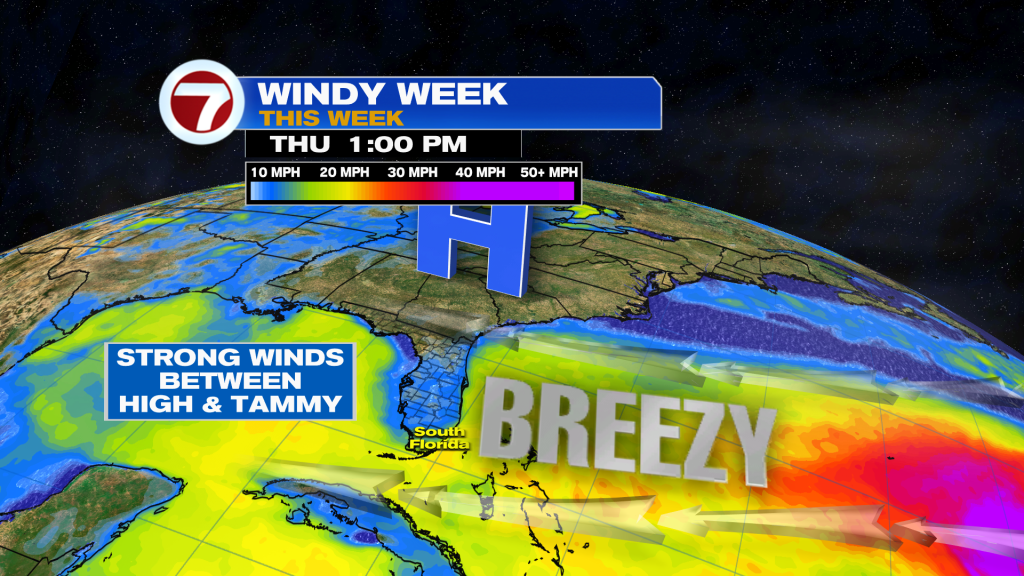 King tides also return this week and with a strong onshore flow, nuisance street flooding risk will be higher around the problem spots during times of high tide.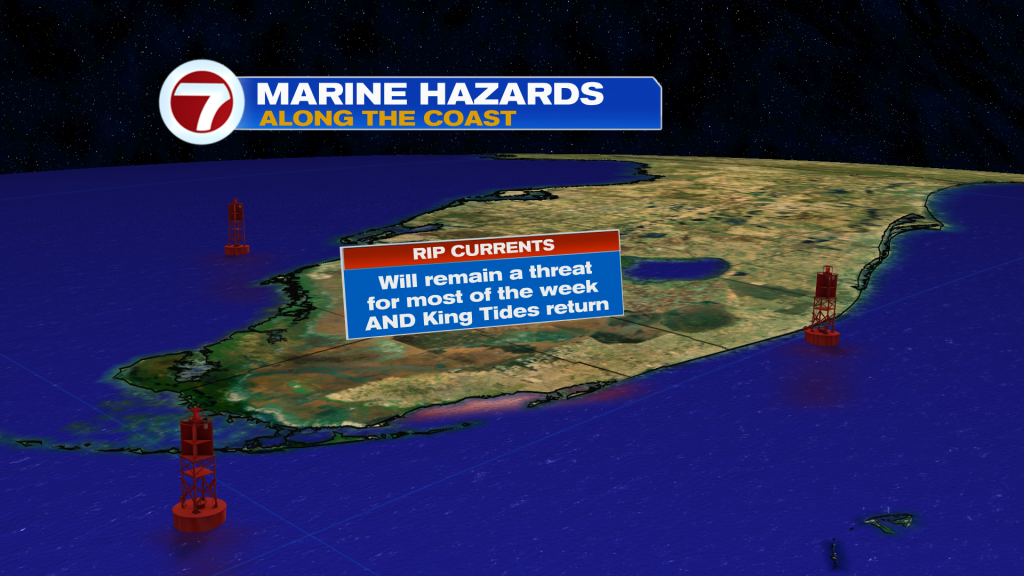 Have a wonderful day South Florida and make it a safe one!
Vivian Gonzalez
Meteorologist, AMS Certified
WSVN Channel 7