A cold front is set to usher in relief from the heat across South Florida by the end of this weekend but before we get there we will have to deal with another warm and muggy day this Saturday. The front that I am watching is currently over the eastern Gulf of Mexico associated with an area of low pressure that will be tracking over northern Florida and parts of the Southeast this weekend. In South Florida, we will be in the "warm sector" of this storm system, meaning that temperatures will be above average into the mid 80s for highs at most locations today thanks to a southerly wind flow. With more moisture in place, a few spotty showers cannot be ruled out especially this afternoon, but most areas will be dry today under partly cloudy skies.
Clouds will begin to fill our skies this evening and into the overnight hours of tonight as the front approaches. The front is expected to arrive early Sunday morning around 3AM across the east coast metro. Along this front, scattered showers and isolated thunderstorms are expected across all of South Florida. Then behind it, winds will begin to pick up as temperatures slowly drop and clouds gradually clear.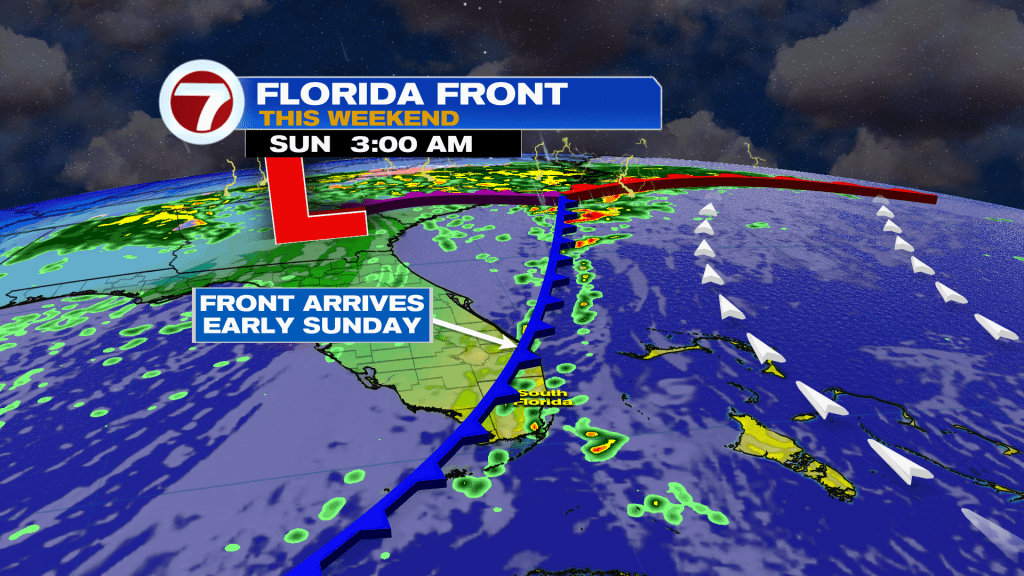 Sunday morning will feature milder temperatures to wake up to, reaching the upper 60s. Skies will still feature more clouds than sunshine and a few linger showers cannot be ruled out through 9AM. Then by the late-morning and especially into the afternoon, we will turn drier with clearing skies and temperatures that will be seasonable into the mid to upper 70s for highs. This will make for nice weather to watch the Super Bowl but you may want a jacket for after the game if outside. Winds will remain breezy, gusting up to 30 mph during the day.
High pressure will then regain control of our weather pattern by early next week. For Monday and Tuesday mornings, it will provide a northerly wind flow so this is when we will actually feeling the cooler temperatures behind the front with lows in the 50s across much of mainland South Florida and into the upper 50s to mid 60s across the Florida Keys.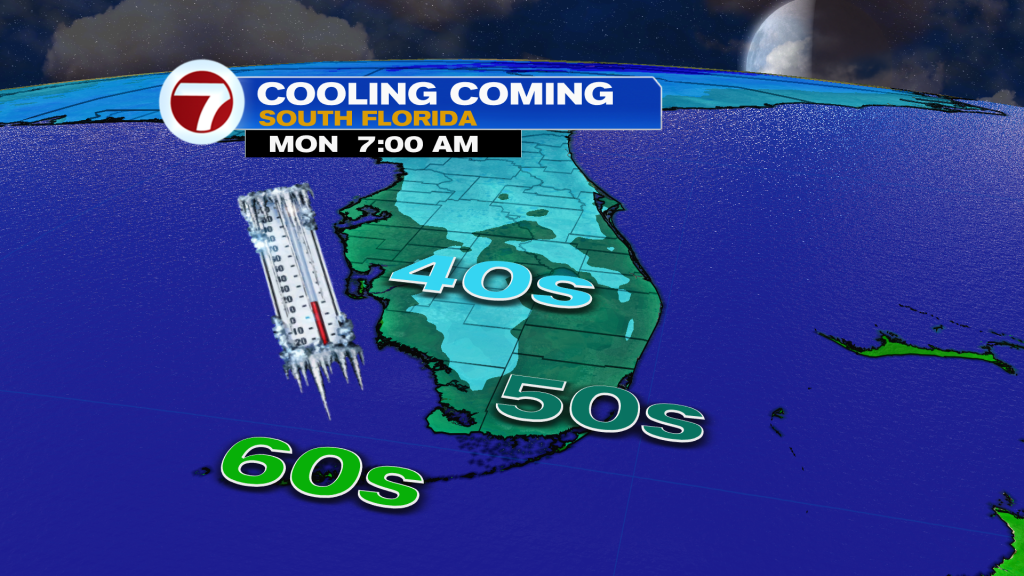 The early week time period will also be dominated by lots of sunshine and a lighter breeze.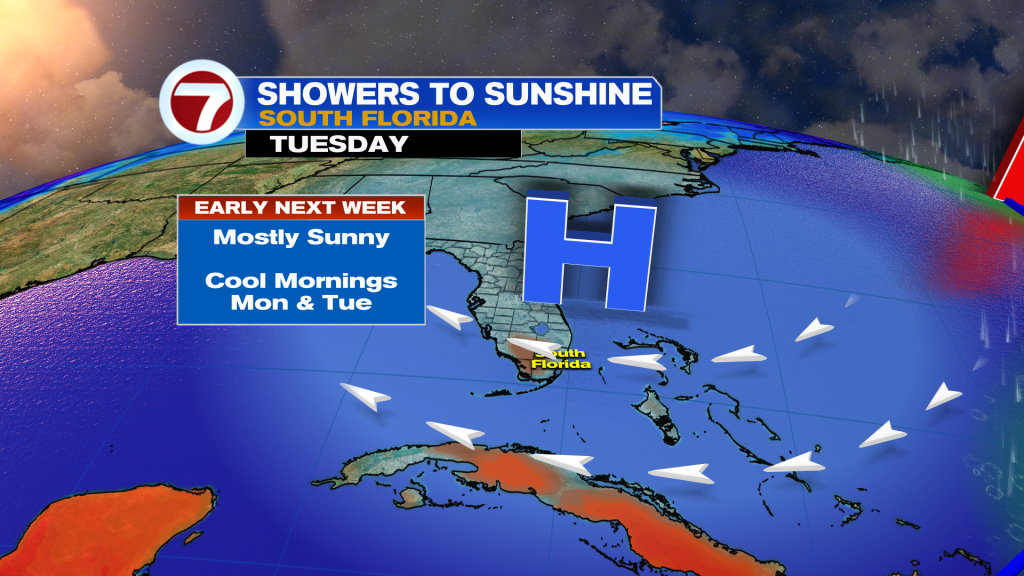 This cool down will be short-lived, however, with highs forecast to be in the mid 80s by Friday!