A more active weather pattern has returned to South Florida. A weak front neared the area on Saturday, sparking isolated showers along with warmer temperatures. That front just missed us and has moved offshore, keeping us warm. It's not until Tuesday when a stronger front with cooling arrives.
At least in the short term today, expect mostly sunny skies this Sunday with highs in the mid to upper 80s to mark the start of Daylight Saving Time. A warm, southerly wind flow which will be gusty at times will lead to moderate humidity levels along with a high risk for rip currents at our east coast beaches. It will remain dry into tonight with slightly warmer temperatures ranging from the upper 60s to mid 70s.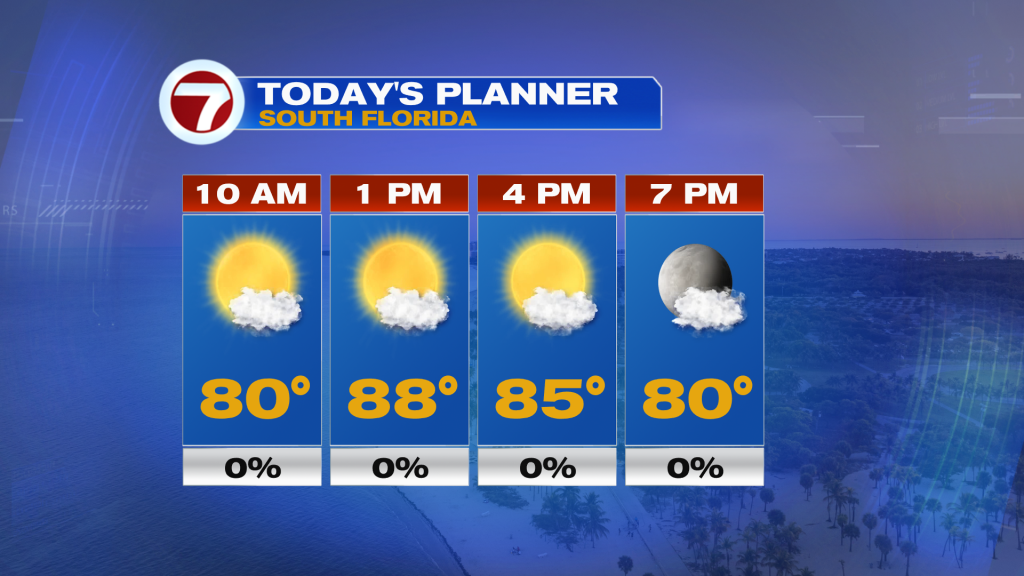 On Monday, the heat will be turned up by a couple more degrees with a forecast high of 90F for Miami. As the cold front approaches, that will cause winds to veer out of the southwest and therefore promoting further warming. Monday will feature increasing clouds throughout the day with the chance for a spotty shower or thunderstorm late in the day.
Then by Tuesday, the front will arrive in the morning, leading to scattered showers Monday night and into Tuesday at times. It won't be a washout of a day by any means but rain chances will be slightly higher than normal at a 30% chance. There will also be more clouds around along with a northerly wind, dropping temperatures to around 80F for a daytime high — about a 10F drop compared to Monday's forecast high.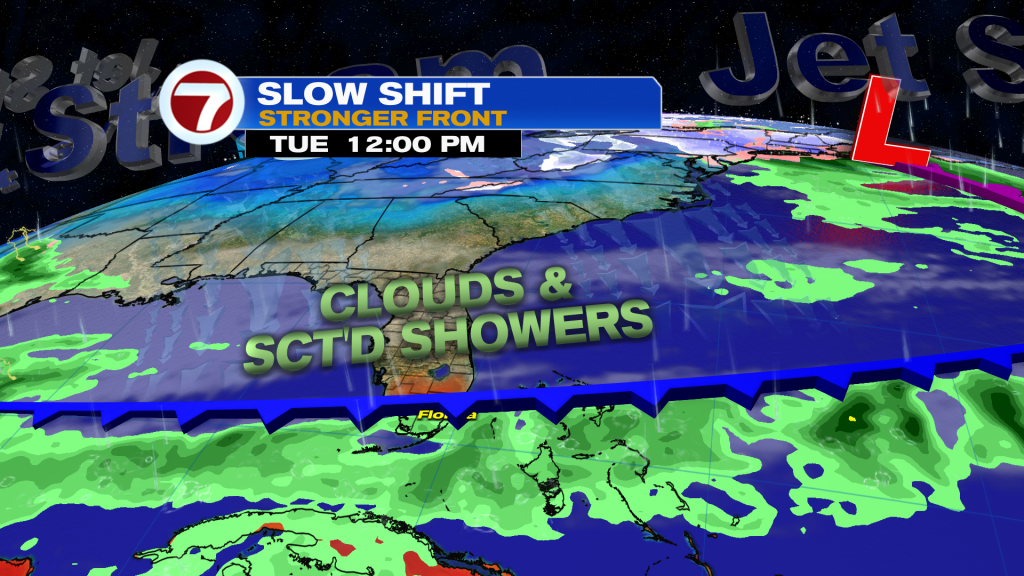 Despite the front being to our south by Wednesday, this day appears to have the highest rain chance with scattered showers expected, especially in the morning and across southern locations. Again, with the clouds and northerly wind flow behind the front, temperatures will continue to cool and highs could struggle to reach the low to mid 70s!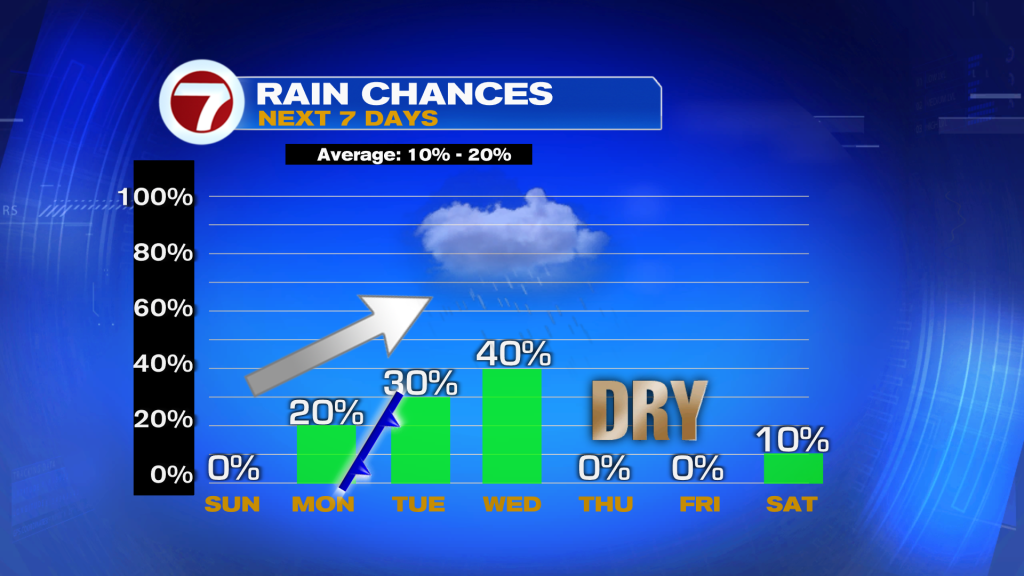 It's not until by Wednesday night, the rain and clouds should clear out, leading to nicer weather for the end of the week. The coolest morning behind this front will be Thursday with lows in the low to mid 60s with some pockets of upper 50s possible across inland areas. This will be about 5F below average. Then temperatures will rebound back to near-average by next weekend.