A windy day is ahead this Thursday across South Florida following a fall front that crossed through Wednesday morning, with an expansive area of high pressure building in across the eastern US.
This will place South Florida in the windy zone today. That northeast wind will drive in gusts up to 35-40 mph along the coast, so a Wind Advisory remains in effect for metro and coastal Miami-Dade and Broward Counties through this evening.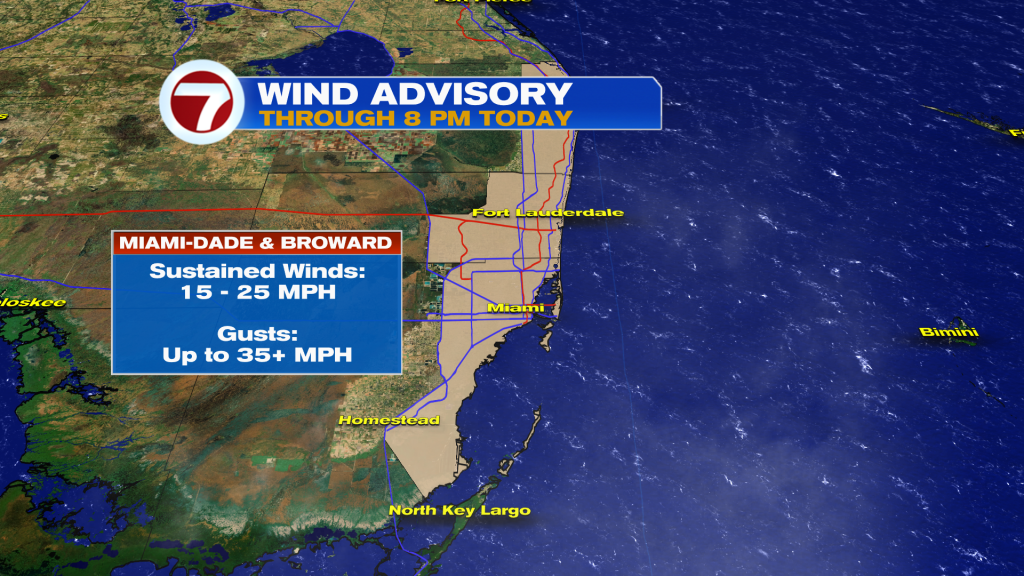 As far as our forecast is concerned, the cooler air mass in place to our north along with the onshore winds will drive in generally cloudy skies today along with the occasional passing shower. High temperatures will struggle to hit 80F as a result, which is below average.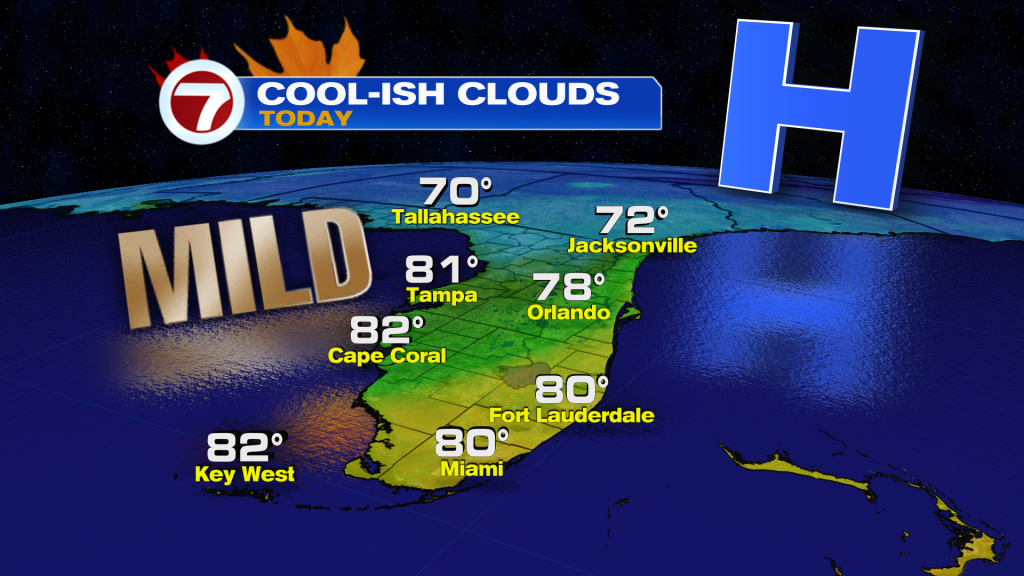 The cooling effects of this front will be minimal and short-lived, however, with temperatures gradually warming up over the next few days.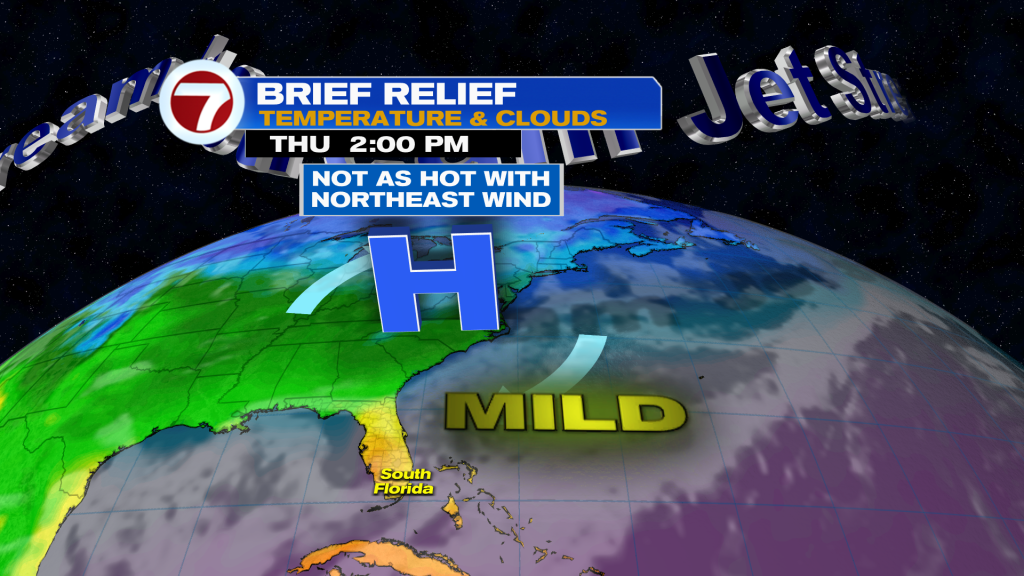 By early next week, lighter winds out of the east along with more sunshine will lead to a return of above average high temperatures in the mid to upper 80s.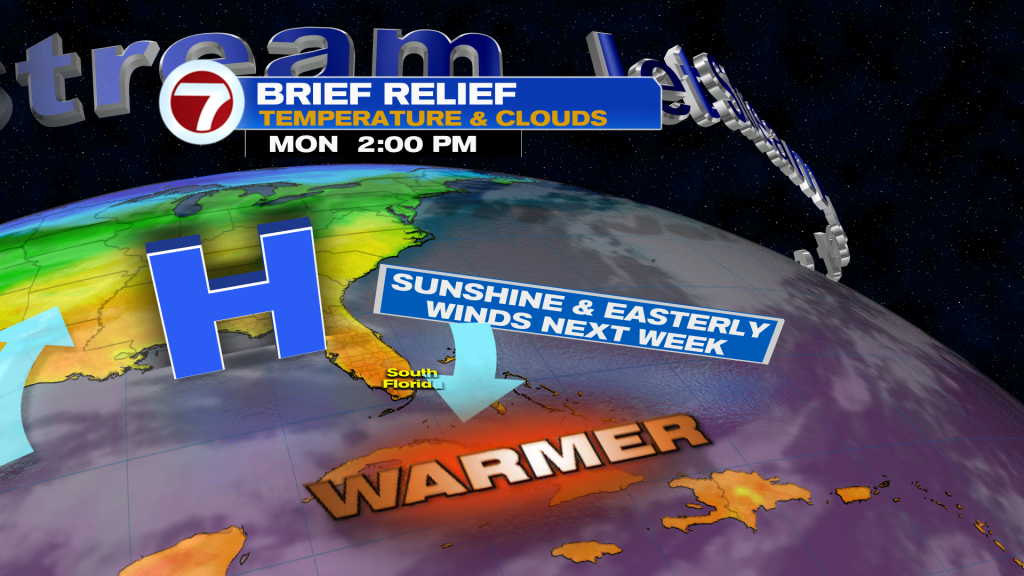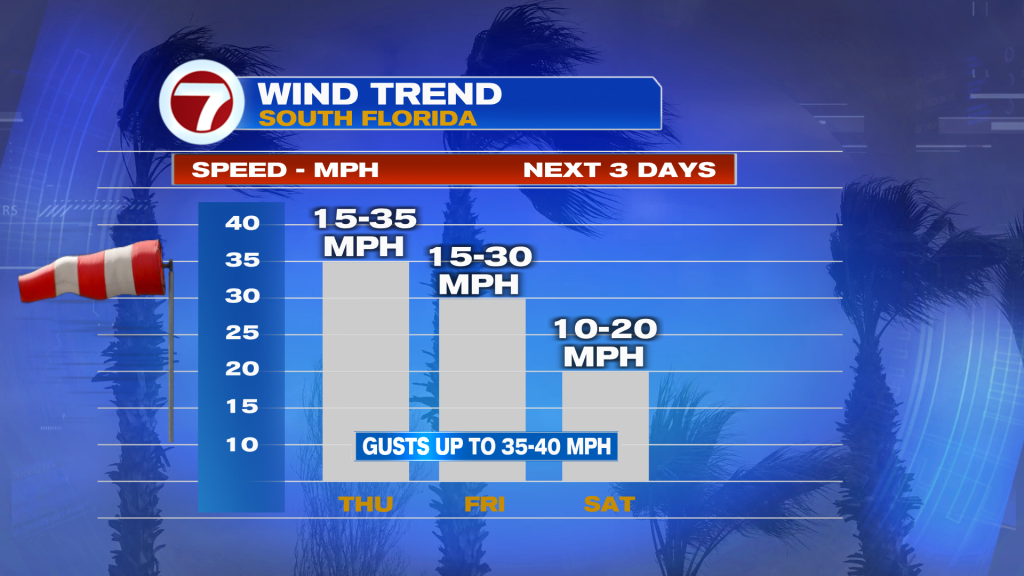 The rather gloomy pattern will unfortunately hold into our Friday and Saturday too because of that northeast wind. That means we will see more clouds than sunshine with showers at times, especially on Saturday as a disturbance moves through from the west.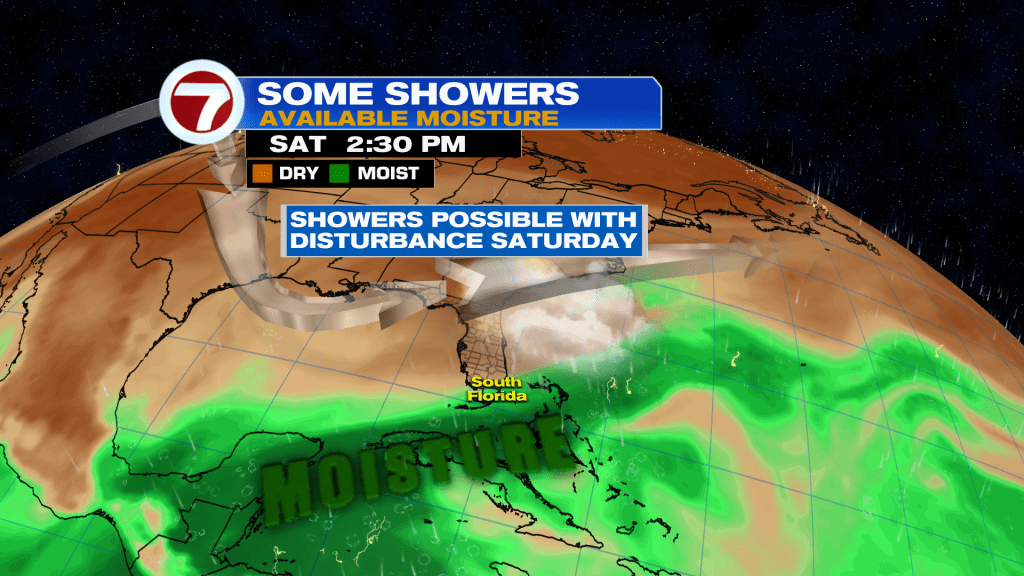 Behind that weather-maker will be a return of drier air by next week, leading to more sunshine and nicer conditions.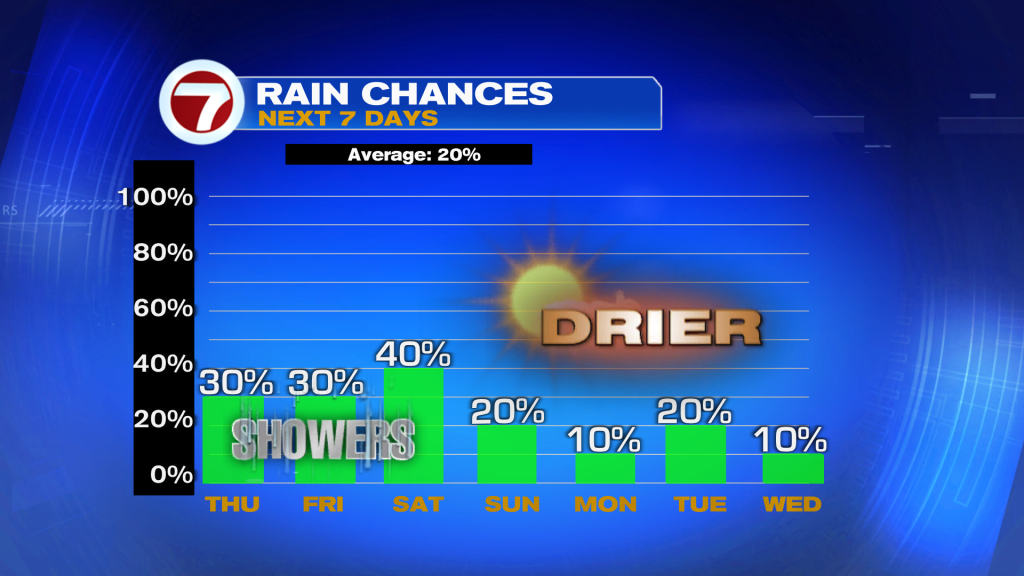 In the tropics, the National Hurricane Center continues to follow a disturbance across the central Caribbean Sea but it only has a 20% chance of development over the next 2-7 days, with rain headed into Central America by this weekend regardless of formation.