Happy Friday, South Florida!
Hopefully everyone had a great end to the week. After seeing heavy downpours and thunderstorms push through north to south across South Florida on Thursday afternoon and early evening, drier air in the mid and upper levels of the atmosphere moved in today and allowed for a beautiful summer day in South Florida. Other than a spotty shower or two earlier this morning, rain chances were at a minimum with plenty of sunshine to go around. This allowed temperatures to reach the mid to low 90s with a nice breeze in place. This evening South Florida will continue with very quiet conditions , as we remain mainly dry ahead of the weekend.
Speaking of the weekend, lower rain chances will leak into the start of it. On Saturday a few spotty showers will be possible, especially across inland areas in the afternoon. Otherwise a warm day is in the forecast for South Florida as afternoon high temperatures reach into the mid 90s once again. (Average temperatures should be closer to the lower 90s.) The latter part of the weekend does bring some changes to the forecast. A disturbance will be moving closer to South Florida on Sunday, which could help trigger a few showers and thunderstorms throughout the day. And while it is not forecast to be a washout, South Florida will definitely notice a few more showers and thunderstorms in the forecast than we saw for the first half of the weekend. Something worth noting is that this disturbance is NOT the one that we are watching for possible development next week.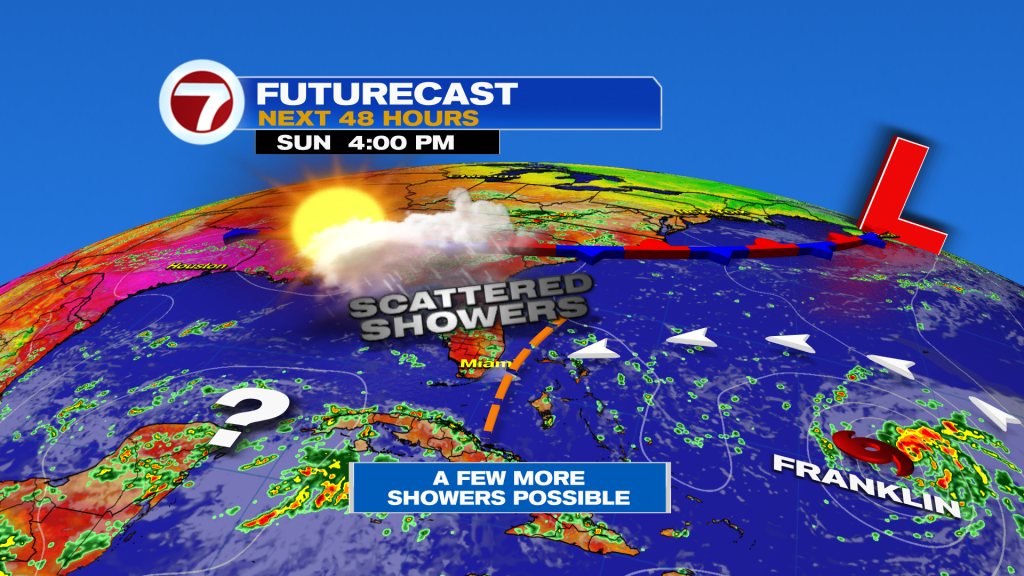 And while we are on the topic of disturbances, there is one area in particular of greater concern for South Florida as it looks like some impacts could be felt as we work our way into next week. An area of low pressure in the Northwest Caribbean is being closely monitored by the National Hurricane Center for possible development through the next couple of days. Right now this area has a high chance of developing, which is higher than Thursday evening's outlook. This system is forecast to develop as it drifts northward and could become a tropical depression as it moves into the Gulf of Mexico late this weekend or early next week.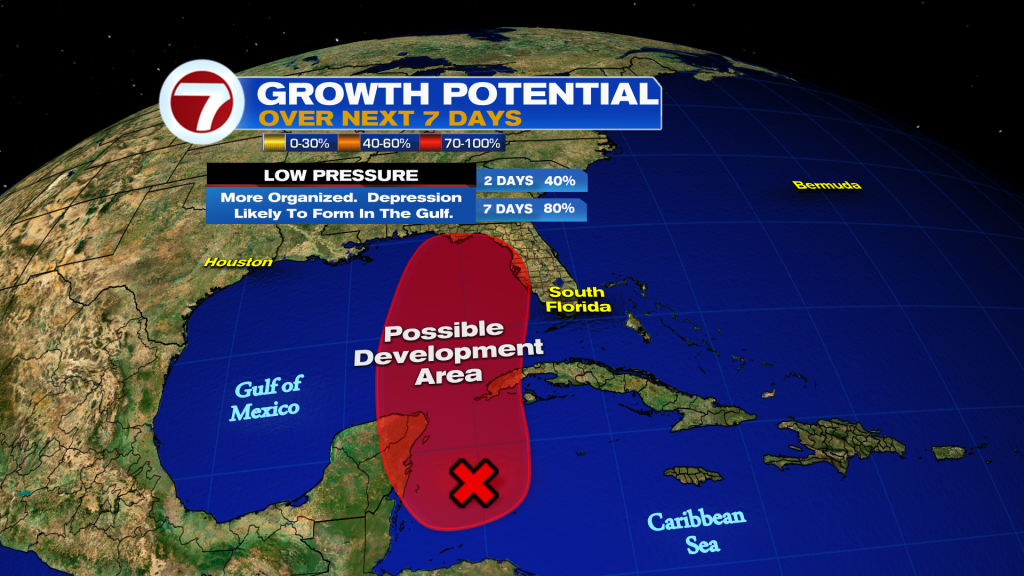 Yesterday, the European model was the more aggressive model, bringing a very healthy and organized tropical system into the Gulf of Mexico for the start and middle of next week. The American model had a difficult time organizing this system. But today, the American model is leaning towards the European and is also showing an organized tropical system west of Florida. Either way, one thing is for sure. It is looking more likely that South Florida will see higher rain chances for the early to middle part of next week.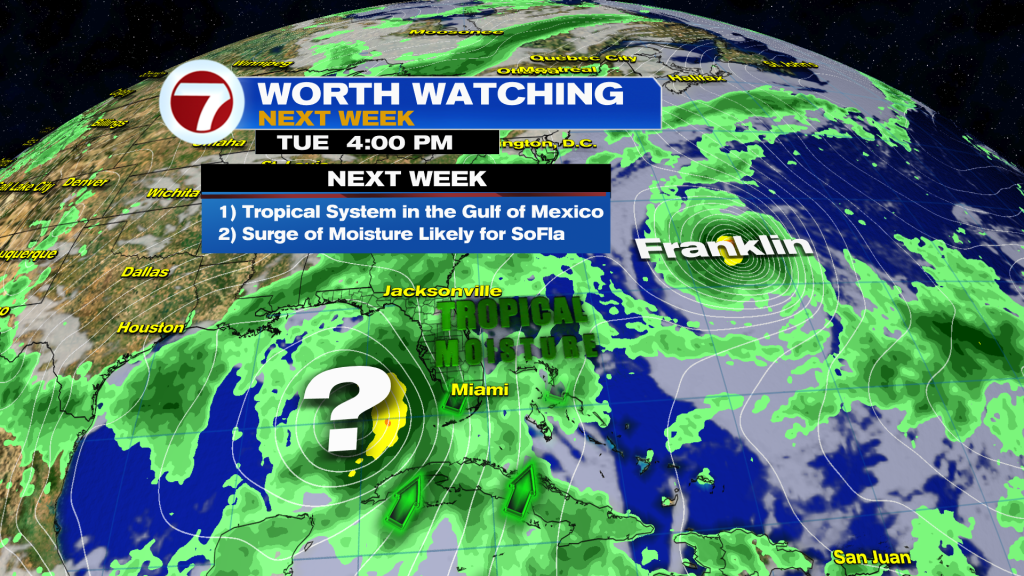 Have a wonderful weekend!
Erika Delgado
Meteorologist
WSVN / Channel 7 News
Copyright 2023 Sunbeam Television Corp. All rights reserved. This material may not be published, broadcast, rewritten or redistributed.