After a soggy weekend, front has pushed South and high pressure is building into the Southeast United States. This is helping drier air settle into South Florida.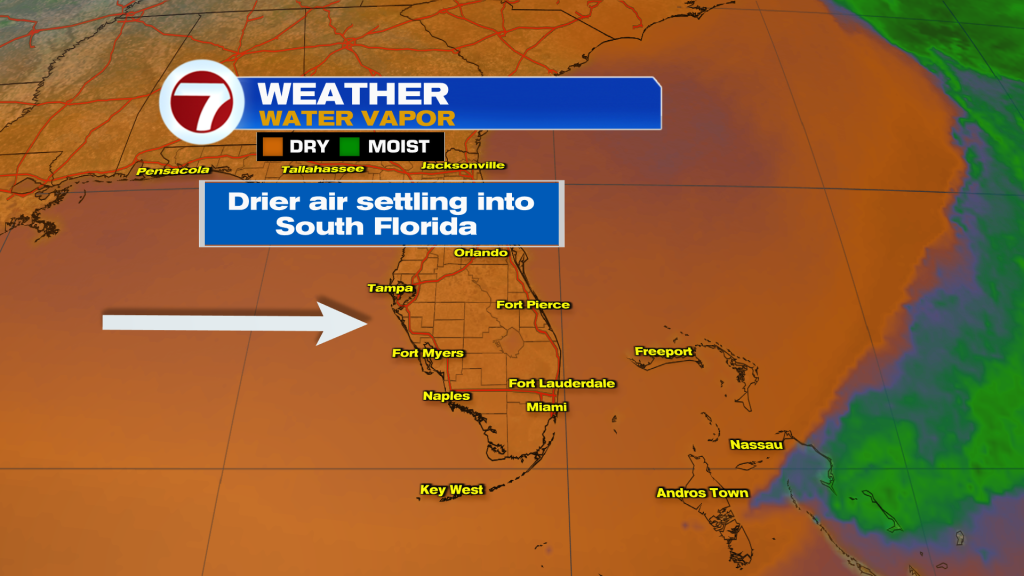 This means sunshine returns today with dry conditions. Highs will be near average in the upper 70's.
By Tuesday, high pressure will be centered over the mid-Atlantic states helping the wind turn breezy along the coast. Gusts could go up to 30 mph creating choppy to rough seas. Temperatures slowly climb and back to above average by the end of the week as another cold front approaches. Overall, the week will be nice and breezy.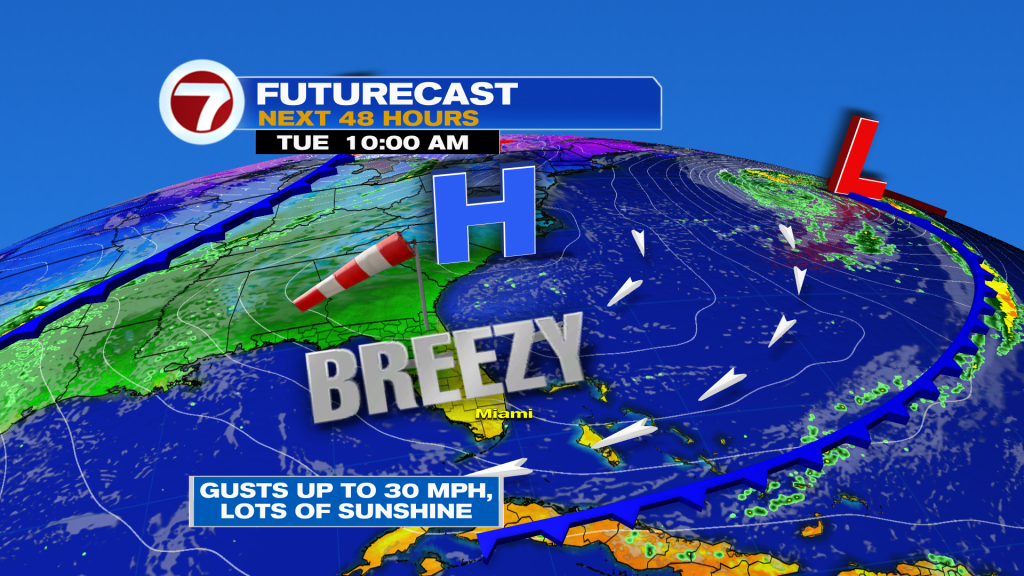 Have a wonderful day week South Florida and make it a safe one!
Vivian Gonzalez
Meteorologist, AMS Certified
WSVN Channel 7