Well hopefully you enjoyed the sunshine and dry weather conditions Saturday because storms unfortunately return to the forecast. A front near the central Gulf Coast this Sunday morning will reach South Florida tomorrow morning, elevating our rain chances from Sunday afternoon through Monday evening.
Expect a bright and mostly dry start to the day this Sunday with temperatures heating up into the mid to upper 80s by the early afternoon hours. By this time, showers and storms are then expected to develop inland and will get a push toward the east coast metro. Therefore, scattered showers and thunderstorms are expected from the mid-afternoon hours through the evening, generally between 3pm and 9pm.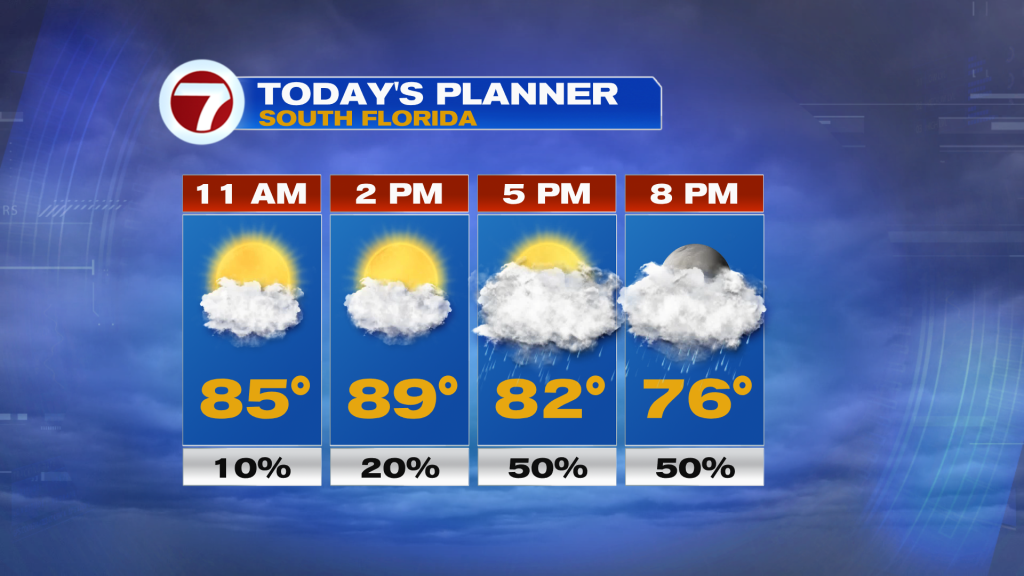 Some of these storms could contain heavy rain, so flooding is a concern especially in Broward County which has received so much rainfall over the past week. There will also be the threat for isolated severe storms today with some of the storms producing strong winds and small hail.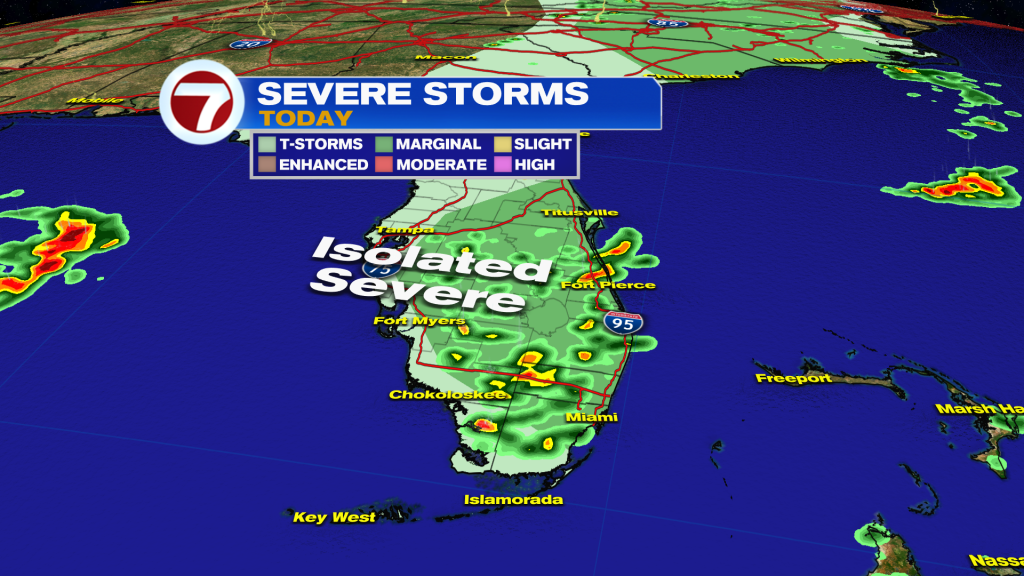 The risk for showers and storms will continue into tonight, with rain possible into the Florida Keys as well. Some of the model guidance does hint at the risk for a stronger line of storms early Monday morning but others are not as bullish.
Then on Monday, the front will slowly cross through South Florida, likely during the midday time period. Therefore, times of showers and storms will remain possible at really any point of the day. The risk for flooding will remain present as a result. Otherwise, there will be more clouds around with highs in the mid 80s.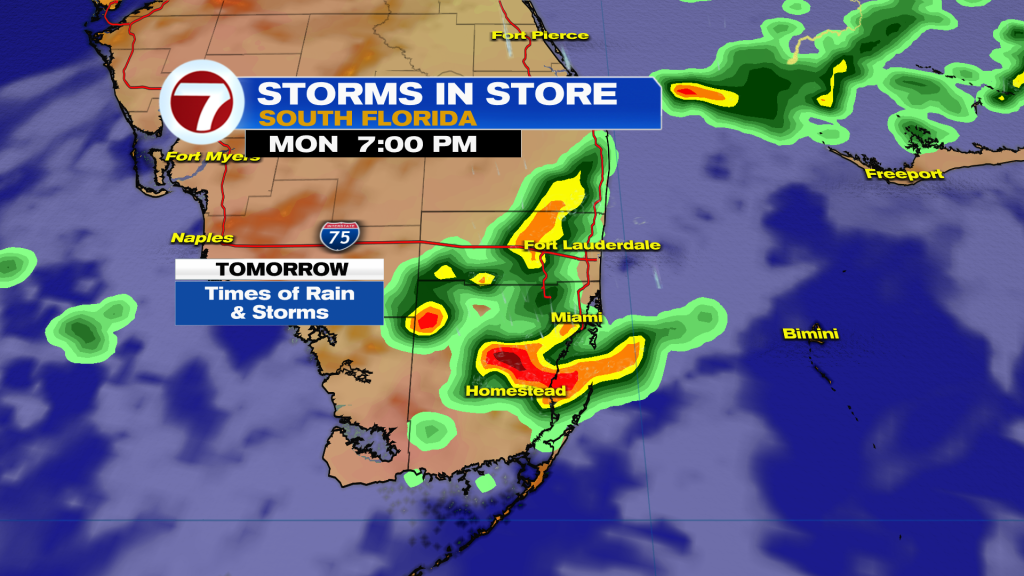 Besides a stray shower on Tuesday, it is looking nice and mostly dry with more sunshine behind the front. That will remain the case on Wednesday too with highs both days in the low to mid 80s paired with low humidity and a better ocean breeze.
Then several new disturbances are expected to move toward Florida late week and into next weekend, elevating our risk for additional showers and storms.