Saturday was a warm day but Sunday is expected to be even warmer despite the calendar reading February. It will feel more like May this Sunday as high temperatures reach the mid to upper 80s with record heat possible again today. Marathon tied their record on Saturday and they will come close to today's record too. Miami also has a shot at tying their record with a forecast high of 88F.
Besides the heat, Sunday will be a beautiful day once again with plenty of sunshine, a light breeze out of the west to southeast, which will allow for quick warming this morning into the 80s, and moderate humidity levels. It will also be a great boating day with east coast waters featuring seas building up to only 1 foot and in the Florida Keys seas will build as high as 1-2 feet with fairly light winds.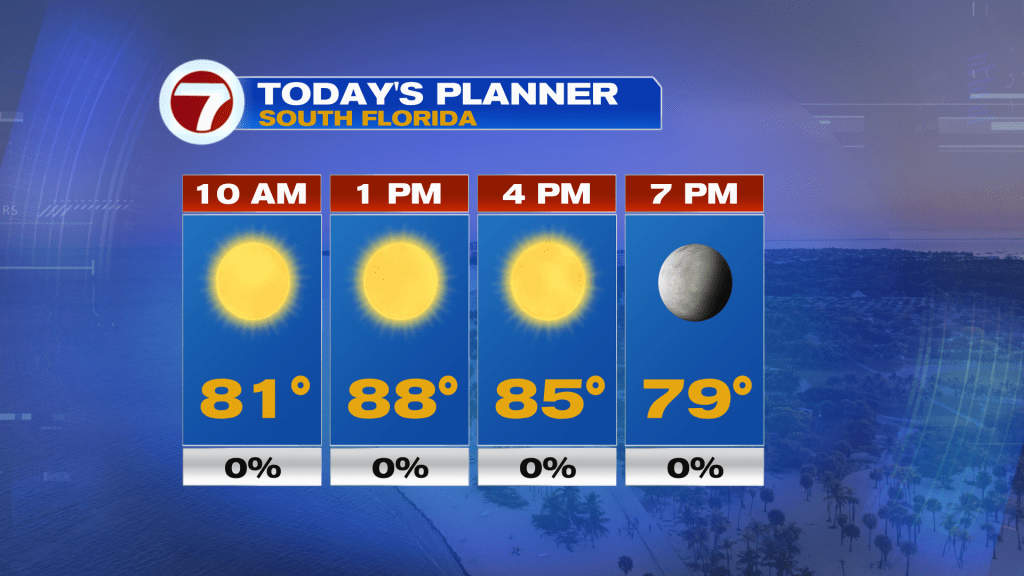 For the beginning of our new week on Monday and Tuesday, the heat will remain the big story with highs well above average into the mid to upper 80s. That's all thanks to high pressure parked over the Bahamas, steering in a southwest, land breeze. By Tuesday, we could be looking at additional record highs being broken to round out February. Both days will also feature sunshine and dry conditions.
For the middle to late portion of the week, the story will continue to remain the same with mostly sunny skies, very low rain chances and highs hovering into the mid to upper 80s as it turns hotter once again on Friday and Saturday. By next weekend, a front is forecast to enter Florida but it remains to be determined how strong it will be. At this time, it is expected to weaken and stall to our north, keeping our temperatures warmer than average with only spotty showers in the forecast (10-20% rain chance) around the weekend time period.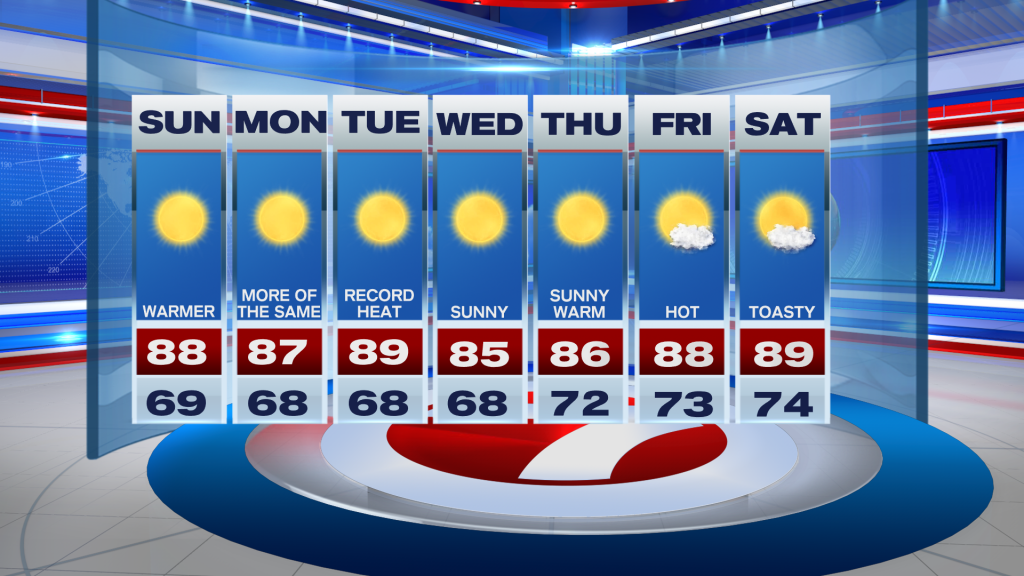 Warmer than average temperatures are favorable to remain the trend into March overall, too.