Southeasterly winds will continue to move across South Florida to close out the work week. Additionally, ample deep tropical moisture over the Western Caribbean Sea will continue to work its way towards us.
The east and west coast sea breeze will fire up by the afternoon through evening hours. The combo of abundant warm/humid air and the heating of the day will lead to more scattered showers and storms with the bulk of the moisture favoring inland areas where the sea breezes collide.
Models suggest a back door front will retrograde across Northern Florida and pool more moisture across South Florida. But, models also show a train of Saharan Dust extending from the west coast of Africa into the Eastern Caribbean Sea. It is suggested this dry plume could spread across South Florida by the weekend.
This drier air could deter weekend rainfall. But, I am not entirely eliminating showers. Just drier than recent days with spotty ones in the area.
TROPICS
An area of disorganized showers and storms over the northwestern Caribbean Sea is not expected to develop over the next couple of days. This will be due land interaction as it moves over the Yucatan Peninsula and encountering strong upper level winds along its journey west northwest.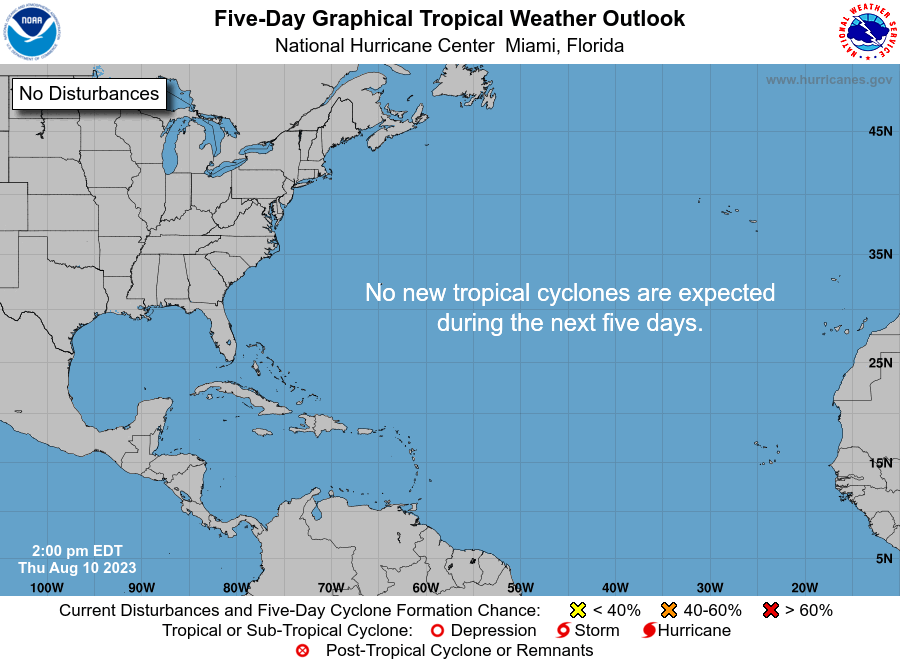 Once the disturbance moves over the southwestern Gulf of Mexico, the National Hurricane Center is giving this feature a low chance for tropical development over the next 5 days.
Copyright 2018 Sunbeam Television Corp. All rights reserved. This material may not be published, broadcast, rewritten or redistributed.