Scattered storms roared through much of mainland South Florida on Friday, breaking a relatively quiet stretch of weather this week, and more storms are in store this weekend.
A weak front is starting to stall to our north across central Florida, trapping plenty of moisture across the state and keeping South Florida in the warm and humid sector of this front. This will be the case both today and tomorrow.
This Saturday, expect the risk for a shower during the morning but your best chance at avoiding rain will be in the morning with a mix of sun and clouds and temperatures quickly warming up into the upper 80s to low 90s. Then in the afternoon, scattered showers and thunderstorms are likely and that risk will linger into the evening, too.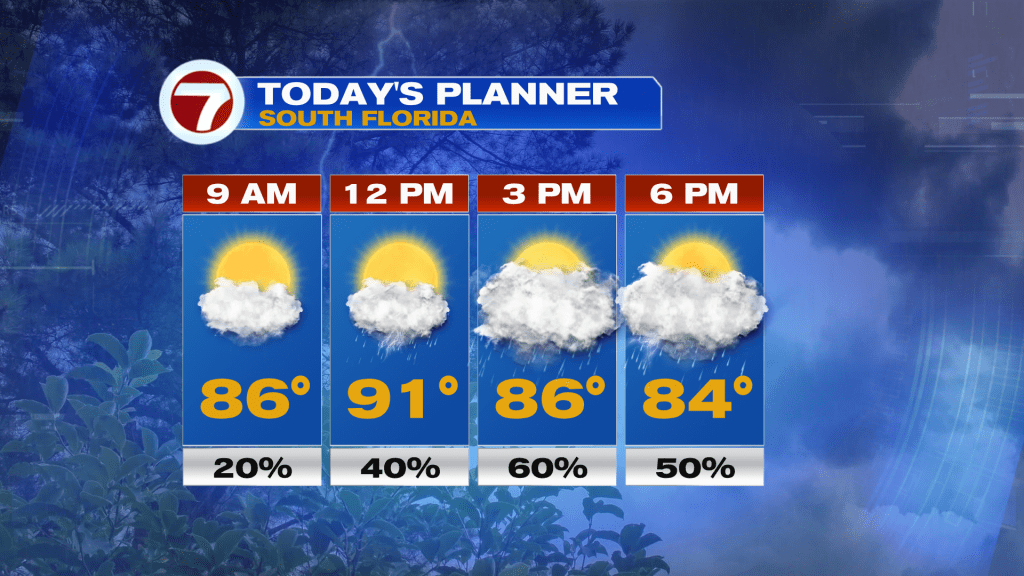 On Sunday, it will be fairly similar although with a southwest wind in place, temperatures could be a degree or two warmer before those storms fire up during the early afternoon hours.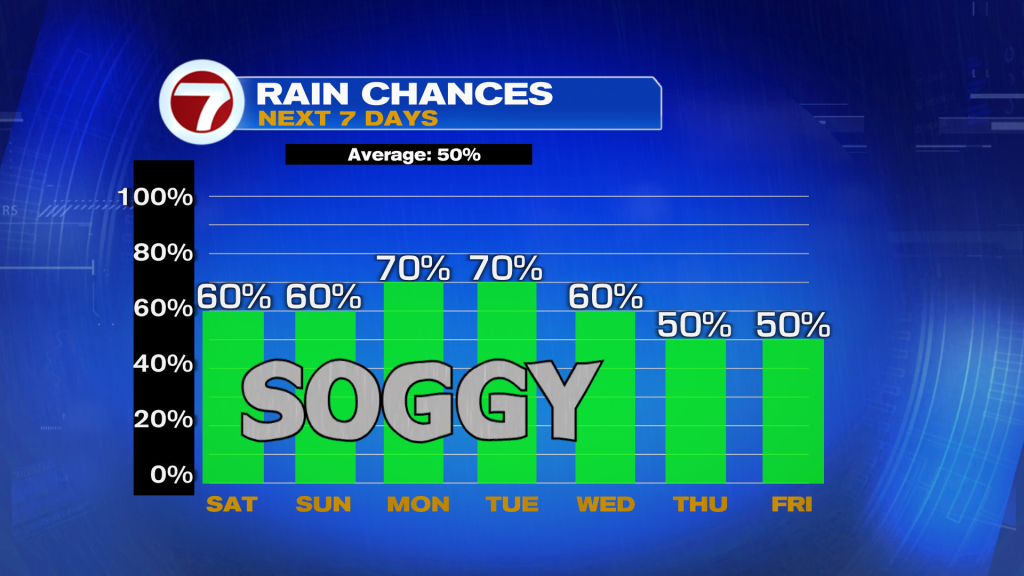 Next week is also looking wet, especially the early to midweek period as this first front basically fades and washes out across South Florida before another front nears, continuing to keep our weather pattern active. This means times of rain and thunderstorms will remain likely across the area. With days of heavy rain potentially ahead, the risk for flooding will exists with several inches of rainfall possible over the next 7 days.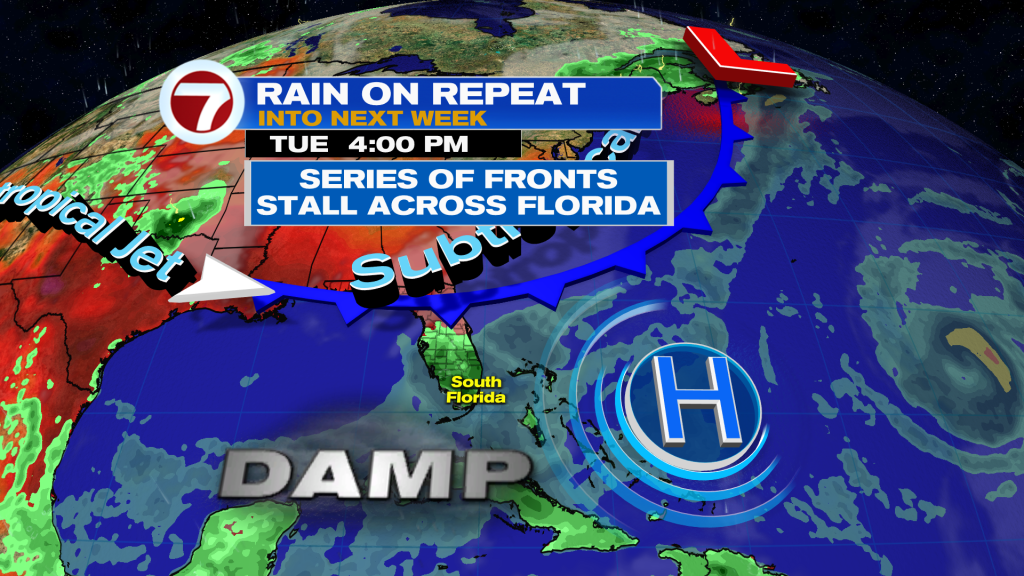 In the tropics, Hurricane Lee is now a post-tropical, hurricane-force low set to make landfall in Nova Scotia, Cananda later today with winds equivalent to a tropical storm. Bands of heavy rain will continue to move through coastal New England today along with the risk for minor coastal flooding.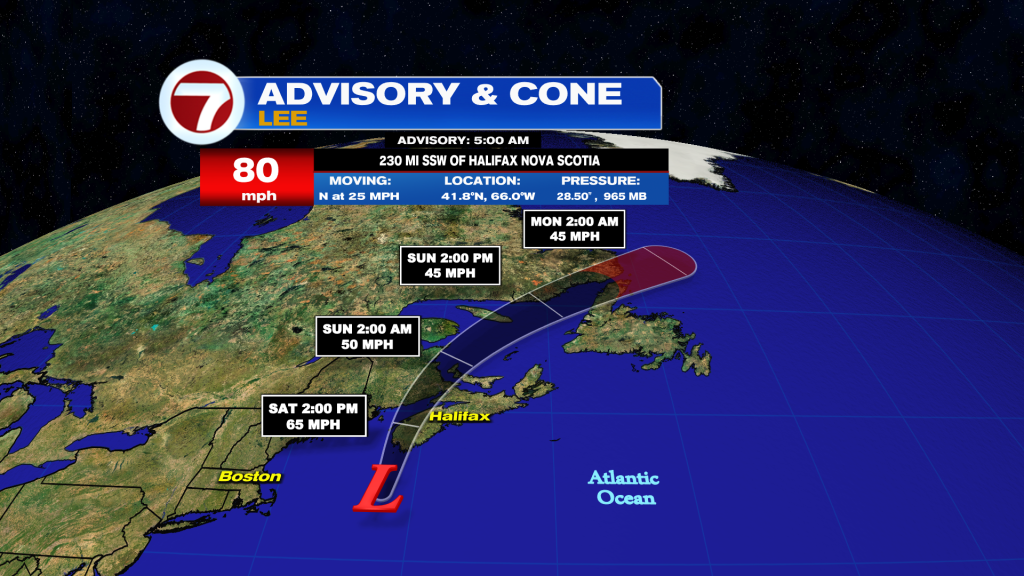 Tropical Storm Margot will continue to gradually weaken and could bring some minor impacts to the Azores next week as it loops around over the central Atlantic Ocean.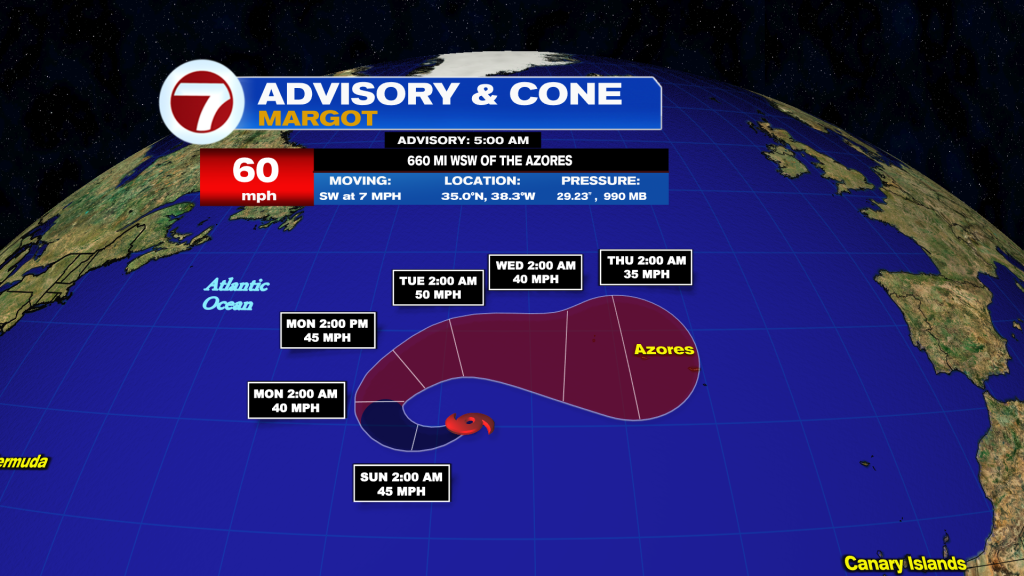 There is also Tropical Deepression 15 which is set to strengthen into a tropical storm soon and will get the name, Nigel. This system could come close to Bermuda next week as a likely hurricane before curving back out to sea and will not be a US concern.