The hot and humid weather will continue into this weekend with overall nice conditions for the first half of the weekend before a broken line of strong to severe thunderstorms marches into South Florida on Sunday.
Expect partly cloudy skies this Saturday with a few isolated showers and storms during the daylight hours, especially inland. Most areas will remain dry but the heat sure will not be of the dry variety with high humidity in place. High temperatures will reach the upper 80s to low 90s at most locations but will feel like the mid to upper 90s!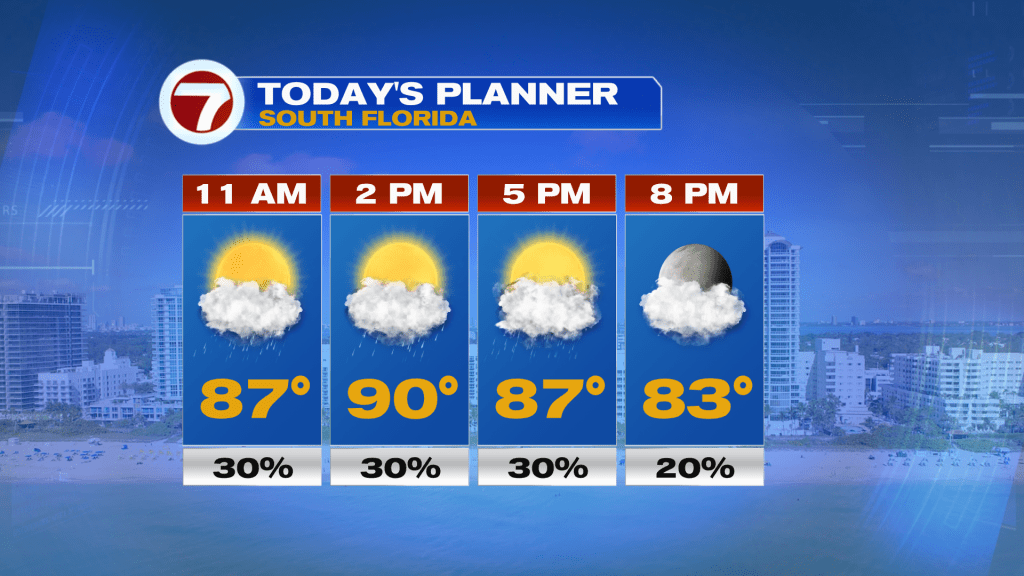 More clouds build in tonight along with the chance for a couple showers and an isolated storm but most areas will remain dry once again.
It's not until Sunday when a front approaches Florida from the Gulf of Mexico with a broken line of rain and thunderstorms ahead of this front. This line of rain is forecast to move across South Florida during the late morning through early afternoon hours with sunshine and warm conditions ahead of it, then it will remain warm with clearing skies by the evening on Sunday.
The Storm Prediction Center has also placed much of the area under a level 2 of 5, slight risk for severe storms for Sunday. This means that isolated tornadoes, strong winds and/or hail will be possible with the storms that do move through. It also means that isolated to scattered severe storms are expected.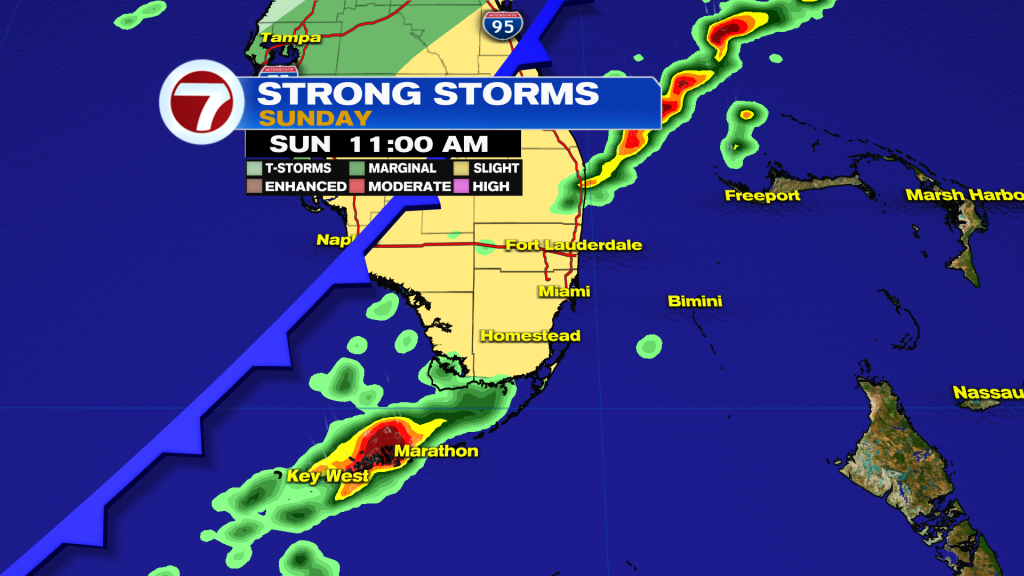 It will also be windy as this front comes through regardless of the storms, with southwest winds sustained up to 15-25 mph and gusts up to 40 mph.
Behind the front, a much quieter weather pattern will return with sunshine, minimal rain chances and hot temperatures. This will not be a cooling front, as highs are forecast to hover around the upper 80s all of next week.