The stretch of beautiful and mostly dry weather conditions rolls on this Thursday across South Florida with high pressure remaining in first control of our pattern. Expect a few passing clouds with only a stray shower paired with an onshore breeze and high temperatures in the mid to upper 80s. It won't be as hot as yesterday when Miami hit 91F but temperatures will still be above average.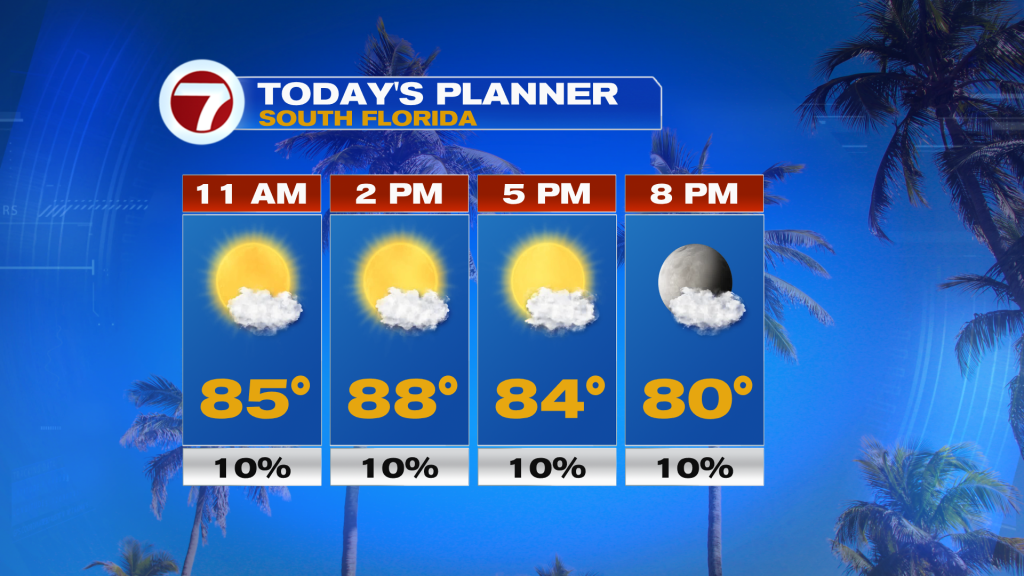 Meanwhile, a weakening front will approach from the north and east later today and this will help increase our rain chances slightly for Friday. Therefore, a few spotty showers will be possible during the day on Friday. Most areas will still remain dry, however, with a mix of sun and clouds paired with highs still in the mid to upper 80s. It will also turn breezy on Friday with gusts up to 25 mph along the coast, leading to rip current concerns and more hazardous marine conditions.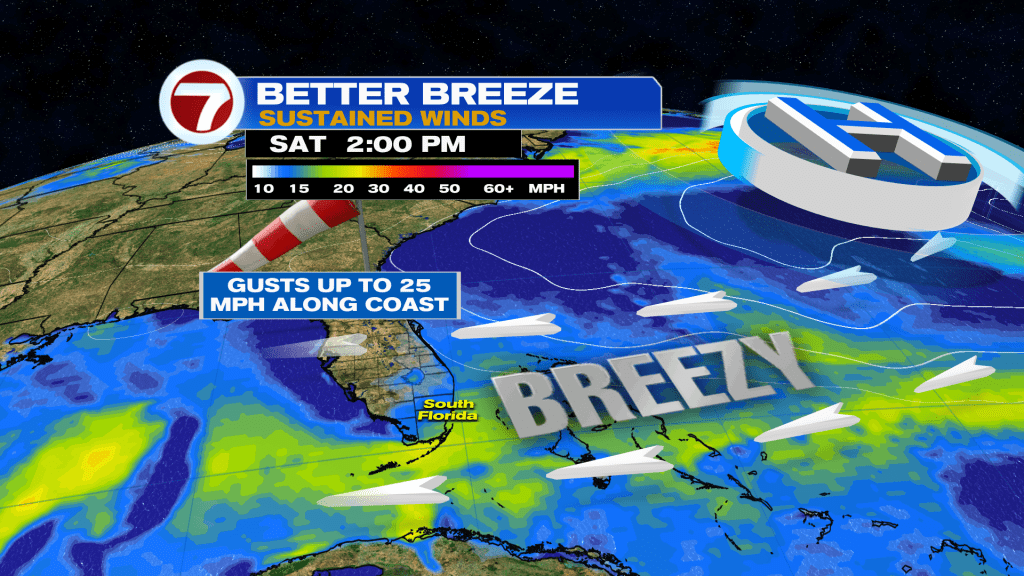 Now by the Mother's Day holiday weekend, we'll be watching a mid to upper level low approaching South Florida from the Gulf of Mexico. These lows typically lead to an enhanced risk for showers and storms and producing unsettled weather days.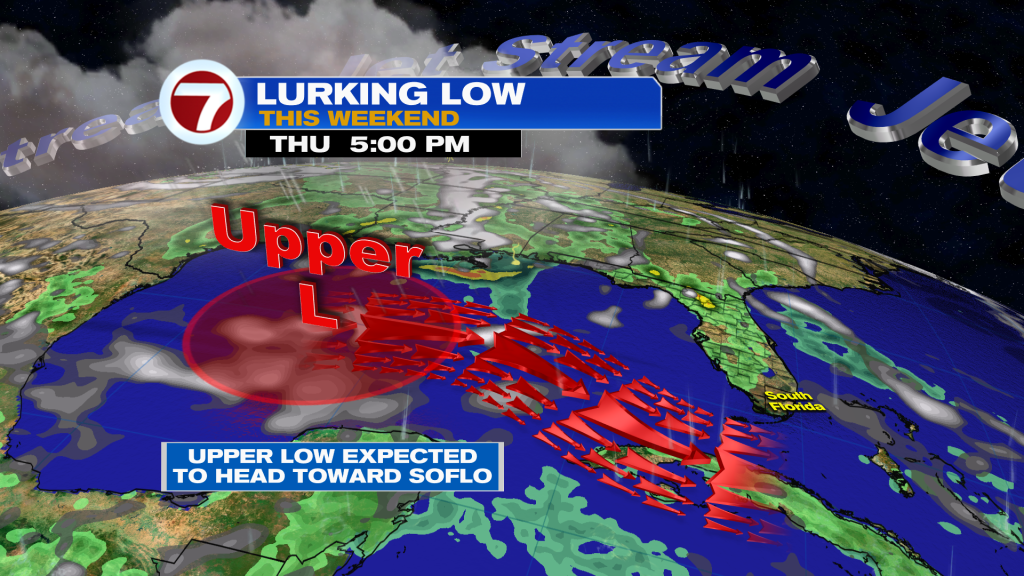 On Saturday, rain chances will be lower at a 40% chance compared to Sunday's 50% chance. Expect a few showers and thunderstorms with partly sunny skies. Then on Sunday, expect additional showers and storms with more clouds but neither day will be a washout.
There does remain some uncertainty as to how much moisture will be in place and therefore how numerous the rain activity will be.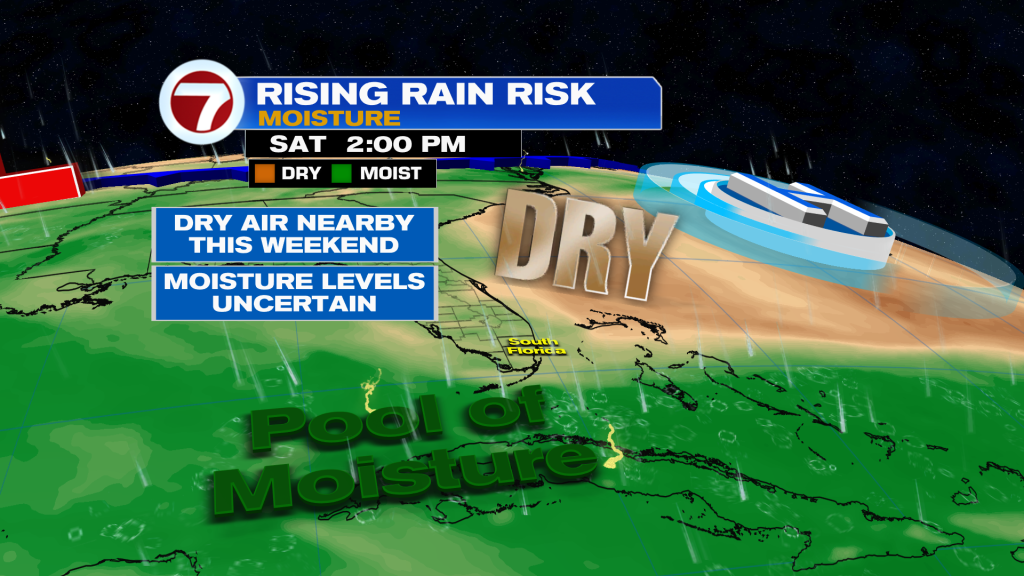 The showers and storms will remain scattered across the area on Monday with the upper low nearby along with a lessening breeze. Then for the midweek time period next week, the winds are expected to switch to more of a southwesterly direction, meaning hotter temperatures with highs in the upper 80s to low 90s along with the chance for an afternoon thunderstorm.