The windy pattern will persist for a few more days.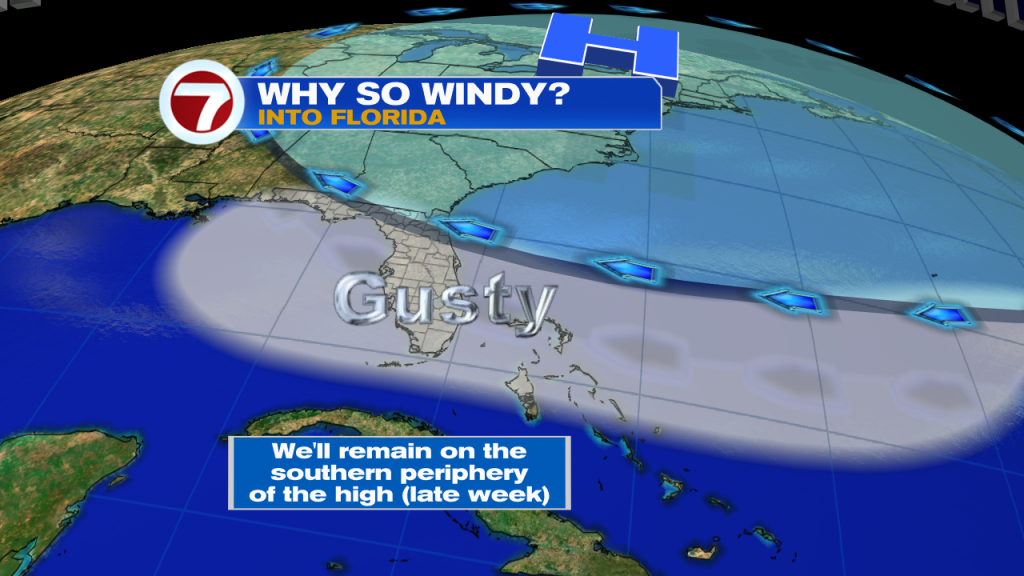 High pressure sitting along the East Coast will continue to push wind our way and bring with it a few showers from time to time.
Strong Winds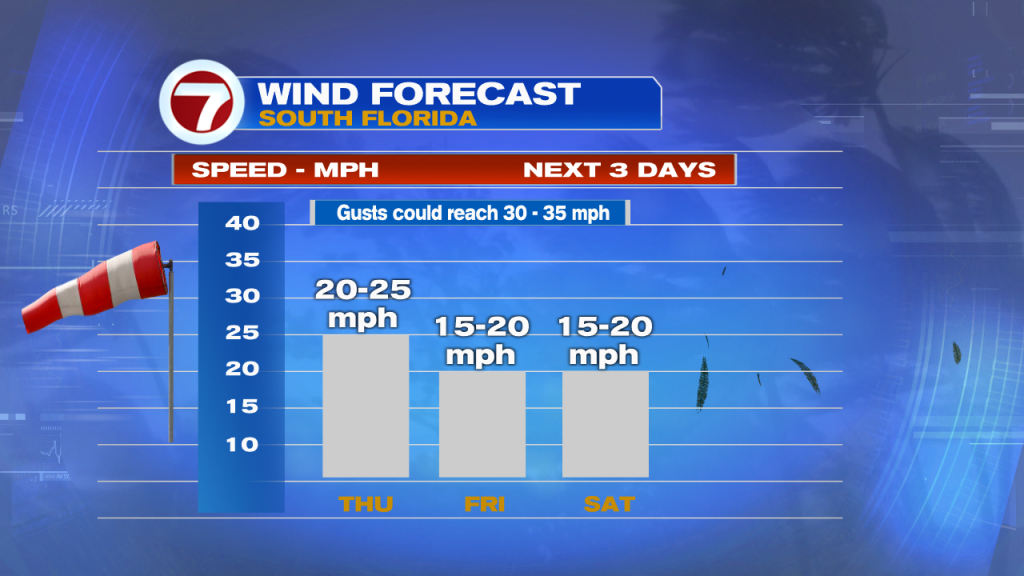 A Wind Advisory is in place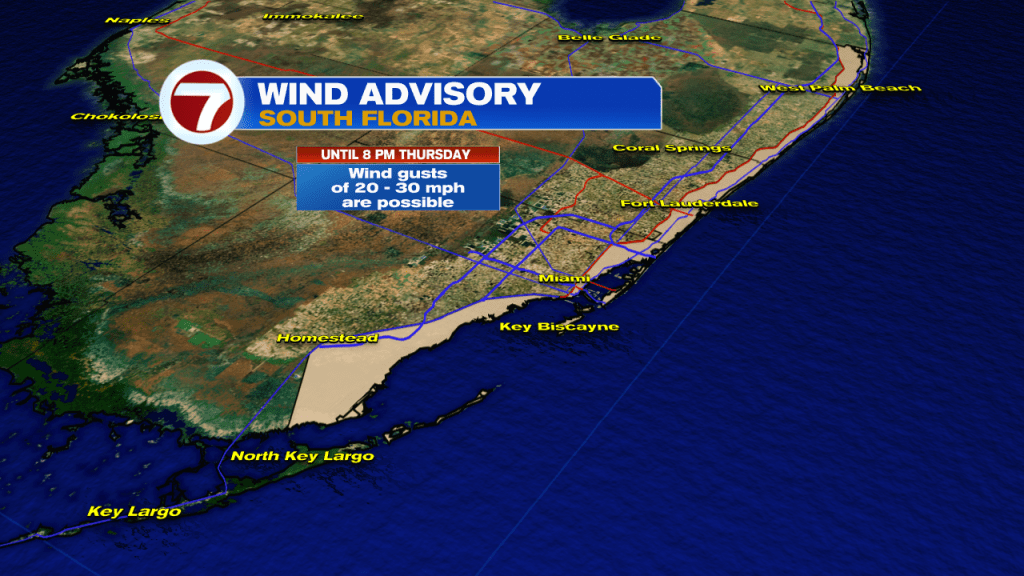 Wind gusts of 20 – 30 mph are possible from the Beaches west to I-95 and US1 in Southern Miami-Dade. These are capable of toppling over small weak trees.
Rough Beach & Boating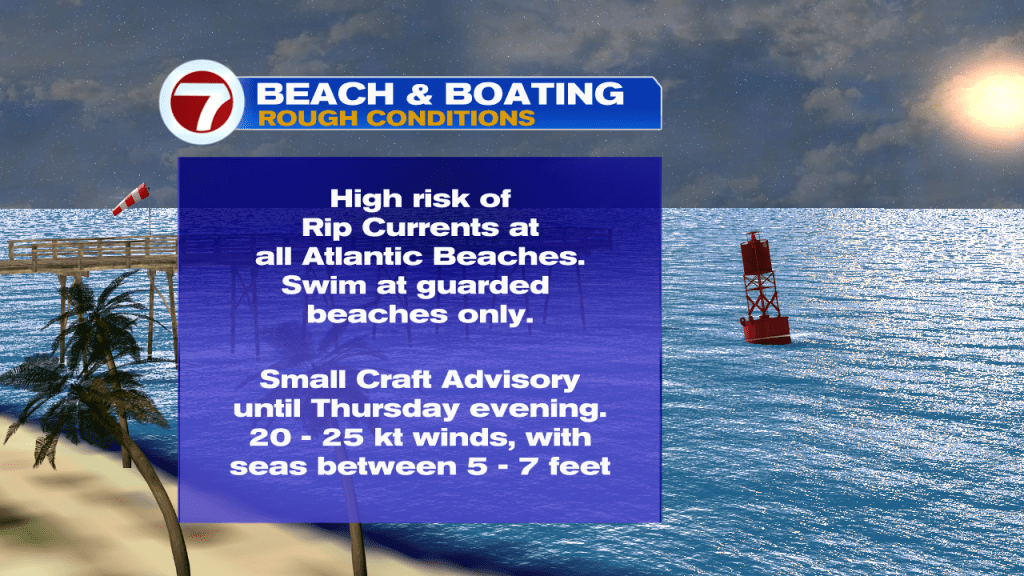 The strong winds will make conditions at the beach extremely poor with a threat for rip currents. Swim at guarded beaches only.
Tropical Action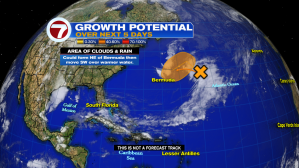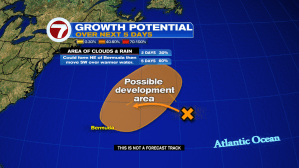 The National Hurricane Center is following an area of disturbed weather in the Wester Atlantic. This is what they are saying:
A large area of clouds and rain is sitting several hundred miles East of Bermuda.  NHC thinks that as it moves west into the area highlighted orange, it could organize into a Non-Tropical Low pressure system. This means it may look like a regular storm, but instead of a warm center, it will have a cold one. The chances for this happening stand at 30% over the next two days and 60% over five days.  If it develops, it will be called "Ana".  Eventually, it will move away into the cold waters of the Northern Atlantic. We'll keep you posted.
Phil