A rather persistent weather pattern remains in place as the overall nice stretch of weather continues.
This is courtesy of high pressure in place across the southwestern Atlantic Ocean, extending its dominance into Florida and therefore allowing for generally quiet conditions.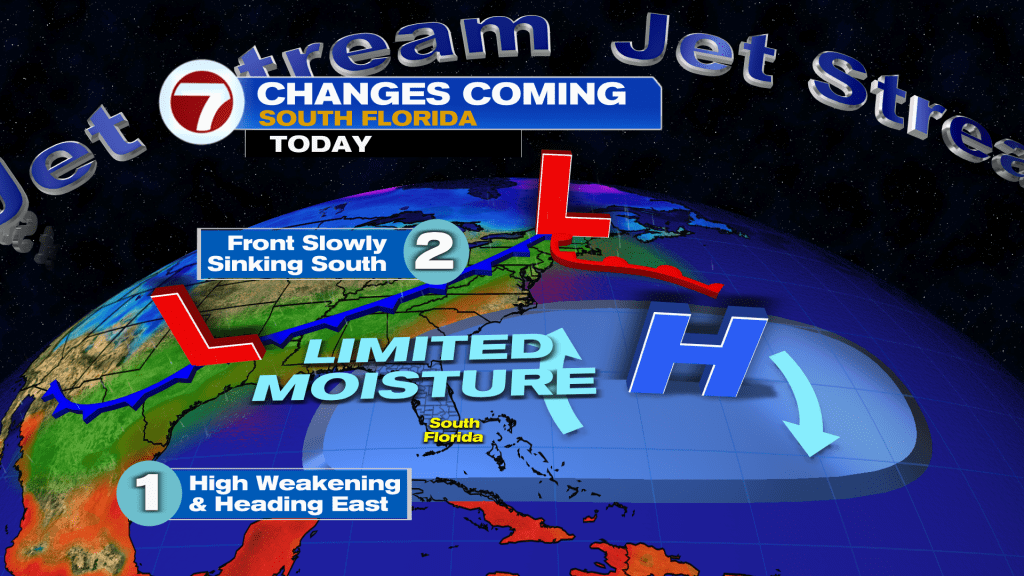 Given an easterly wind, which will be breezy at times along the coast today, there are some pockets of moisture sitting offshore, which could head onshore throughout our Thursday.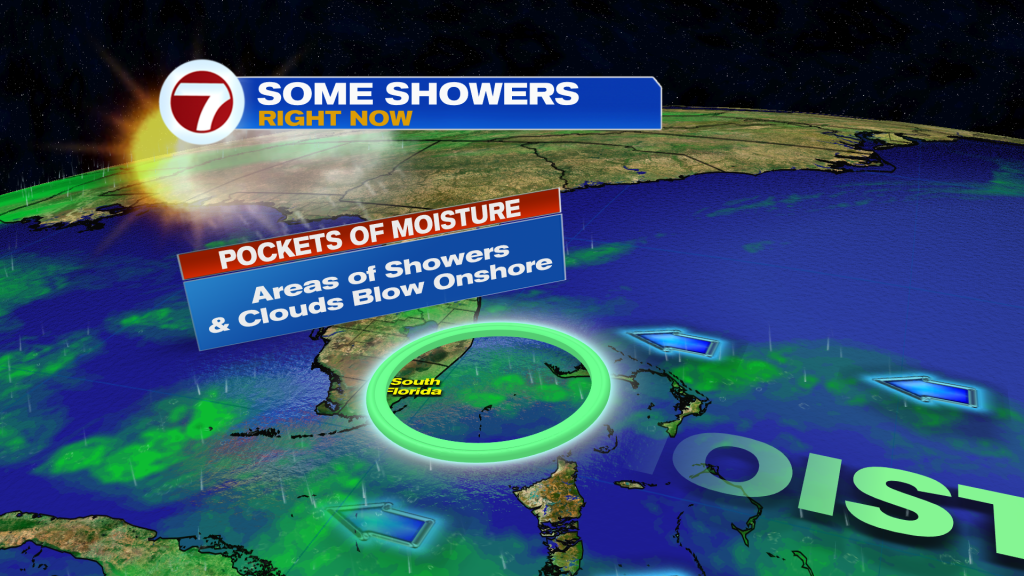 Therefore, a few showers will be possible, especially this morning and early afternoon, depending on how these areas of moisture evolve. Otherwise, expect times of sun and clouds with above average highs in the mid to upper 80s.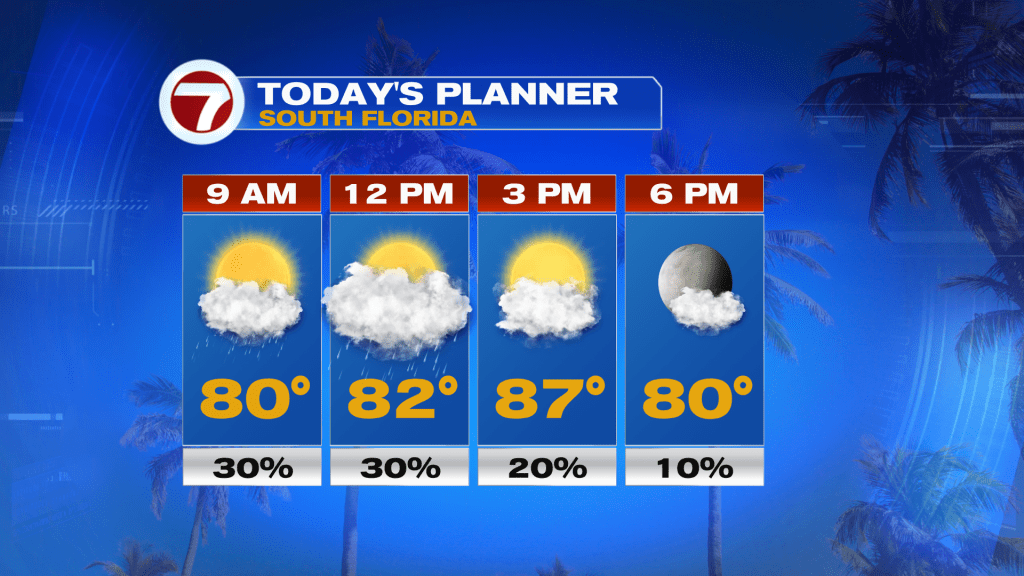 These highs today and through this weekend will be 3-6F above average for this time of the year.
That means near-record high temperatures are expected. Thankfully, record heat in November is not as brutal or extreme as record heat in the summer months!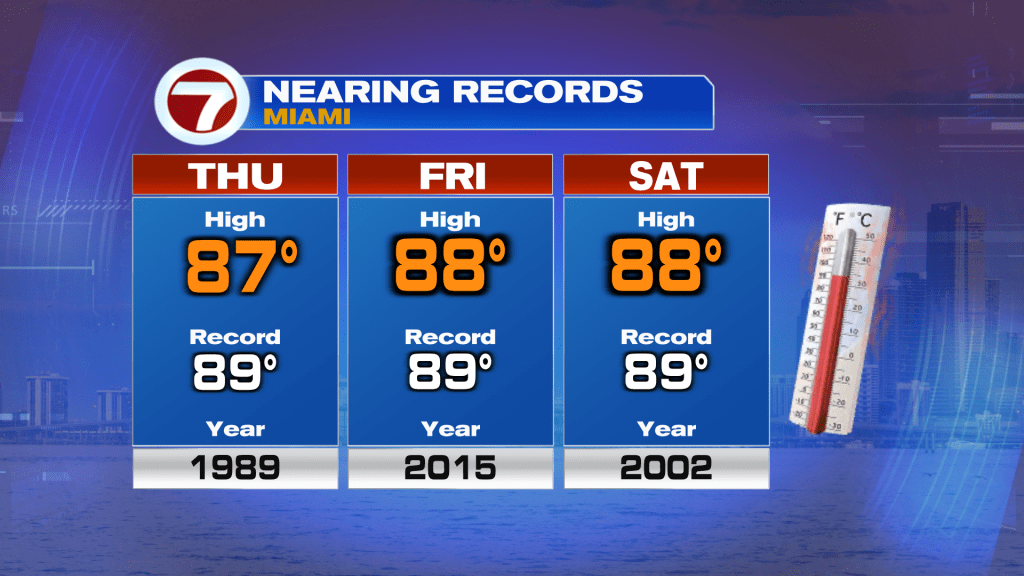 Friday will be a fairly similar story as today with the chance for a morning shower, then bright and dry conditions for the afternoon.
The dominant area of high pressure will start to weaken this weekend as a weakening, slow-moving front continues to gradually sink south toward Florida. Thankfully, this front will remain far enough to the north to not affect South Florida over the Veterans Day holiday weekend.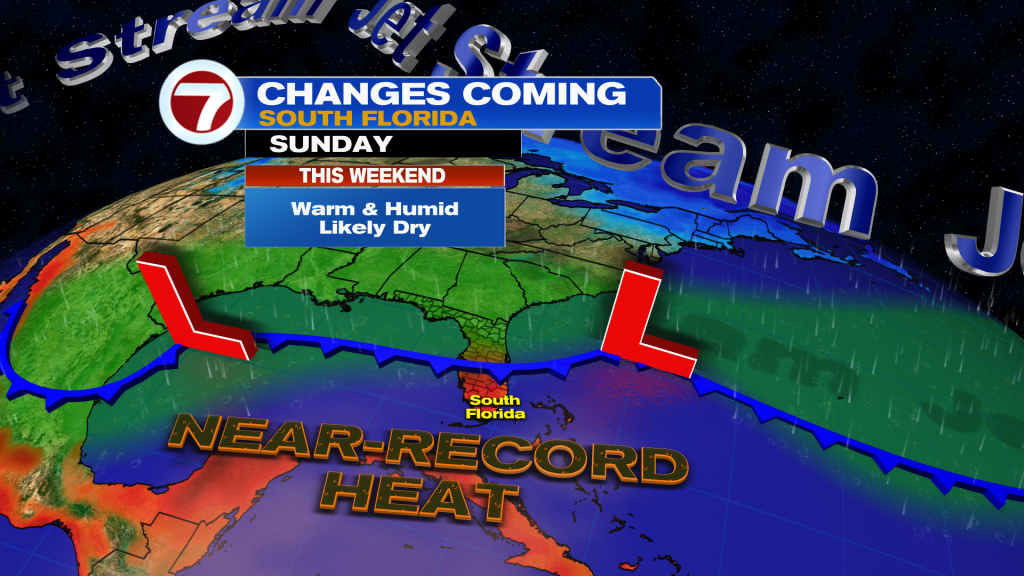 That means warm and humid conditions with mostly sunny skies are forecast for both Saturday and Sunday.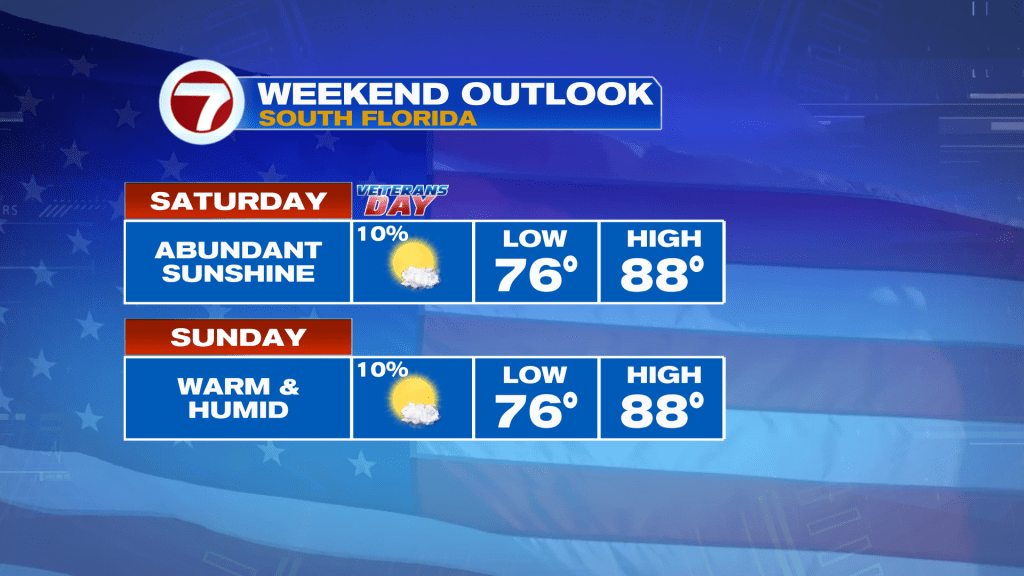 This front will then start to influence our weather early to mid next week as it continues to slowly trek south. There remains some uncertainty to the timing of when this front arrives, how far south it progresses and how much moisture will be associated with it.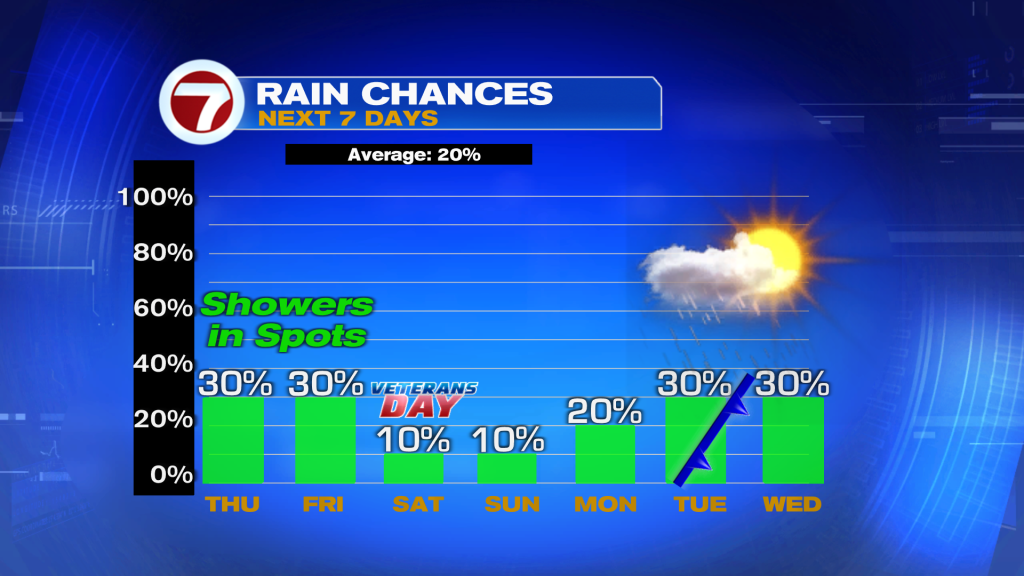 At this time, at least a few showers are possible by Tuesday or Wednesday along with a return to the windy conditions and a drop in high temperatures to closer-than-normal levels.