The weekend does bring some changes to our area. A front is expected to move through South Florida early Saturday, ushering in drier and slightly cooler air behind it. So while many may wake up cloudy on Saturday, our skies will continue to clear as we head into the afternoon leaving for a nice Saturday afternoon across our area. Slightly cooler air finally arrives on Sunday with many areas waking up in the lower 60s and possibly remaining in the upper 70s during the afternoon on Sunday. We could even see some of our inland suburbs drop into the upper 50s on Sunday morning.  The nice conditions behind the front look to stick around into the start of the work week. Low humidity, comfortable temperatures and a nice Northeast breeze will remain in our area during this time.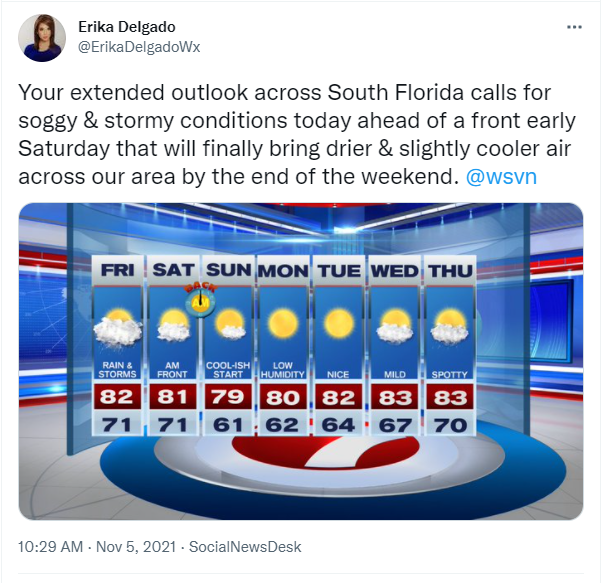 Have a great weekend!
Erika Delgado – Meteorologist
WSVN Channel 7 News
Copyright 2021 Sunbeam Television Corp. All rights reserved. This material may not be published, broadcast, rewritten or redistributed.