We remain under the influence of a tropical wave this weekend, which brought some storms to the Florida Keys Saturday and during the overnight. Now this Sunday, the tropical wave will be located to our west, which means we should be on the moist side of the wave. This is the first of a series of tropical waves which could have an effect on our weather pattern over the next week in South Florida.
This Sunday, expect a mix of sun and clouds with possible scattered afternoon showers and storms. Highs will remain hot into the low to mid 90s, which is a few degrees above normal.
A Heat Advisory will go into effect again today from 10AM through 7PM for Miami-Dade and Broward Counties for heat indicies up to 109F. There is no advisory posted for the Florida Keys.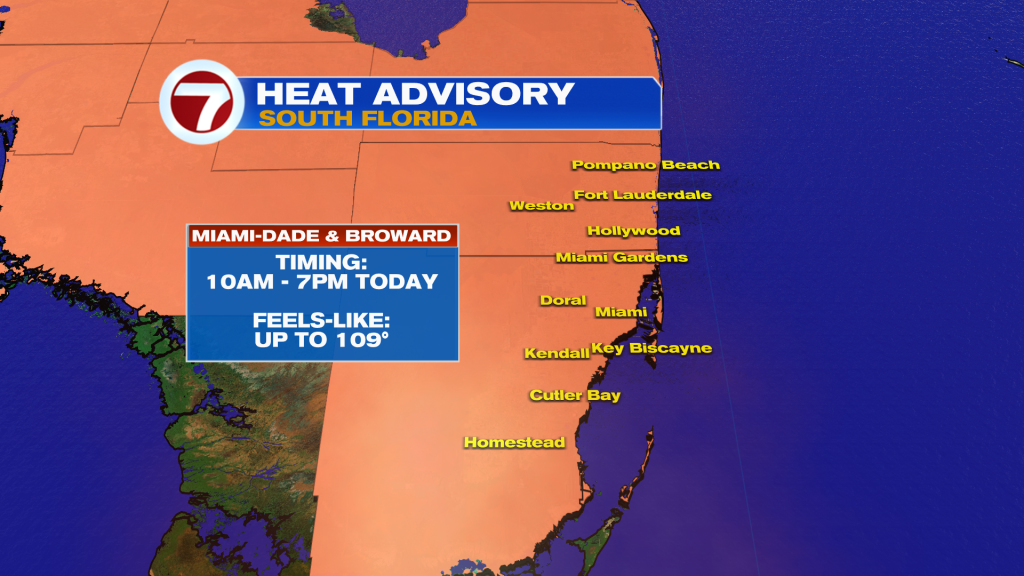 For Monday, we'll be in between tropical waves with a thin sliver of drier air forecast to sweep across the eastern coast of South Florida and into the Keys. This should keep most — if not all — of the afternoon showers and storms west of the metro.
That will begin to change on Tuesday, however, and especially on Wednesday and Thursday as another tropical wave approaches from the east while a front reaches northern Florida from the north. These two features should help to squeeze out the tropical moisture available in the atmosphere, leading to scattered to numerous storms across the area.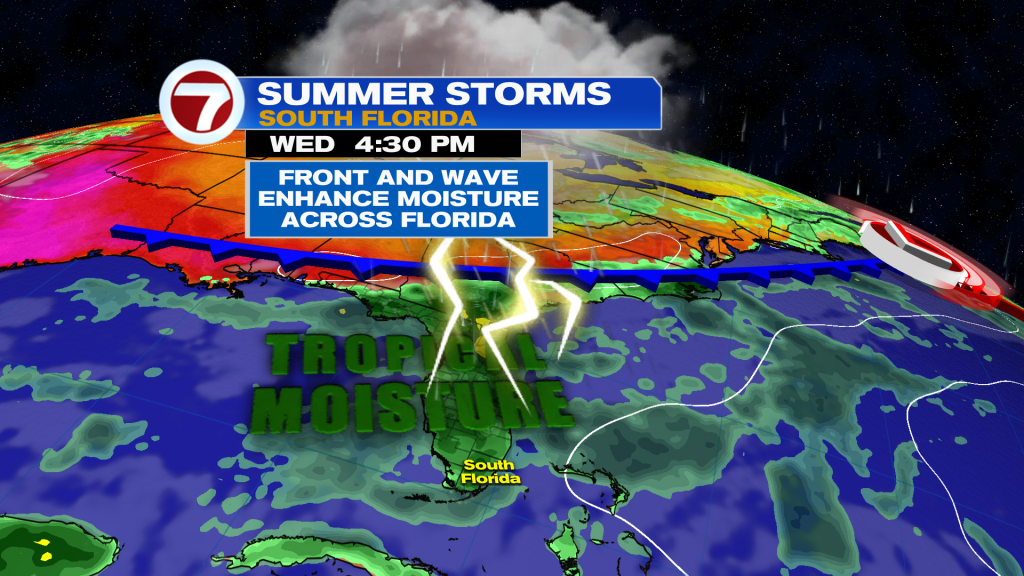 Then by next weekend, another tropical wave could approach, again keeping rain chances elevated, generally in the 50-60% range.