A cold front has cleared through South Florida early this Sunday morning and we are now beginning to feel the effects from it. Cooling behind this front will commence slowly and the true cooler air won't be felt until tonight as high pressure builds in from the Gulf and the wind veers more out of the north by tomorrow morning.
For our Super Bowl Sunday today in South Florida, we will be scoring big with our forecast. Clouds will break up and clear out throughout today with dry conditions. High temperatures will be seasonable into the mid to upper 70s. It will become breezy, however, with sustained winds out of the west up to 15-25 mph and gusts up to 35 mph. These higher winds have prompted the National Weather Service to issue a Small Craft Advisory for today across all of our local waters.
If you do plan on watching the Super Bowl, the weather will be quite nice to watch outside. Temperatures at kickoff in South Florida will be in the low 70s under mostly clear skies but temperatures will continue to drop throughout the game, nearing the 50s across the mainland by the end. With the busy breeze, it will feel slightly cooler so it wouldn't be a bad idea to bring a jacket with you.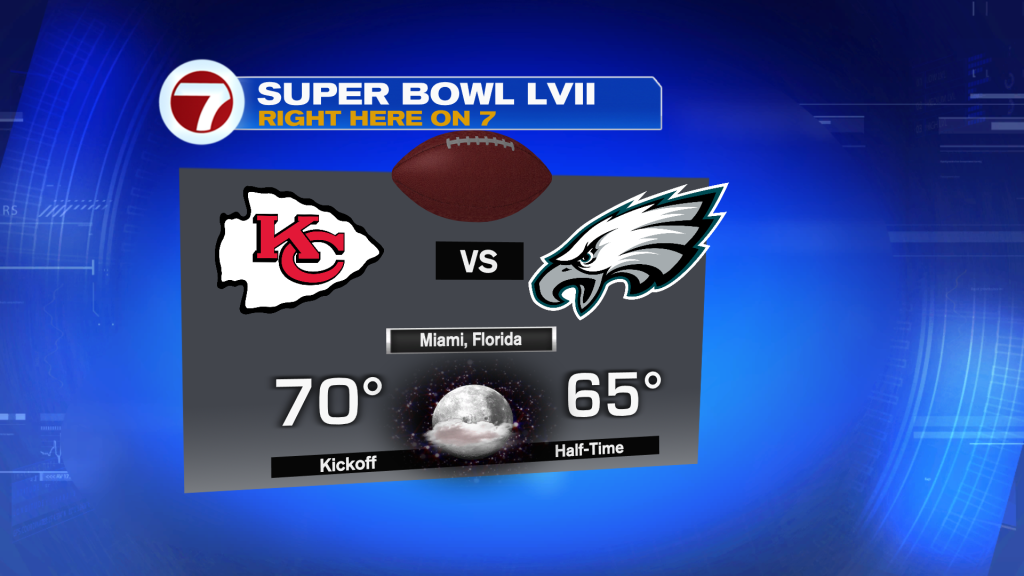 That will give way to a cool Monday and Tuesday mornings with lows forecast to be in the 50s across mainland South Florida and in the 60s across most of the Florida Keys, which is below average. By Tuesday morning, winds will be lighter so it may not feel as cool as on Monday. Through the early week time period, high pressure will be in control of our pattern, providing sunny, dry and seasonable conditions.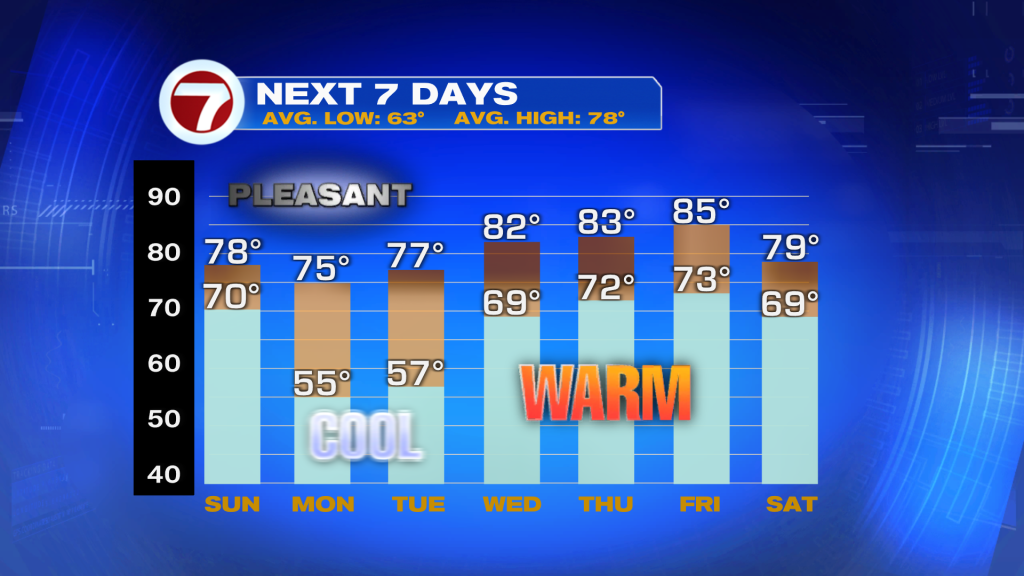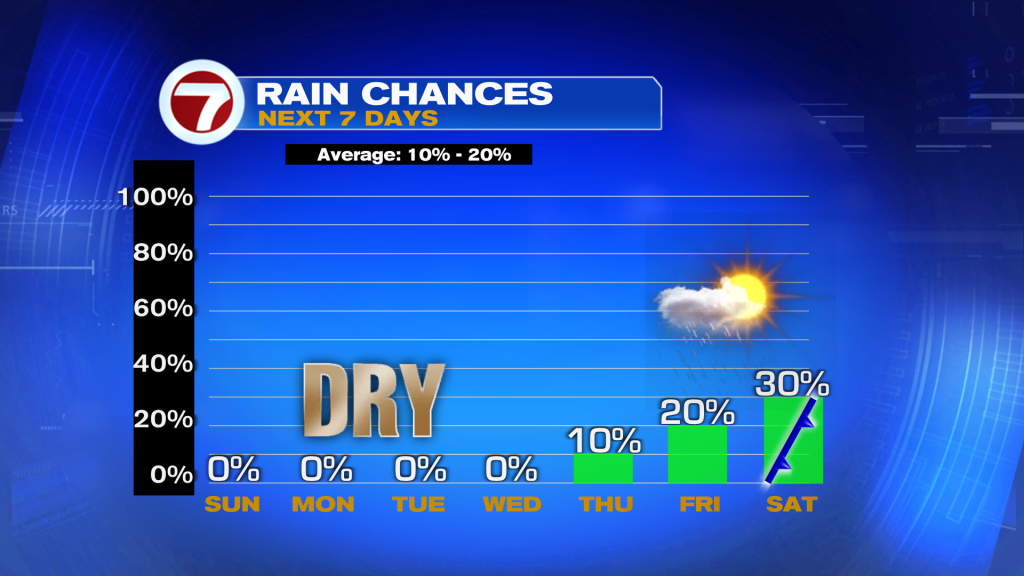 Then beginning on Wednesday, the high will move over the Atlantic, leading to the return of warmer temperatures with highs back in the 80s. It will continue to warm up through Friday until a front possibly arrives next weekend with a slight drop in temperatures and a few showers.