A front is reaching South Florida this morning, leading to milder temperatures and an increased chance for rain later today and especially into tonight.
Sunday will not be a washout but rain chances will gradually increase throughout the day. If you have any outdoor plans, your best bet will be to have them this morning because most areas will likely be dry under partly to mostly cloudy skies. Around midday, temperatures should peak into the upper 70s to low 80s which is about normal for this time of the year. Throughout the afternoon, we'll begin to see showers and even isolated thunderstorms develop and move in from the south. Therefore, showers should begin in the Keys first, then reaching Broward by the evening or post-sunset hours. The rain won't be widespread so rain chances peak at a 50% chance by the evening.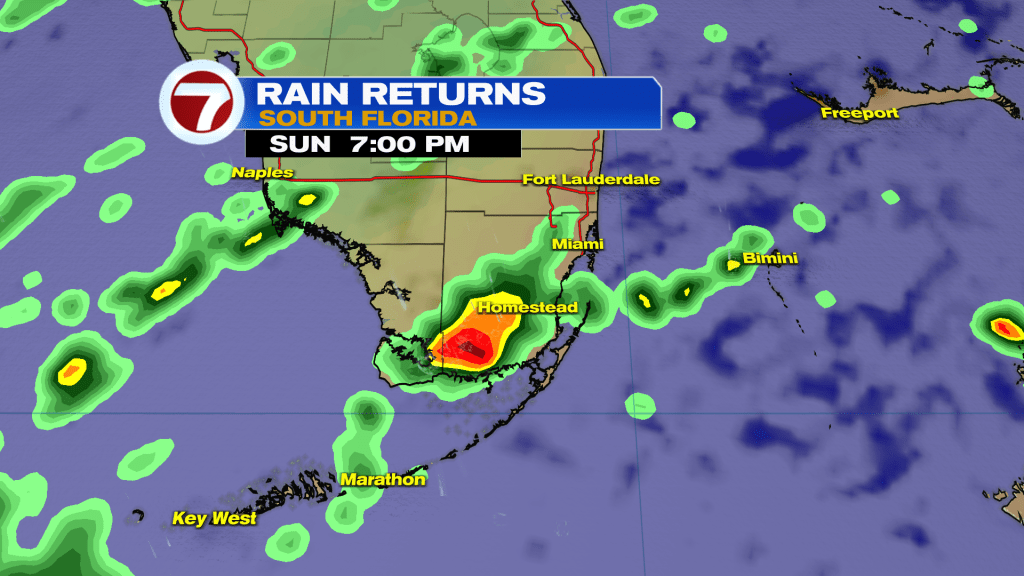 The rain does become more widespread overnight tonight, however, with rain likely likely all across South Florida. A light to moderate rain is forecast throughout much of tonight as the front works offshore and an area of low pressure develops near the Bahamas. Rainfall totals through Monday will not be too significant in spots, with widespread totals less than half an inch.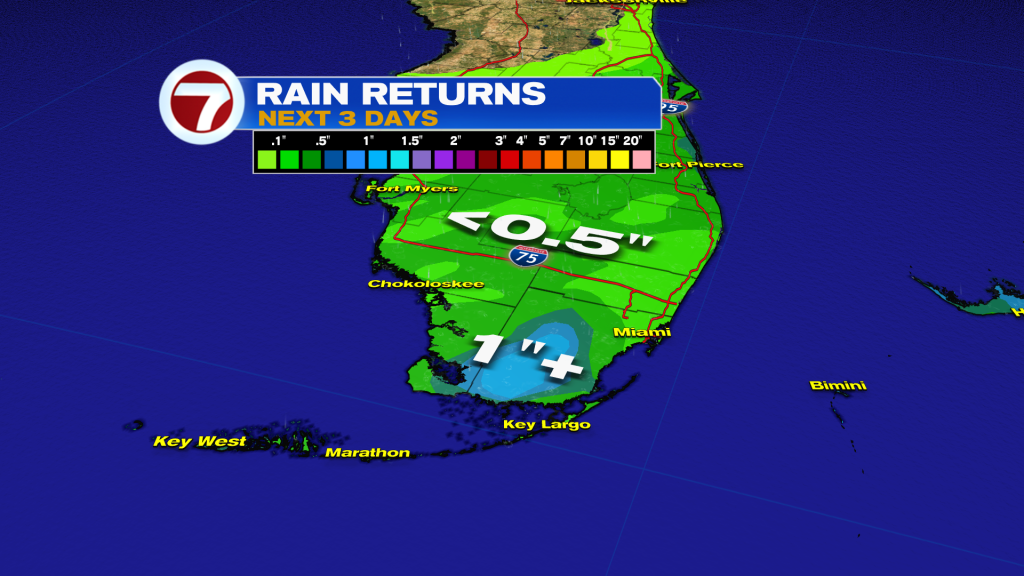 The other feature of tonight will be the cooler temperatures with lows dropping down into the 60s across all of South Florida and even some pockets of upper 50s will be possible across inland areas Monday morning thanks to a northerly wind flow.
By Monday, rain showers will continue but will clear out from west to east throughout the morning and early afternoon hours. Otherwise clouds will dominate most of the day, holding highs below average into the mid to upper 70s.
The remainder of the week will be mostly dry and rather breezy, especially along the coast. Highs will be warmer but not too far off from average in the low to mid 80s with times of sun and clouds and the occasional spotty shower.