As we "wave goodbye" to our weekend tropical wave, we'll find gradually improving weather conditions. Some Saharan dust will be around with quick-moving showers due to a distant area of high pressure. Unfortunately this stronger onshore breeze means not ideal swimming or boating conditions.
Today in the Tropics: Watching 5 areas. Out of the 5, we are tracking 3: Franklin, Gert and Emily.
Tropical Storm Emily and Gert will be short-lived system with no threat to land areas.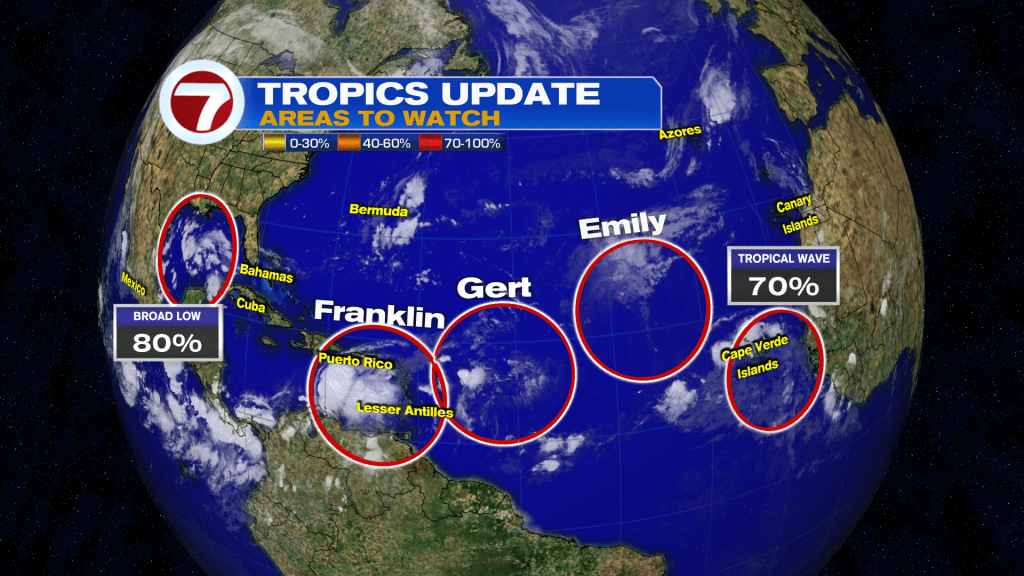 Franklin is forecast to approach the Southern coast of the Dominican Republic and Haiti late Tuesday. Heavy rainfall to impact these areas and Puerto Rico during the next few days. It could become the seasons 2nd hurricane once it moves into the Atlantic.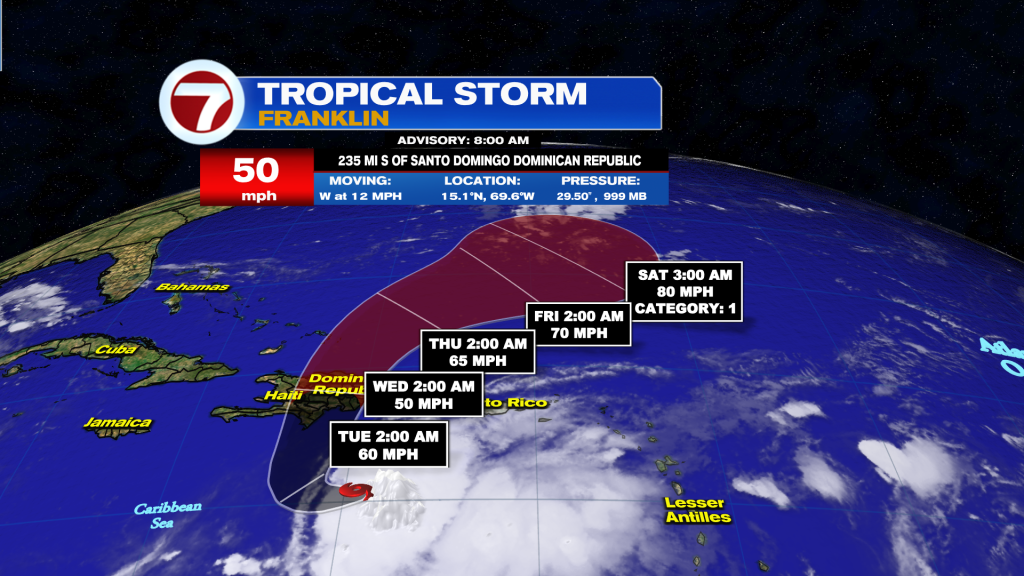 Broad low pressure in the Central Gulf of Mexico has a high chance to form during the next 48 hours as it heads toward Texas on Tuesday. Advisories may be necessary for a portion of Texas and Northeastern Mexico today.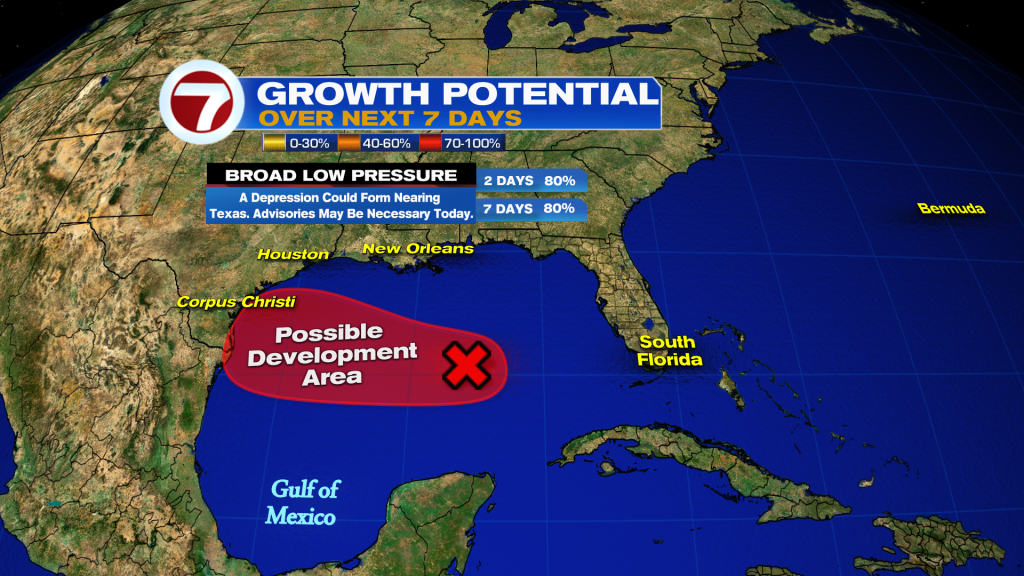 Keep it tuned to your Storm Station, 7 News!
Vivian Gonzalez
Meteorologist, AMS Certified
WSVN Channel 7