A typical Summer-like pattern is underway for South Florida this Sunday with a couple passing showers on the breeze. By the afternoon, temperatures quickly warm up into the upper 80's to low 90's with the sea breeze developing isolated storms favoring inland areas. Some of the leftover activity could drift early evening into Metro portions of Miami-Dade county. Overnight, there is a slight chance of seeing a few showers around the Florida Keys.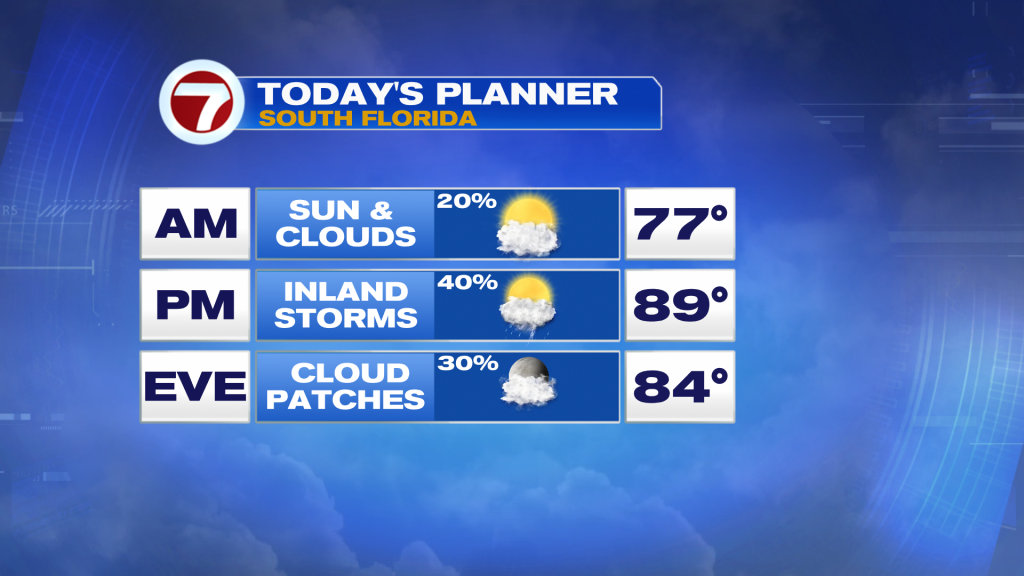 By Tuesday, deeper moisture moves into the state of Florida and gets trapped by a stalled front making conditions ripe for rain. The deeper moisture is located North of the Dominican Republic and Haiti and stretches into the Southern Bahamas including the Turks and Caicos Islands. It is associated with a disturbance high up in the sky. Therefore, look for it be wet at times from Tuesday through Friday.
The National Hurricane Center started to keep a close eye on that area of disturbed weather producing scattered showers and storms early Sunday. They are giving it a low chance to form during the next 7 days as it drifts North-Northeast in the Atlantic ocean.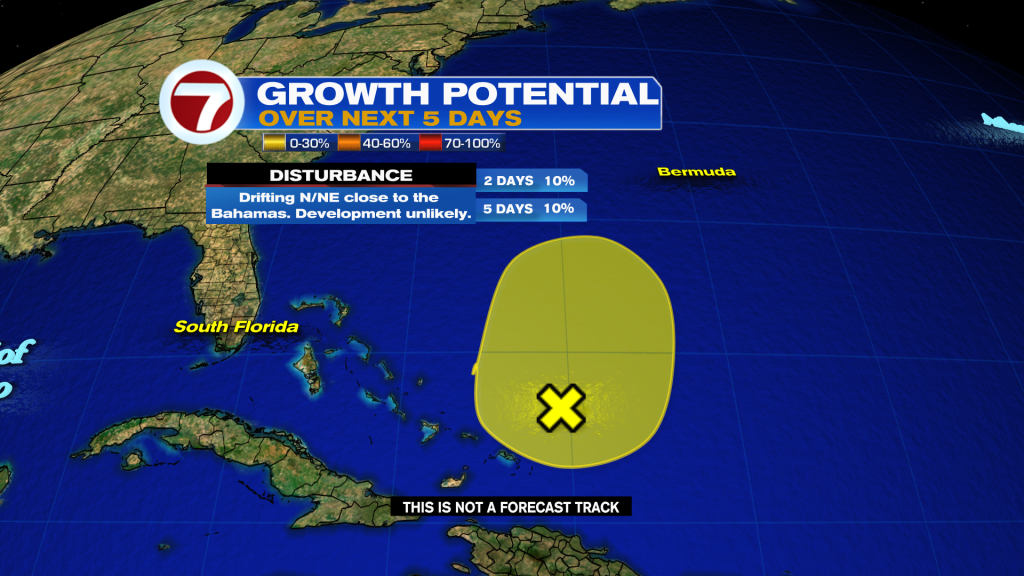 Have a wonderful new week South Florida and remember to stay weather aware with your Storm Station!
Vivian Gonzalez
Meteorologist, AMS Certified
WSVN Channel 7