Happy Thursday, South Florida!
Hopefully everyone has been enjoying the start of Spring so far! Steamy temperatures, dry days and breezy conditions pretty much sums up South Florida weather this entire work week. A distant high-pressure system, together with dry air have left South Florida enjoying beautiful blue skies and rain free days. Today was no different as we enjoyed a nice easterly breeze with only a few spotty showers pushing through our area. But the weather pattern will begin to change shortly leaving these quiet spring days a thing of the past.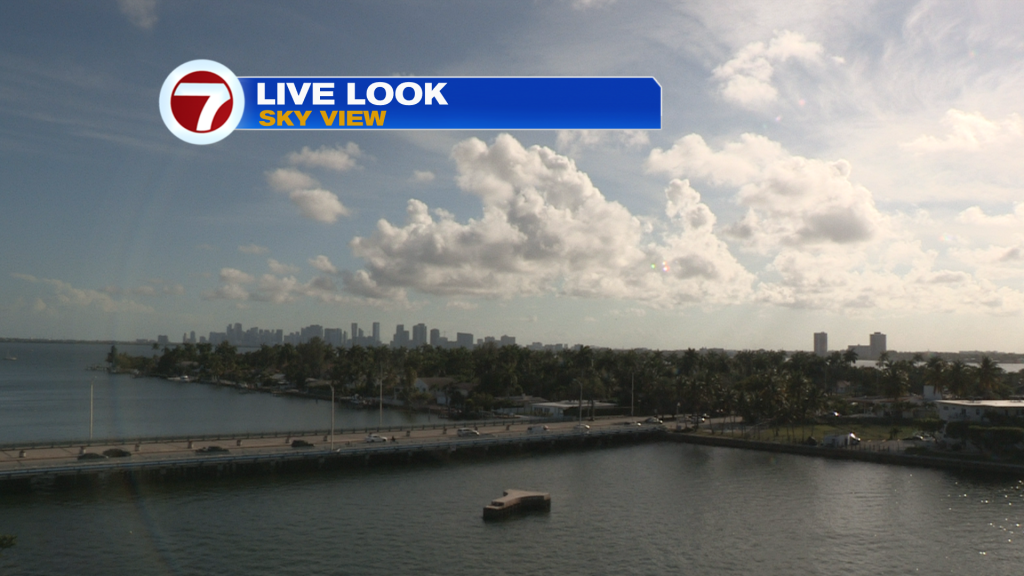 Conditions tonight across South Florida will remain quiet and warm just as they have been in previous days. High pressure over the Atlantic will continue to break down and will allow for a weak front to move closer to Florida in the days to come. But still with dry air in place, Friday across South Florida should remain just as quiet as in previous days.  This will leave South Florida enjoying one more dry day before changes take place.  Afternoon high temperatures will reach into the mid to upper 80s once again under breezy conditions at times. And apart from a spotty shower or two our rain chances should once again remain low over South Florida on Friday. It's for the weekend where things begin to change some.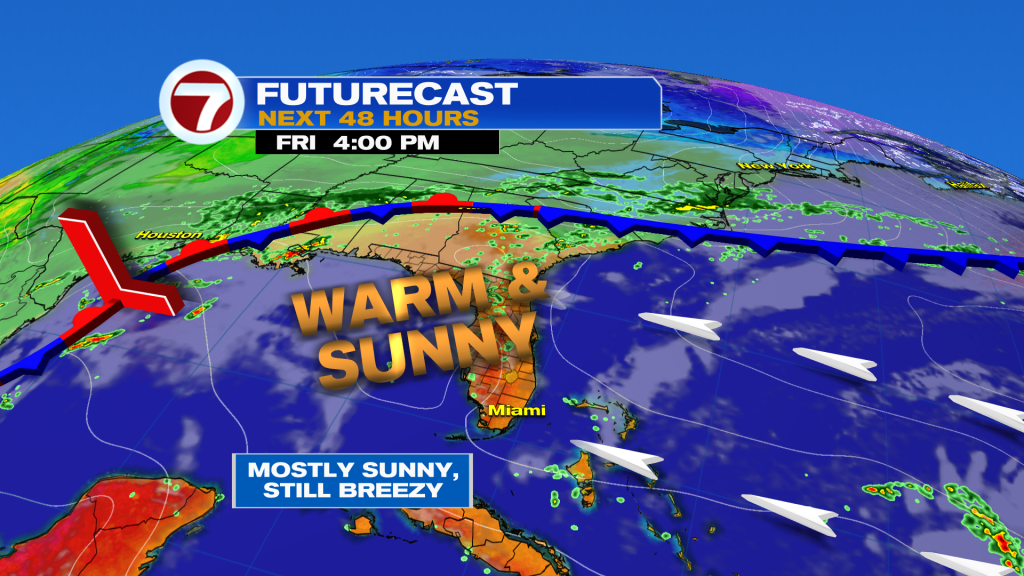 Speaking of the weekend, let's talk about the changes that will be underway. As it stands, Saturday seems to be the better of the two weekend days as only isolated showers will remain in the forecast. But as we work our way into the latter part of the weekend, a weak front will be drifting south across our state while moisture levels increase over South Florida. This means that not only will we see a much better chance for scattered showers on Easter Sunday but the possibility of a few isolated thunderstorms will also be present for the holiday. Something worth mentioning is that while not everyone will see rain on Sunday, those that do could see a whole lot of it.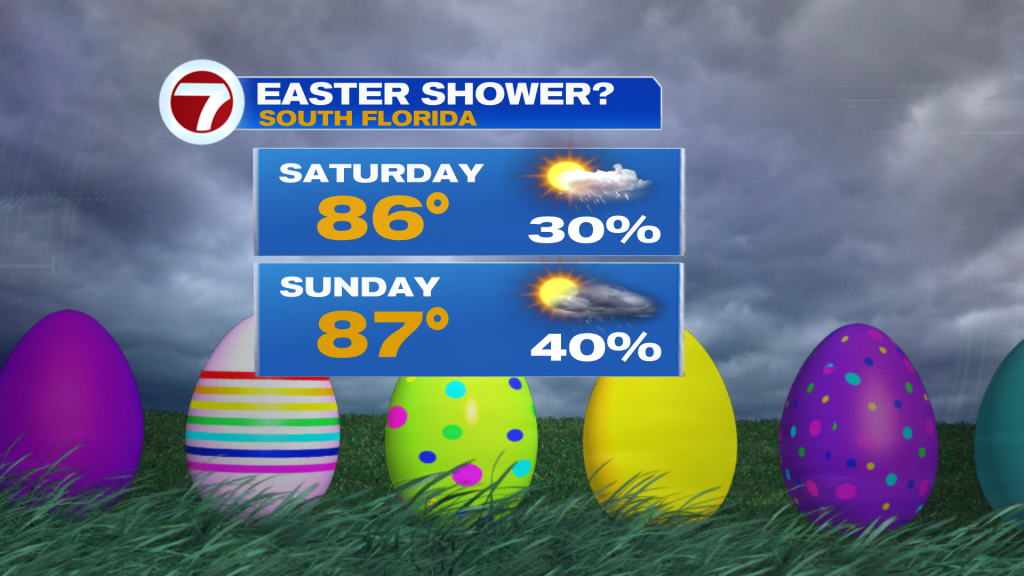 Looking ahead, the unsettled weather pattern will stick around into early next week as an area of low pressure develops nearby.  The weak front mentioned above will remain stalled while a disturbance in the Caribbean funnels in moisture towards South Florida. The front will help trap that moisture over our area.  This will not only keep rain chances on the higher end but will also enhance storm activity across South Florida. Unfortunately, this wetter weather pattern may stick around through a good chunk of next week, which could lead to a flood concern across South Florida. There is still lots of uncertainty on exactly how much rain South Florida can expect but one thing is for sure.  The potential for a few soggy and stormy days remains in place through next week.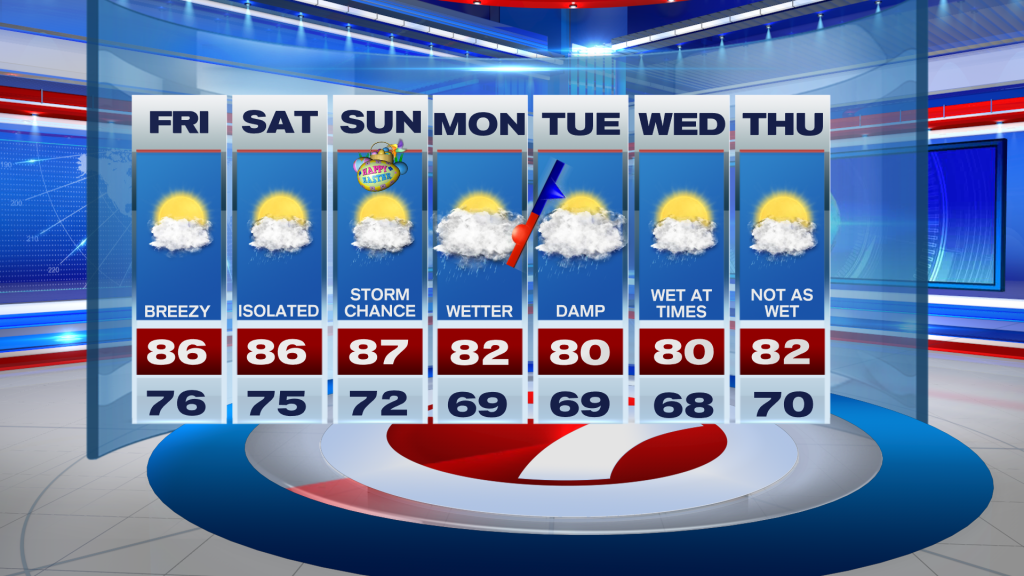 Have a great rest of your week!
Erika Delgado
Meteorologist
WSVN Channel 7 News
Copyright 2023 Sunbeam Television Corp. All rights reserved. This material may not be published, broadcast, rewritten or redistributed.