We have finally reached the weekend and the weather will be much better than it was earlier this week.
Saturday will still be a transition day with leftover moisture in place. Expect patches of fog and mostly cloudy skies through much of the morning. Then that will give way to a blend of sun and clouds for the afternoon along with a nice, warm breeze.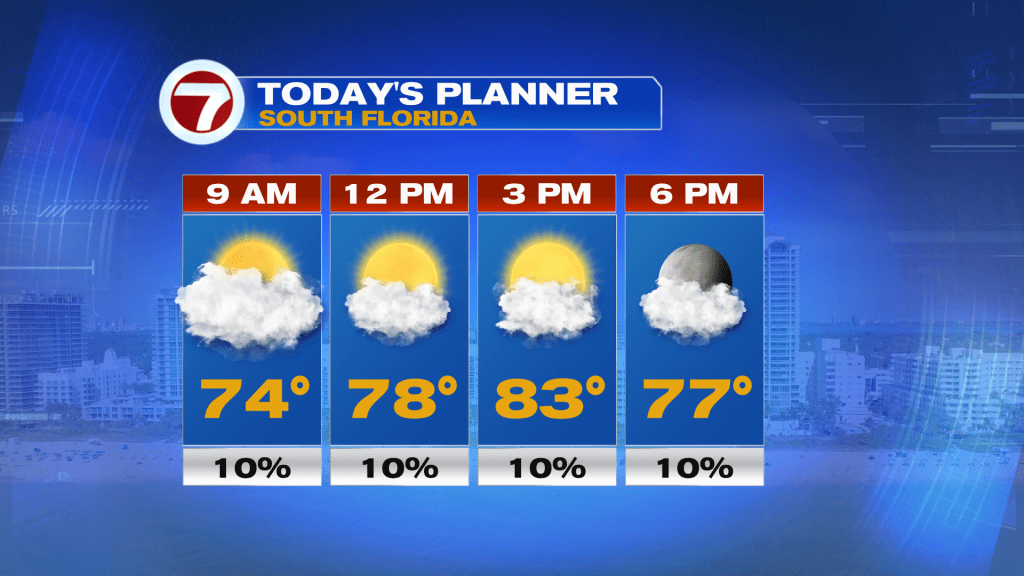 A weak front will cross through overnight, clearing much of the clouds out and leaving us with a very nice Sunday, featuring mostly sunny skies and comfortable humidity levels. Highs will be a touch warmer than average in the low to mid 80s.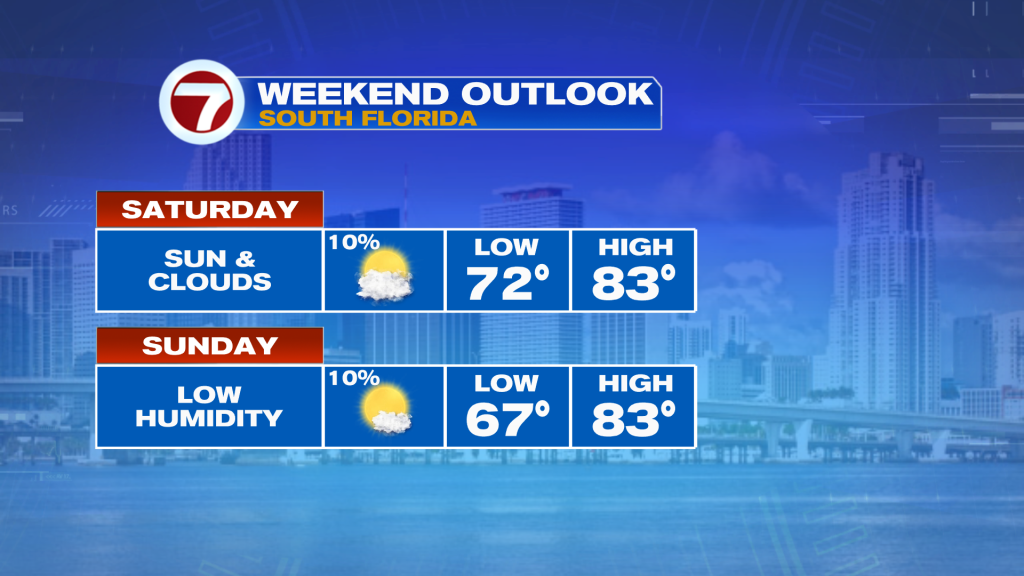 Through the weekend, winds will generally stream out from the north, preventing temperatures from turning too warm. It will also drive lows down to the mid to upper 60s across much of South Florida for Sunday morning.
That will change by early next week, however, as winds veer more off the water along with a beach breeze in place. A spotty shower could move onshore, otherwise the dry pattern will persist through at least Wednesday with mostly sunny skies.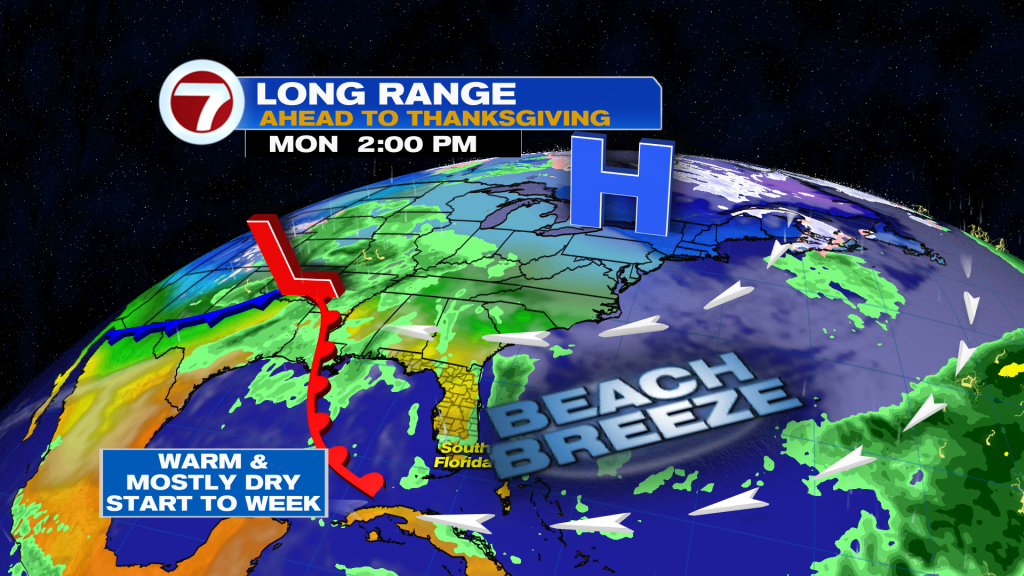 Highs will hover in the mid 80s with lows back in the 70s at most locations during this period.
By Thanksgiving, a front could reach South Florida but there are disagreements among the model guidance how far south it will progress. At this time, we are expecting a mix of sun and clouds with a stray shower and near-seasonable high temperatures.