Weather conditions today will be hot and humid with a Northerly wind flow to help highs soar into the low to mid 90's. Therefore, several records will be in jeopardy through Thursday.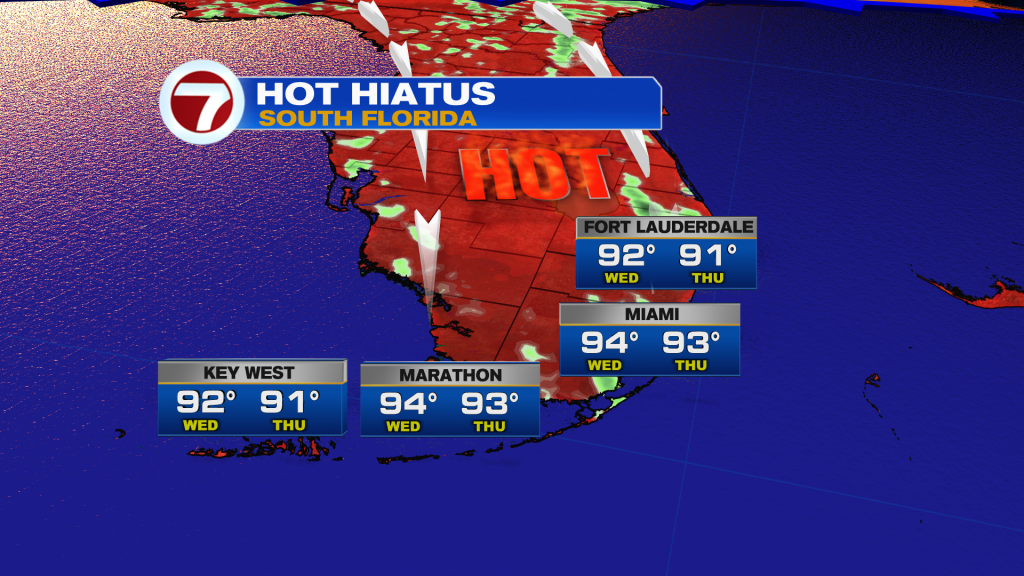 Models insist on a front stalling around North-Central Florida this weekend, increasing rain chances and dropping temperatures a little closer to normal.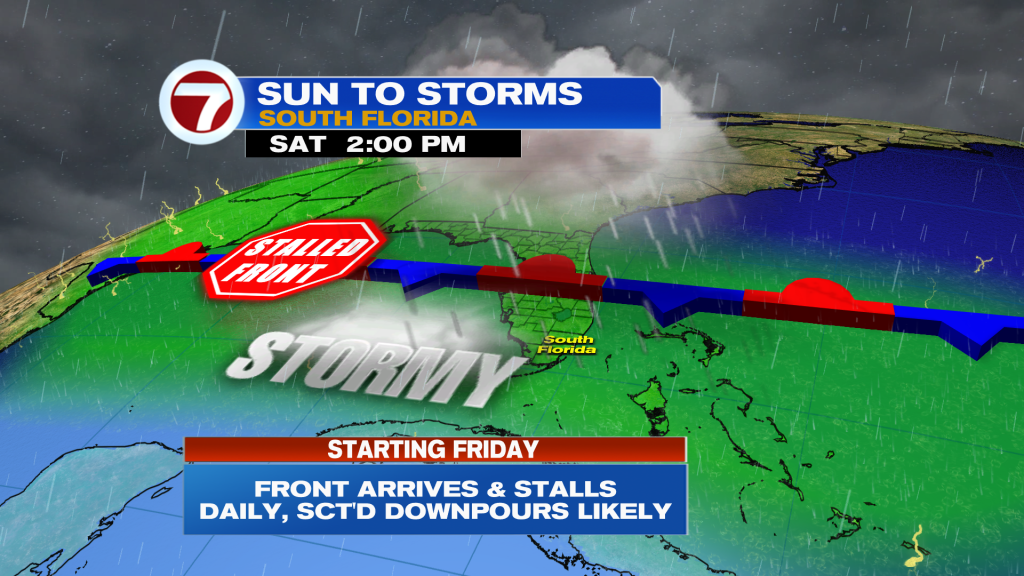 Lee remains a large and powerful hurricane that has now begun to make the much anticipated Northward turn.
Rain, strong winds and high surf will impact parts of Bermuda on Thursday.
Impacts from Eastern New England and Atlantic Canada are expected this weekend. Lee is forecast to produce wind, rain and coastal flooding. Already dangerous high surf and rip currents are being experienced along portions of the U.S. East Coast.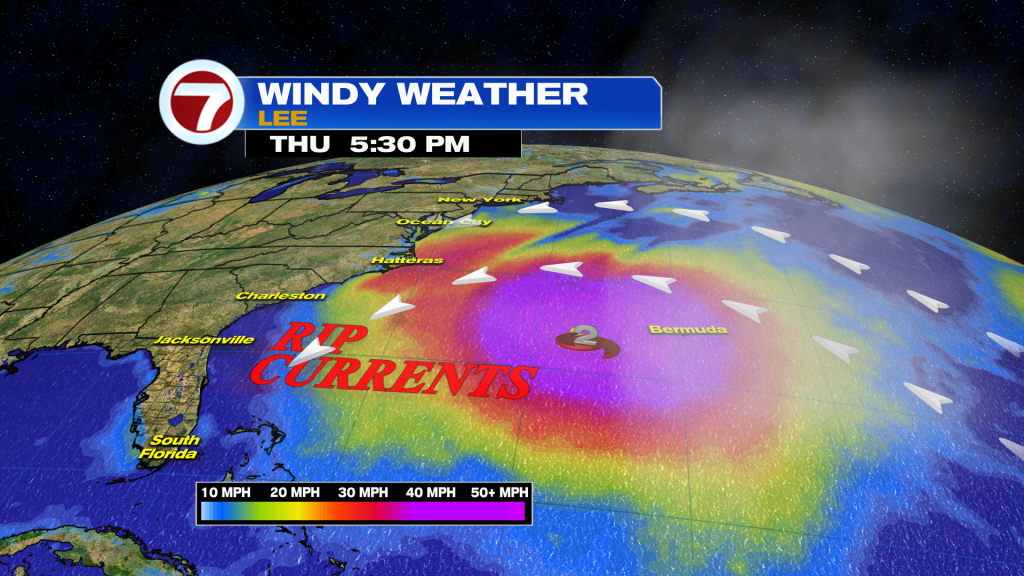 Hurricane Margot is forecast to loop around in the middle of the Atlantic Ocean until it gets a push to travel North over cooler waters. Weakening is expected into early next week.
Broad low pressure located several hundred miles to the West-Southwest of the Cape Verde Islands has a high chance in becoming a tropical depression by the weekend.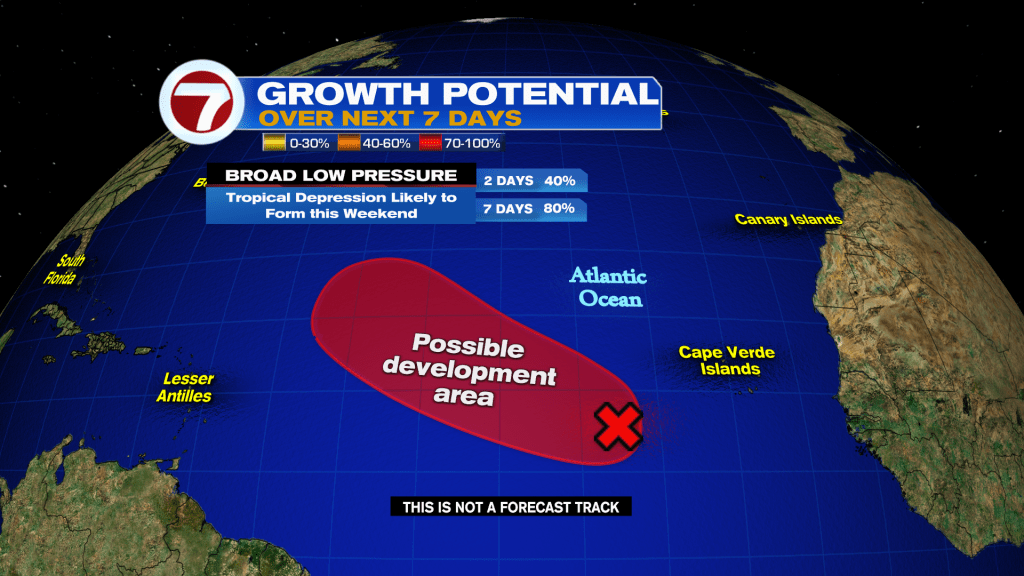 Have a wonderful day South Florida and make it a safe one!
Vivian Gonzalez
Meteorologist, AMS Certified
WSVN Channel 7