Upper low around Florida is keeping the air ripe for rain once again. Therefore, numerous showers and storms likely developing near the coast in the morning, followed by another round of strong showers and storms late afternoon and evening.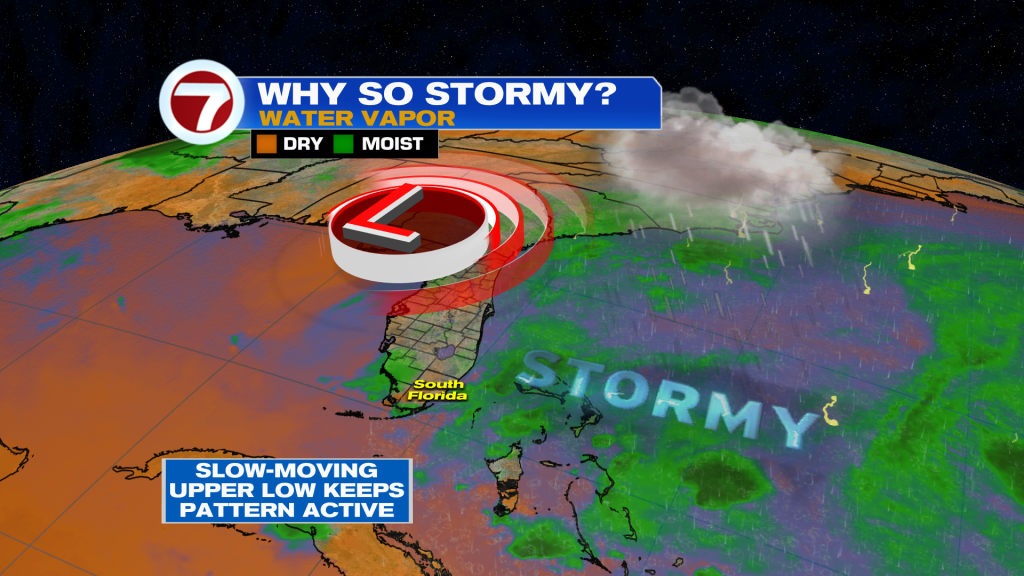 By the weekend, it will not be as wet due to drier air moving from the Gulf of Mexico as the upper low moves to the East and away. However, there is only a small chance of seeing isolated pop-up storms in the afternoon.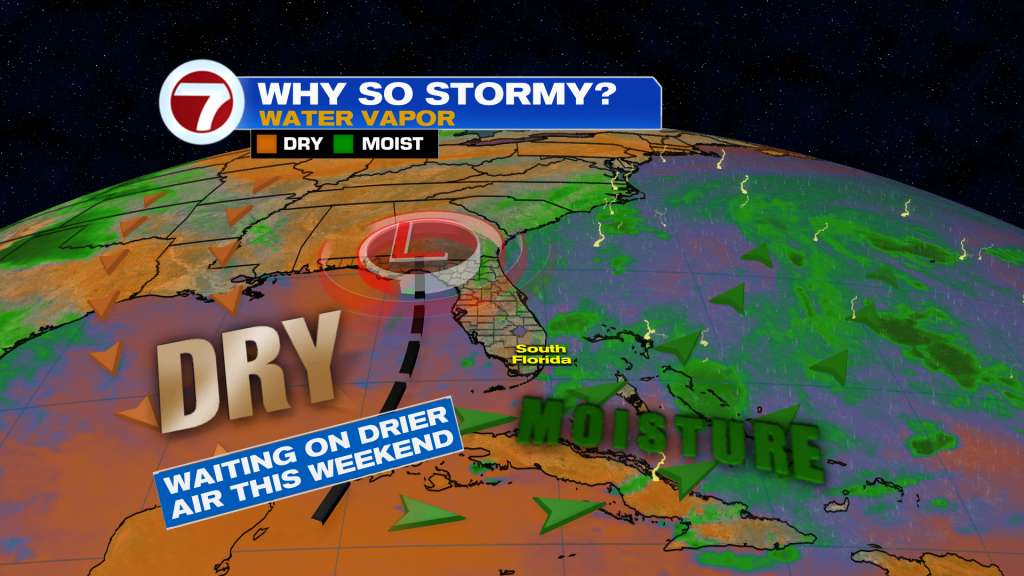 Your long weekend forecast is calling for plenty of dry time and only an average chance of seeing an isolated shower or storm in the afternoon. Temperatures will be Summer-like with highs around 90 through Memorial Day.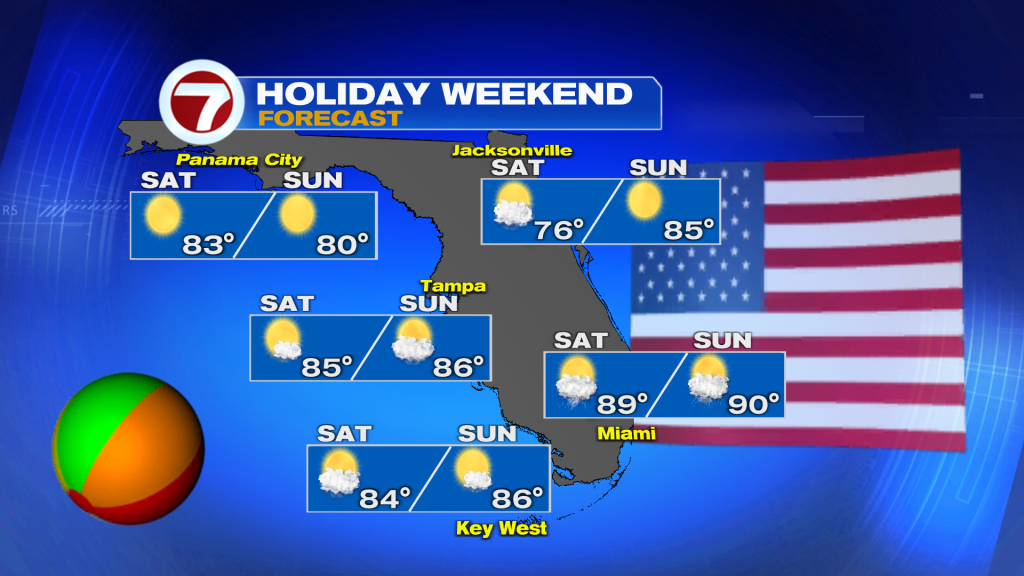 A non-tropical area of low pressure has a low chance to form during the next 48 hours. It seems like conditions won't be favorable, but regardless of development, heavy rains, dangerous surf & rip currents to impact the SE coast of the U.S. this weekend.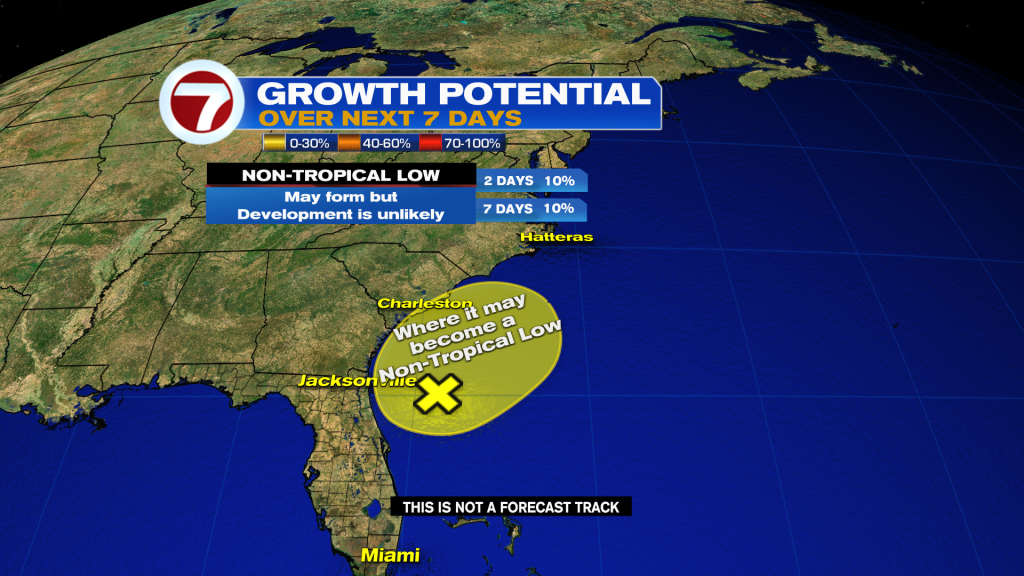 Be safe and informed with your Storm Station, 7 News!
Vivian Gonzalez
Meteorologist, AMS Certified
WSVN Channel 7