Heat Advisory for parts of South Florida was extended through Sunday for feels like temperatures up to 111 degrees for about two consecutive hours. The Florida Keys will have a Heat Advisory through at least tonight.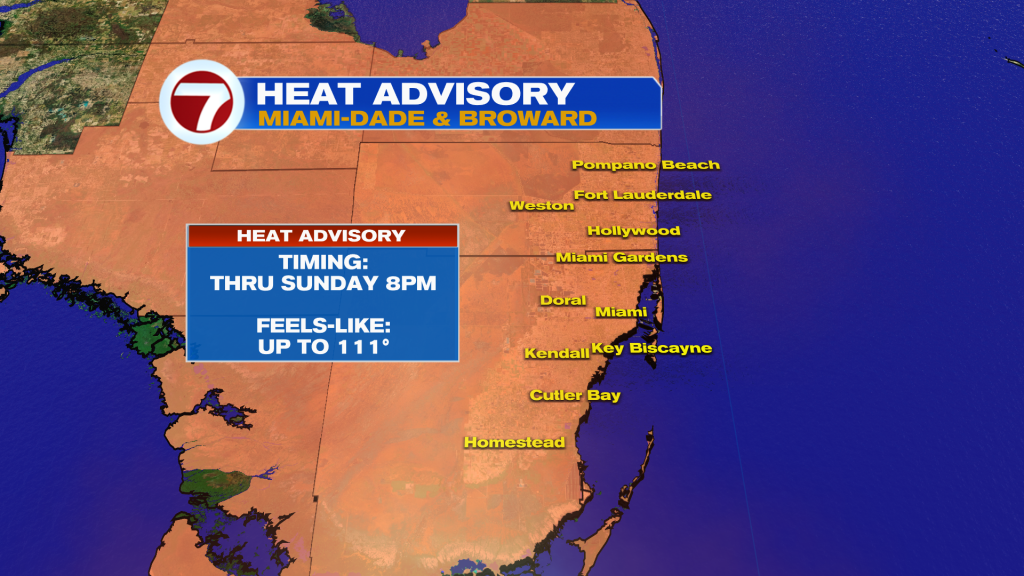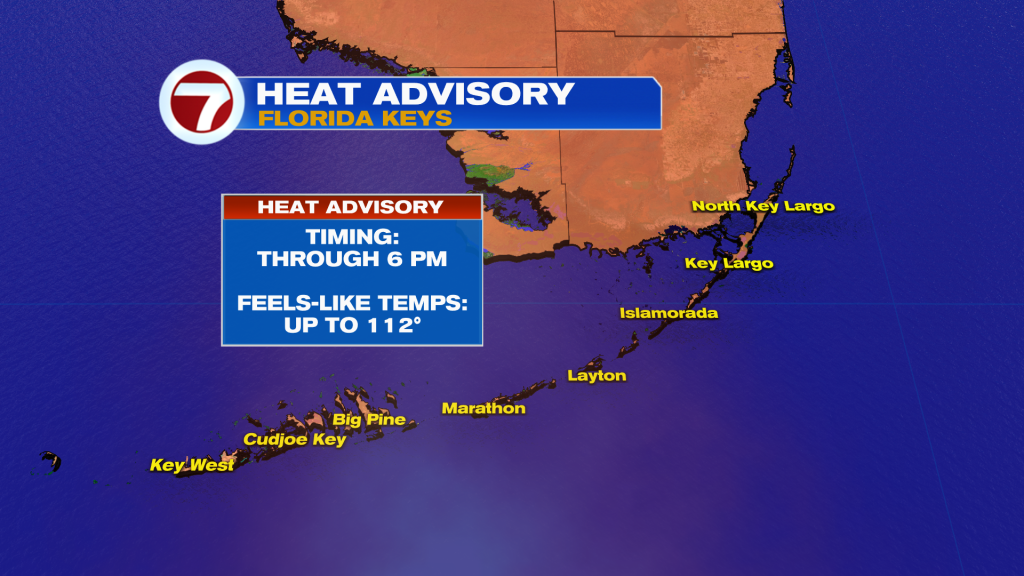 There is some faint dust that has made it into the region, but a thick plume of Saharan dust over the Central Bahamas should be here soon.
Temperatures are still going to be hot (maybe running 2-3 degrees above average). However, on Thursday we will be feeling the strong heat and high humidity with light winds. Temperatures are forecast to climb into the upper 90's this weekend (flirting with records) with winds out of the Southwest and thick dust in the air. As for rain, we have a small chance of a seeing sea breeze showers developing. The dust (thick plume) normally makes for drier conditions. Stay tuned!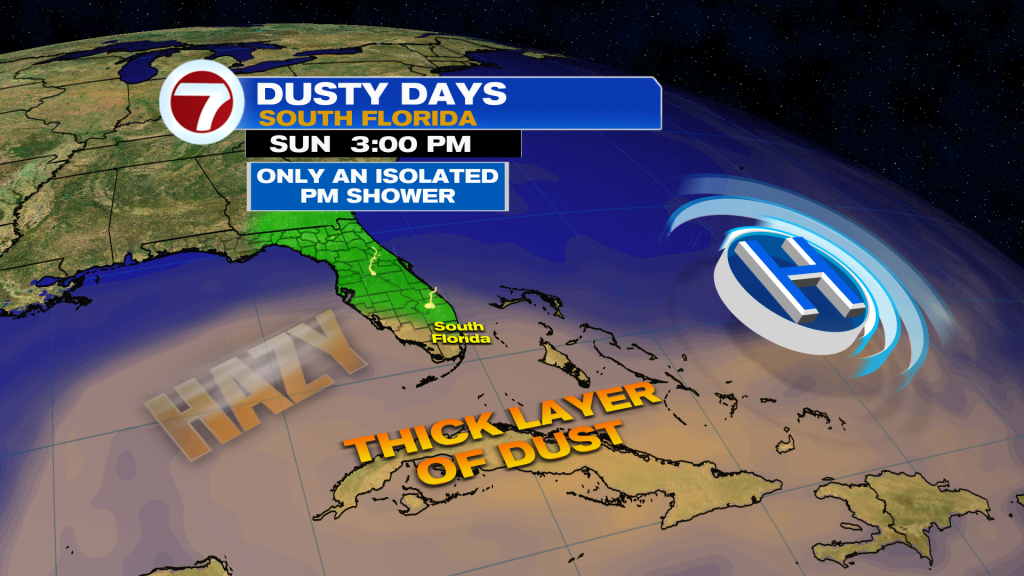 Today in the Tropics
We have Don a tropical storm in the Central Atlantic forecast to strengthen and accelerate Northward over the weekend. Once it moves into the Northern Atlantic over cooler waters, it should begin to weaken. Remains no threat to land areas.
A wave a few hundred miles to the Southwest of the Cape Verde has low chance to develop during the next 7 days as it moves West across the tropical Atlantic. For now, it will battles drier air and Saharan dust to the North.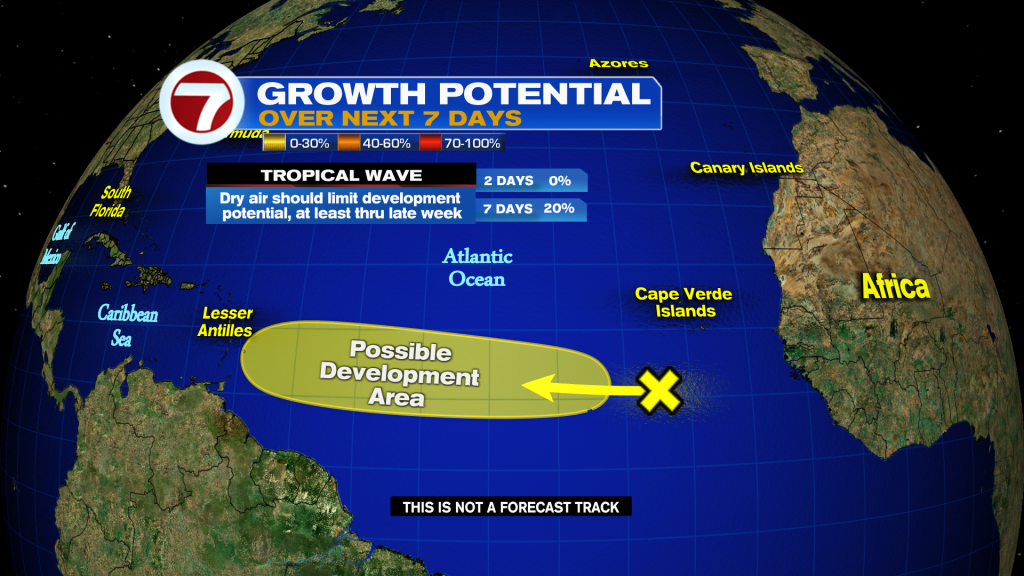 Have a wonderful day South Florida and make it a safe one!
Vivian Gonzalez
Meteorologist, AMS Certified
WSVN Channel 7