A marvelous Monday is underway setting the stage for a beautiful stretch in South Florida!
Temperatures have been cool-ish in the mid to upper 60's across Broward and Miami-Dade. The Florida Keys were in the low 70's.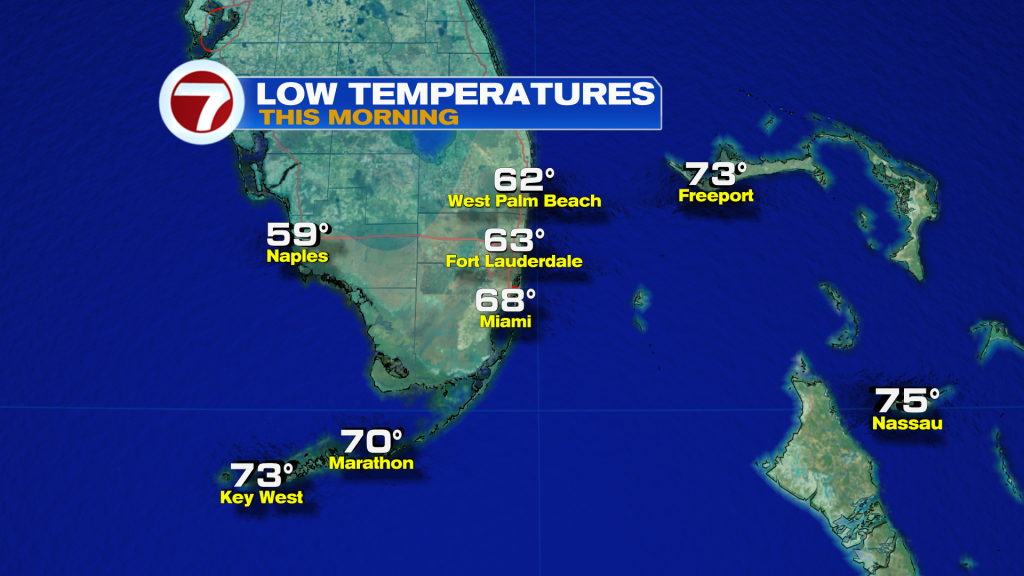 Winds have turned out of the North due to high pressure building across the Gulf coast states. It will be the dominant feature all week providing for sunshine and mostly dry conditions.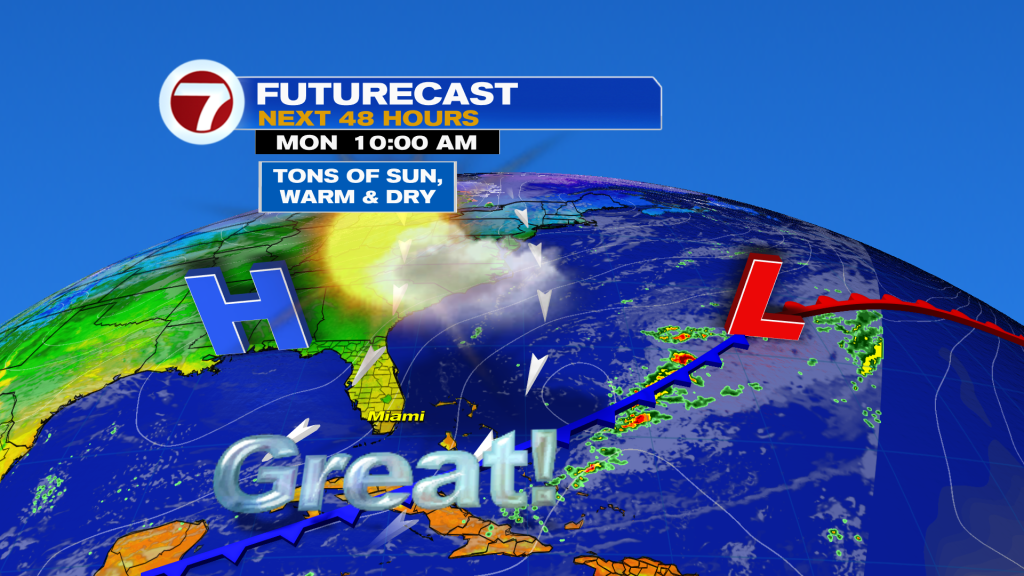 Only small changes happen this week with winds turning off the ocean helping temperatures slightly warm up by midweek. At best a slim shower chance, but tons of dry air will be around.
Heading into Veteran's Day highs could be nearing records with highs in the upper 80's, in many spots.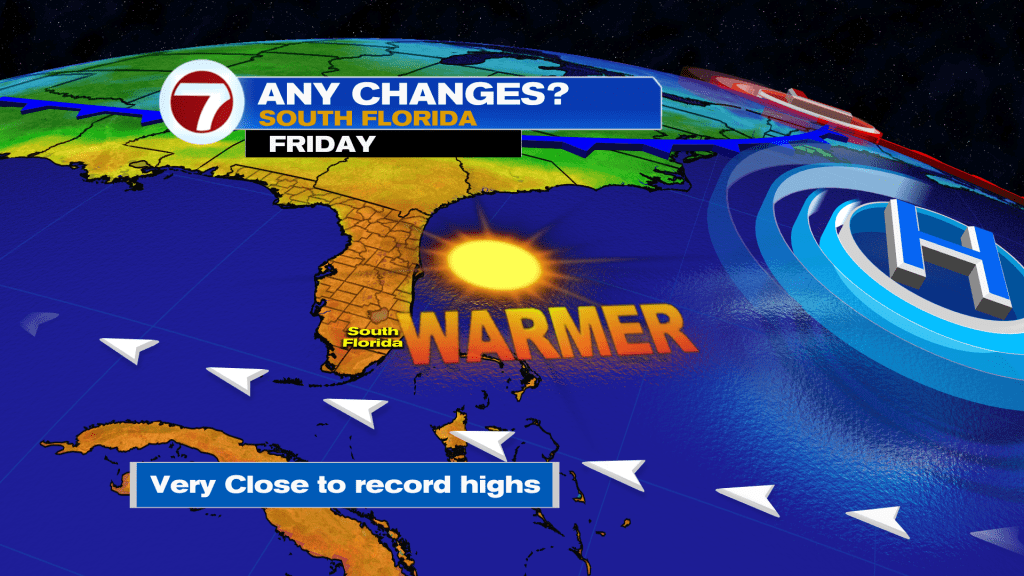 Have a wonderful week South Florida and make it a safe one!
Vivian Gonzalez
Meteorologist, AMS Certified
WSVN Channel 7