Warmer winds out of the South-Southwest will help some showers develop and move from West to East across the Metro areas.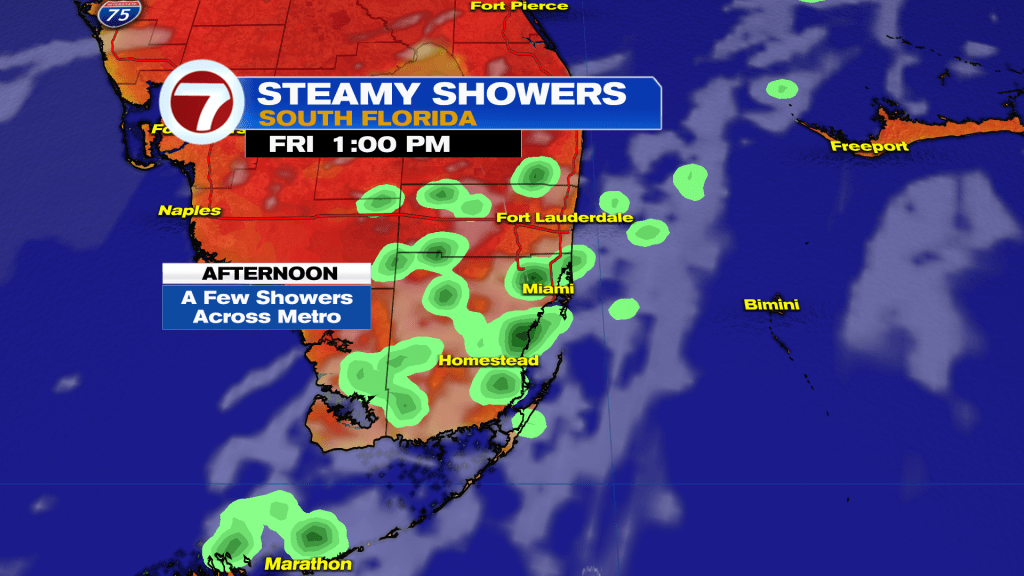 However, that wind flow will allow temperatures to climb into the mid 80's (possibly flirting with records).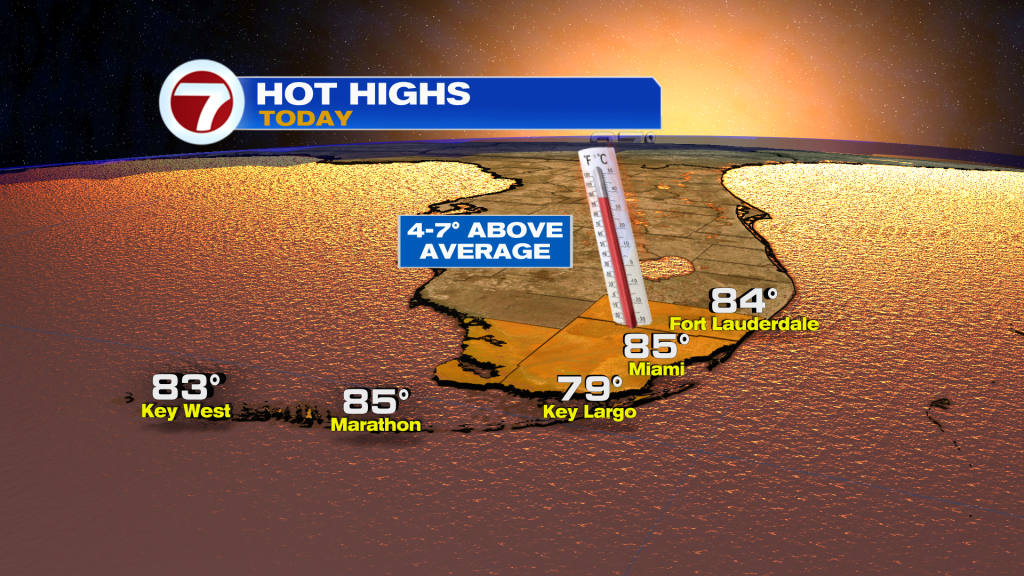 The reason for the warmth is due to a weak front approaching from the North. It is forecast to stall nearby on Saturday.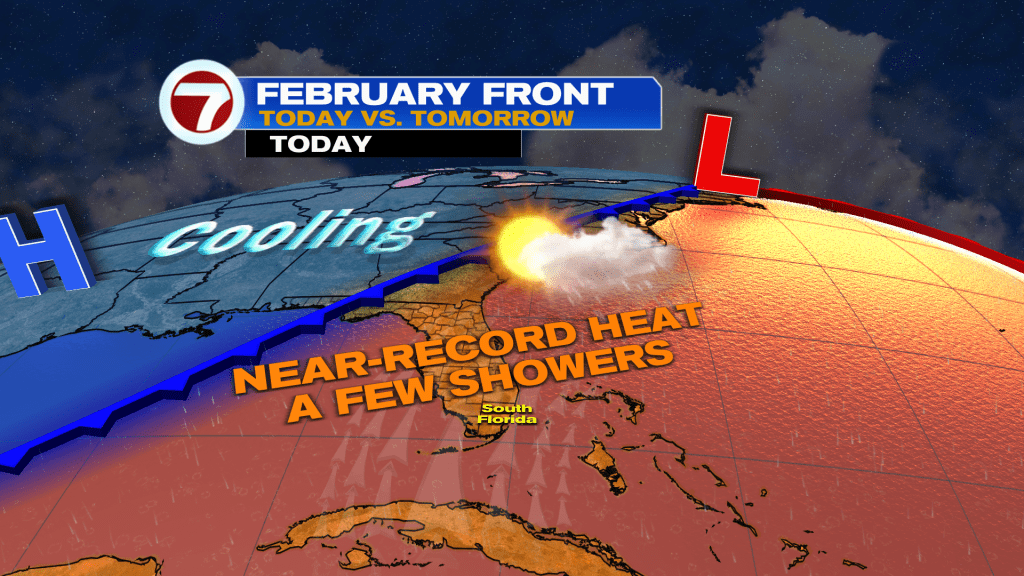 Look for the breeze to increase out of the East-Northeast (gusts up to 35 mph) drawing in clouds from the Atlantic that could produce spotty showers. Temperatures are going to be near-average with lows in the upper 60's and highs in the upper 70's. By Sunday, the front lifts and clouds break, so it should be brighter and warmer.
Have a wonderful weekend South Florida and make it a safe one!
Vivian Gonzalez
Meteorologist, AMS Certified
WSVN Channel 7