The long holiday weekend of Labor Day and the first weekend of September has arrived, and for September standards the forecast is looking great overall for South Florida.
A very weak front will cross through South Florida this evening, which will usher in drier air. Before then for our Saturday, we still have enough moisture in place for scattered showers to move through.
Across the metro, these passing showers will be most likely this morning and into the early-afternoon before it shifts toward the south and west and into parts of the Florida Keys for the afternoon. With an increasing breeze and northeast winds, temperatures will be quite seasonable into the low 90s for highs.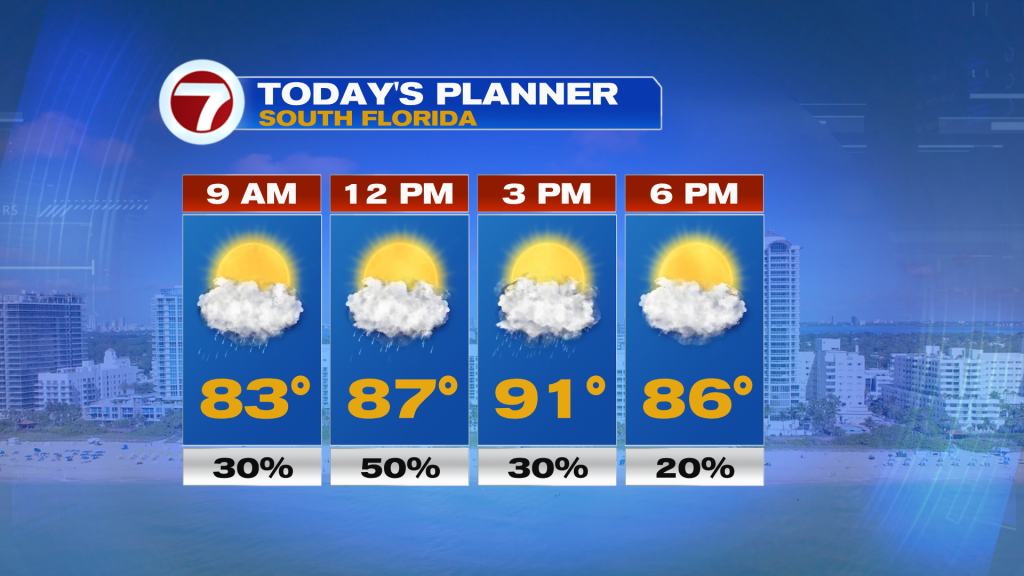 Behind this front on Sunday, there will actually be a brief but slight dip in humidity levels. Given how oppressive it has felt standing outside, this slight drop should actually be noticeable, especially with the breeze holding persistent out of the northeast.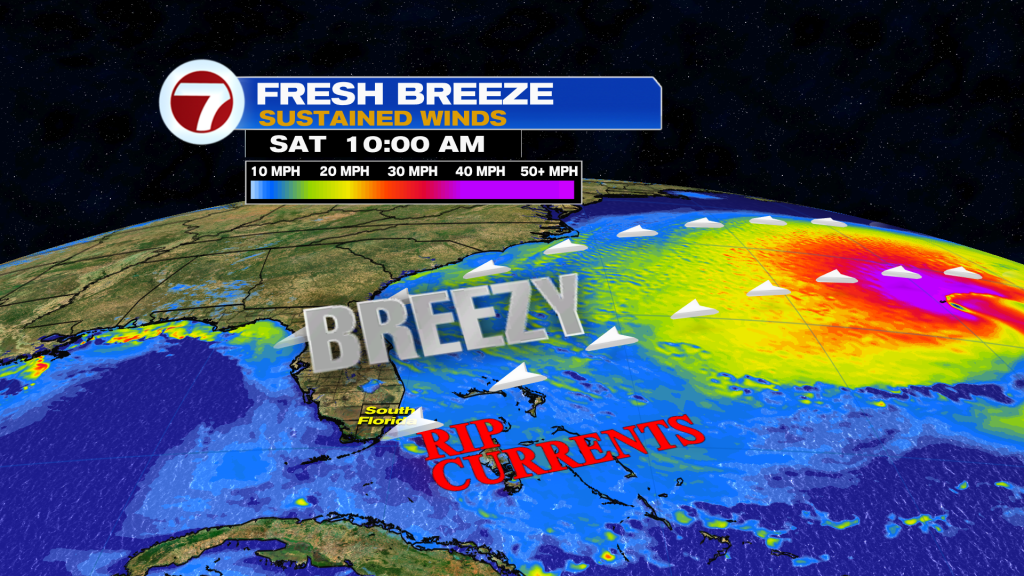 For both Sunday and Labor Day on Monday, there will be lots of sunshine with only a stray passing shower. Highs will hover near 90-91F across most of South Florida.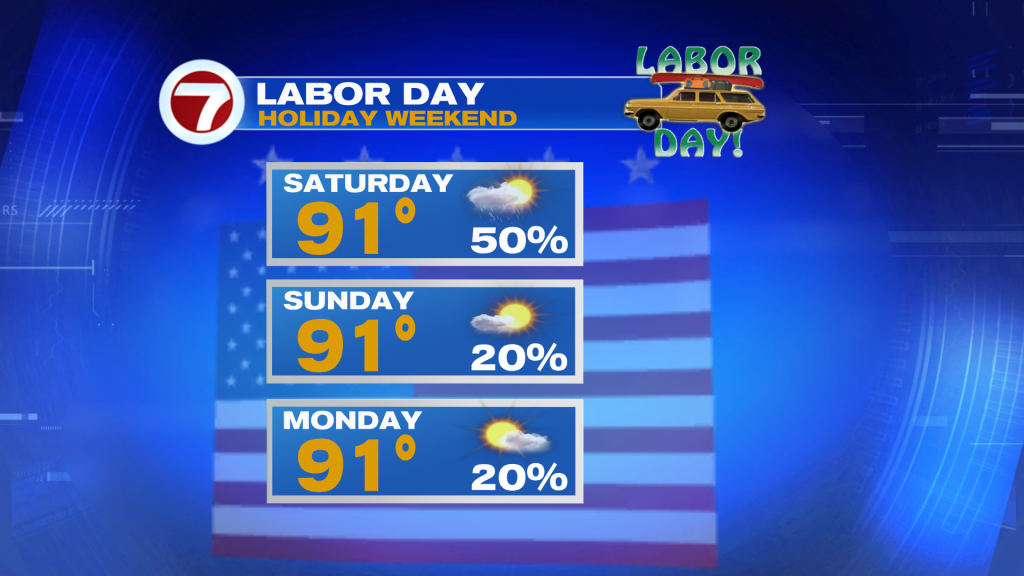 By the early week time period, that weak front should stall to our south and west across the Florida Straits and Gulf of Mexico. Given its proximity to the area, there will be some leftover moisture for an anytime isolated shower next week but drier air being fed in by high pressure to the north should keep rain chances below normal in the 20-30% range all week long.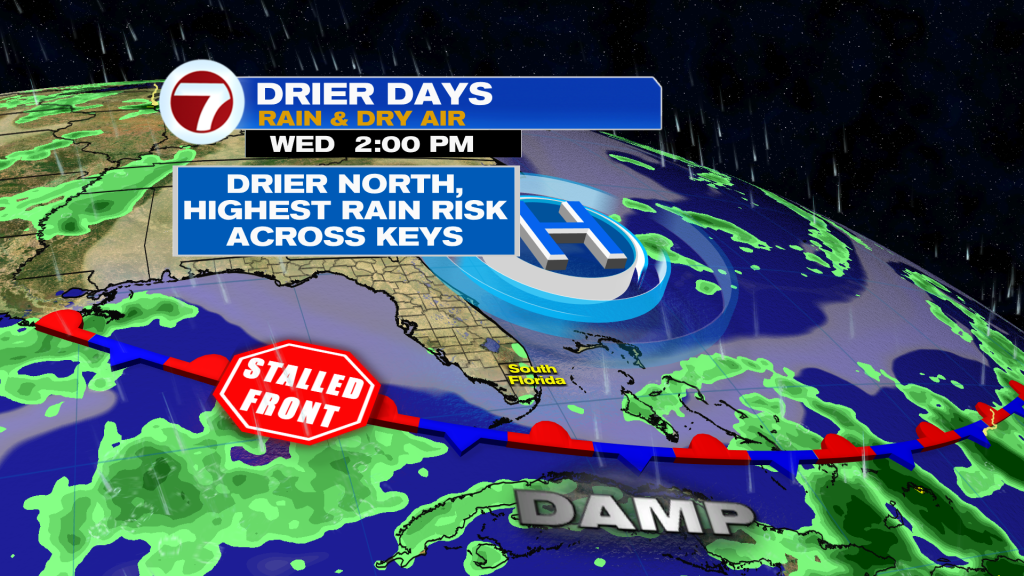 In the tropics, we are now down to three named systems in the Atlantic basin: Post-Tropical Storm Idalia, Tropical Storm Gert and newly-named Tropical Storm Katia. Besides Idalia bringing some impacts to Bermuda this weekend, none of these pose a threat to land or the US.
There is a tropical wave near Africa that will be traveling toward the west, however, and has a high, 70% chance of development over the next week which is worth watching later this month but it's not a worry at this time for the US.