Near-normal highs in the low 90's this week with passing clouds and only a slight chance of seeing isolated showers.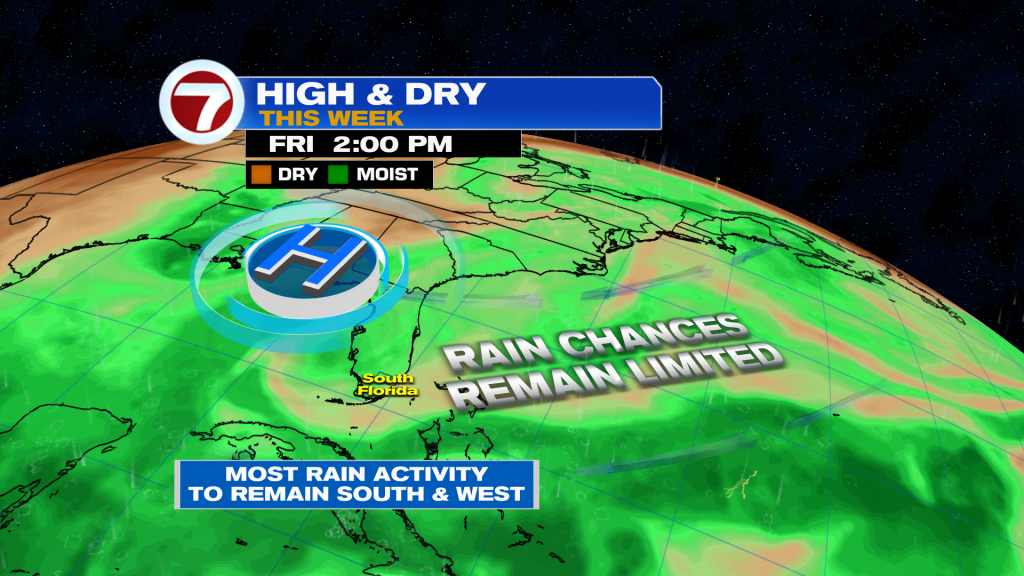 Persistent breeze out of the East will maintain an elevated rip current risk at area beaches.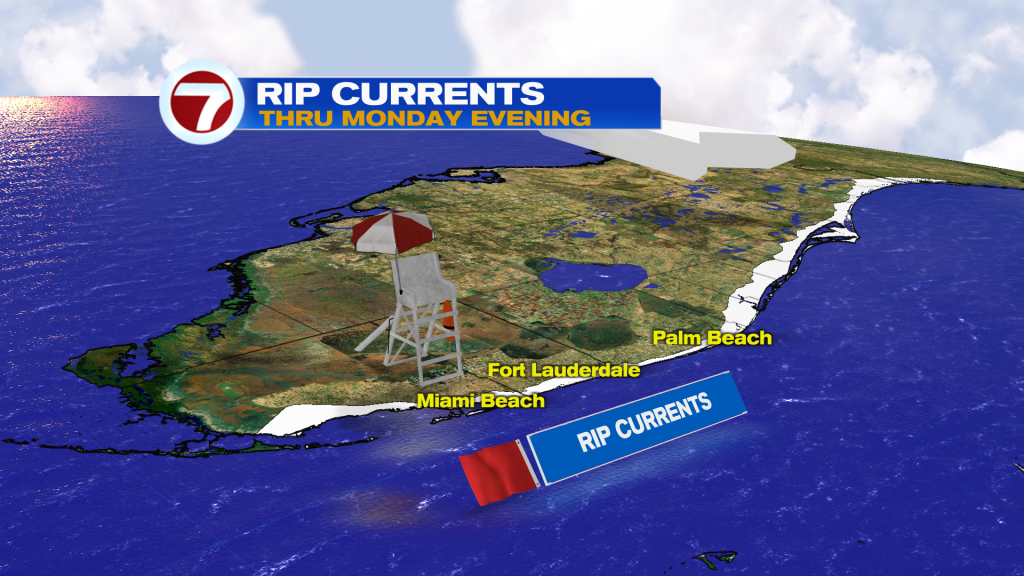 Today in the Tropics
Tracking Gert and Katia that are expected to dissipate in the next day or so in the middle of the Atlantic Ocean.
Wave forecast to move off the coast of Africa has a medium chance to form once it moves near the Cape Verde Islands.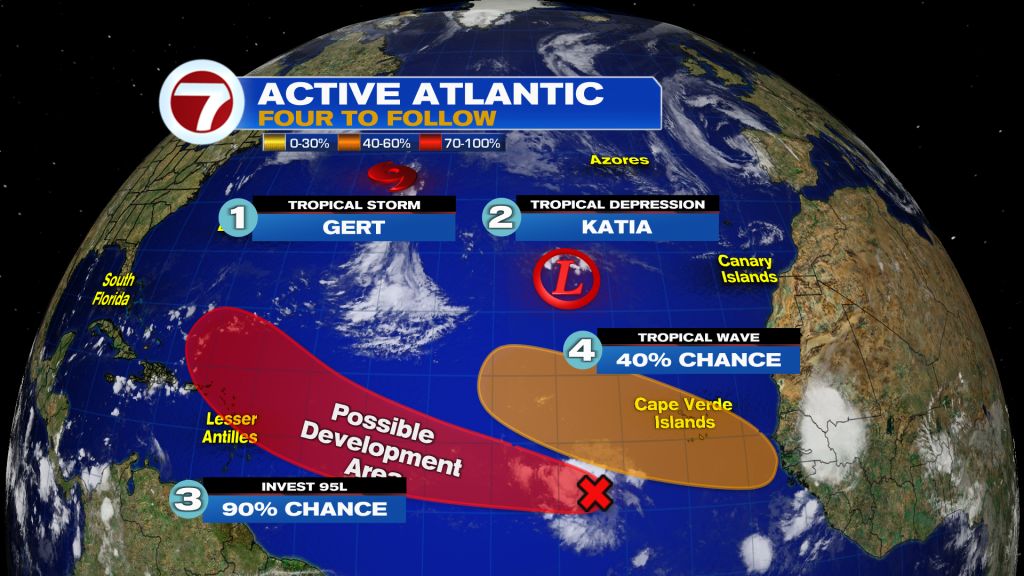 Tropical wave (Invest 95L) located a few hundred miles Southwest of the Cape Verde Islands has a high chance to form into a depression or storm midweek. It could impact the Lesser Antilles late weekend. However, track changes are likely since it has not developed yet.
Scenario 1: Strong high pressure in the Atlantic could help steer this system farther West and possibly threaten parts of the Lesser Antilles.
Scenario 2: Weaker high pressure could help curve system more North across the Central and Western Atlantic.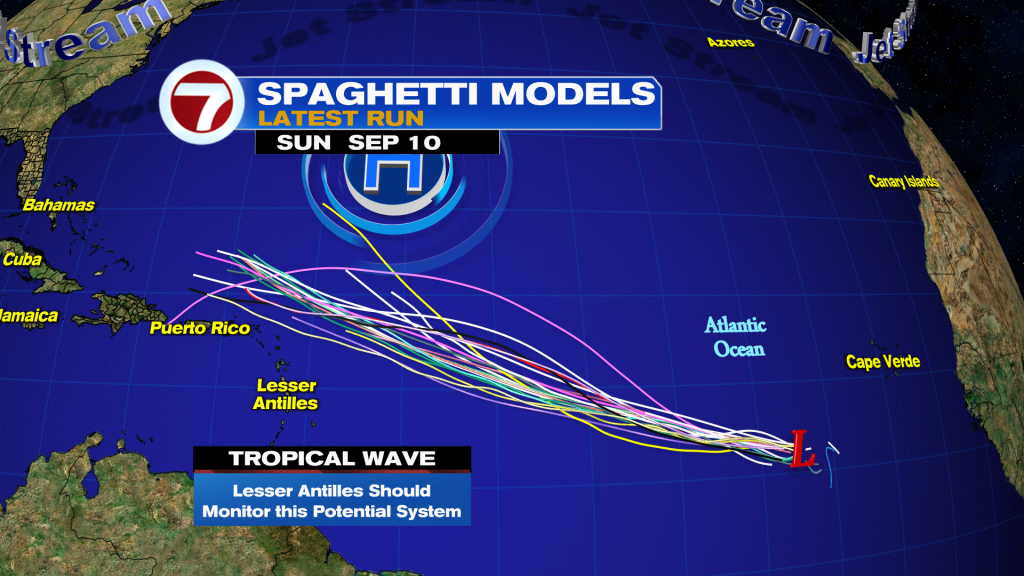 Way too soon to know whether it will impact the U.S., but something we will continue to monitor.
Have a great Labor Day South Florida and make it a safe one!
Vivian Gonzalez
Meteorologist, AMS Certified
WSVN Channel 7