There is now a hurricane in the Gulf — Idalia strengthened into a hurricane as of the 5AM Tuesday advisory. The system is forecast to continue to intensify until it makes landfall on the west coast of Florida during the day Wednesday.
The latest forecast track shows Idalia will most likely make landfall between the Cedar Key and Perry areas of Florida on Wednesday as a 120 mph hurricane, which is equivalent to Category 3, major hurricane strength.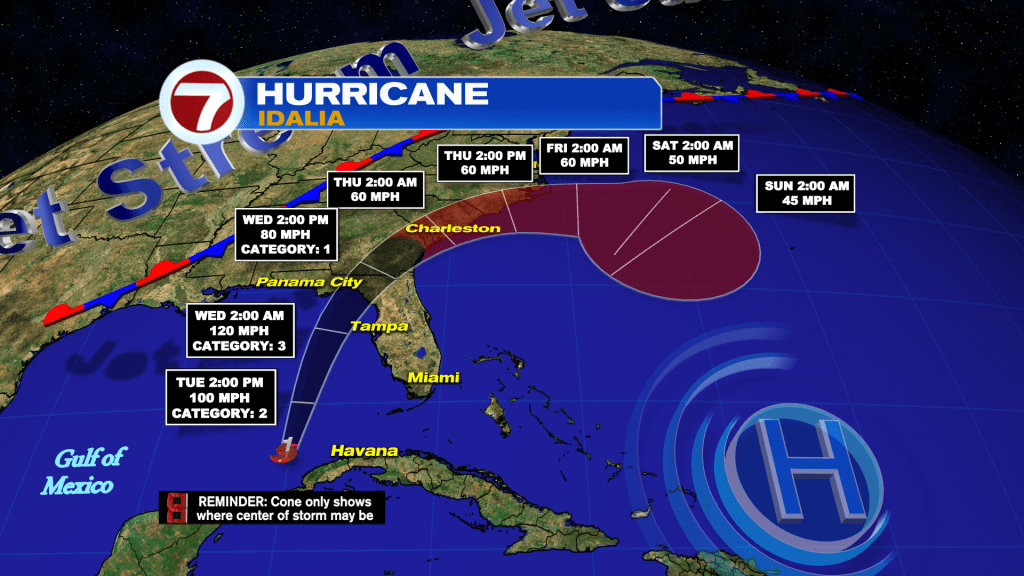 Much of Florida will expereince impacts from this storm regardless in the form of gusty winds, heavy rainfall, isolated tornadoes and storm surge.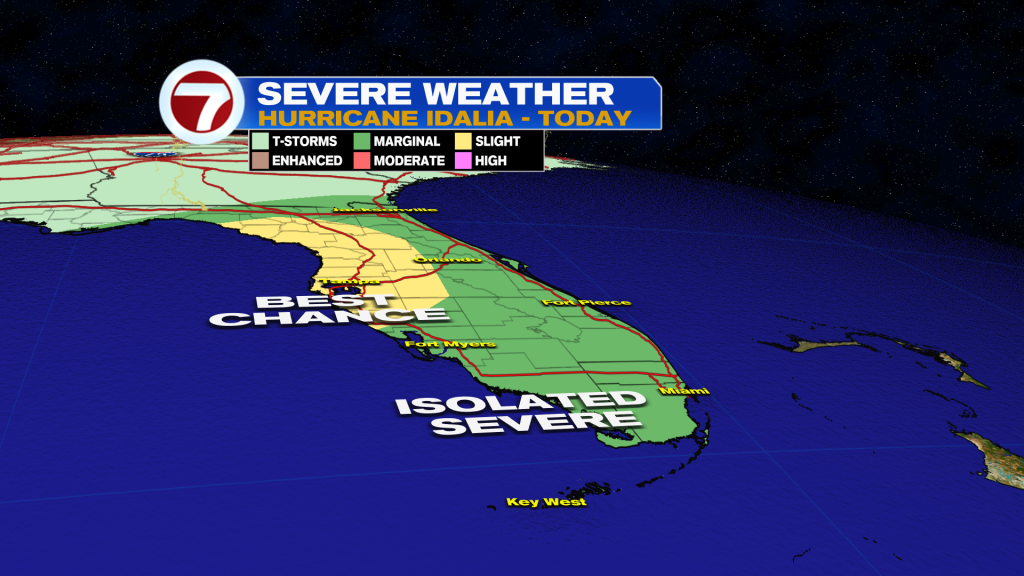 The worst storm surge will be near and just south and east of where exactly Idalia makes landfall. Up to 8-12 feet of inundation is currently forecast by the National Hurricane Center.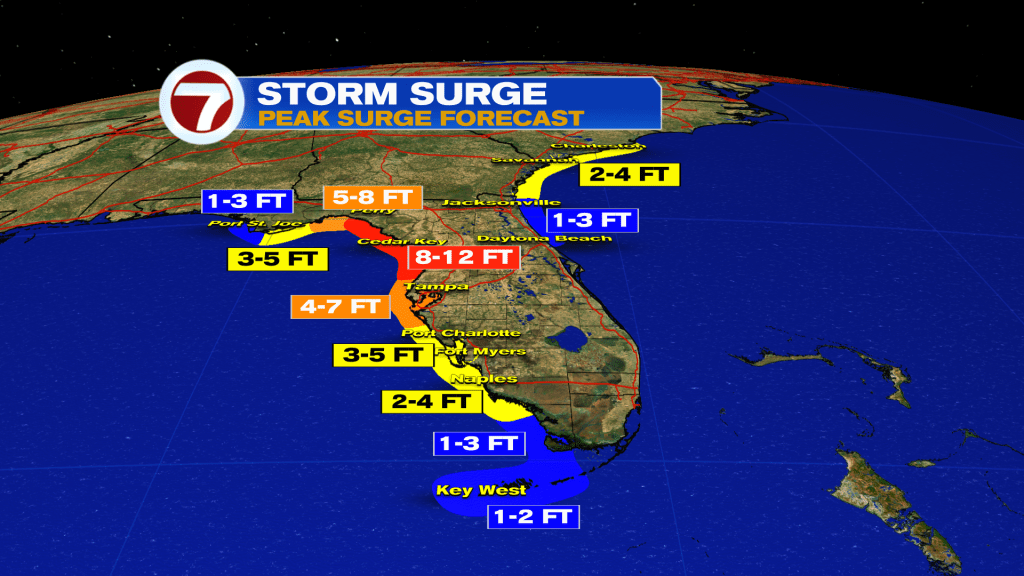 Across the Florida Keys, up to 1-2 feet of surge is forecast, with the concern for coastal flooding occuring during times of high tide through Wednesday.
As far as rainfall is concerned, up to 1-2 inches is forecast across South Florida. There could be isolated areas that experience flooding but the more significant impacts will be across northern Florida and into the Southeast.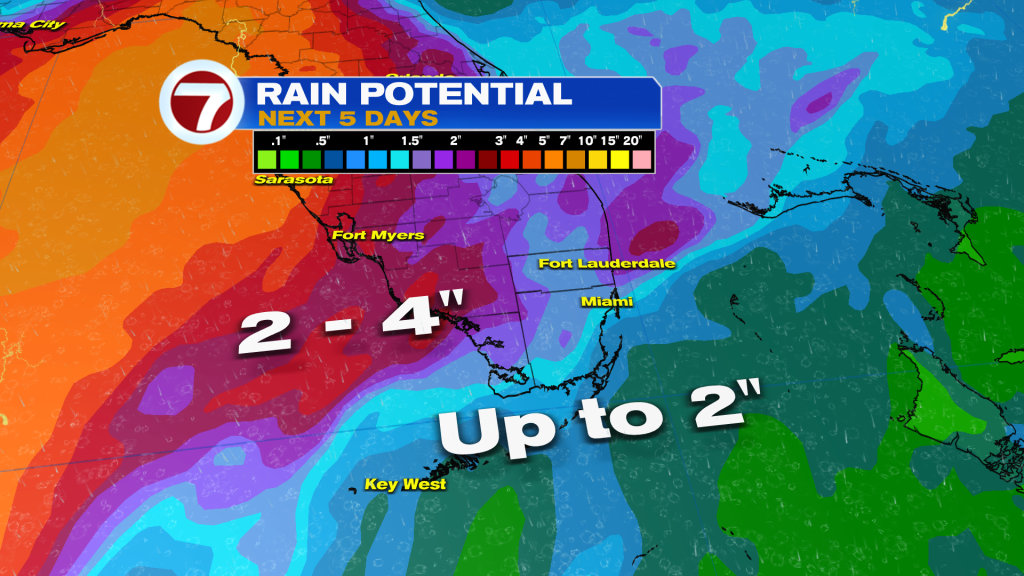 South Florida will also experience gusty winds ramping up through Wednesday. Winds could gust up to 45 mph across the Florida Keys and 35 mph across Miami-Dade and Broward Counties.
For today, there will be plenty of dry time but there will be bands of rain and thunderstorms that could pivot through South Florida, especially this afternoon and evening. That will remain possible into tomorrow before the more typical afternoon thunderstorms return starting Thursday while Idalia affects the southeastern US.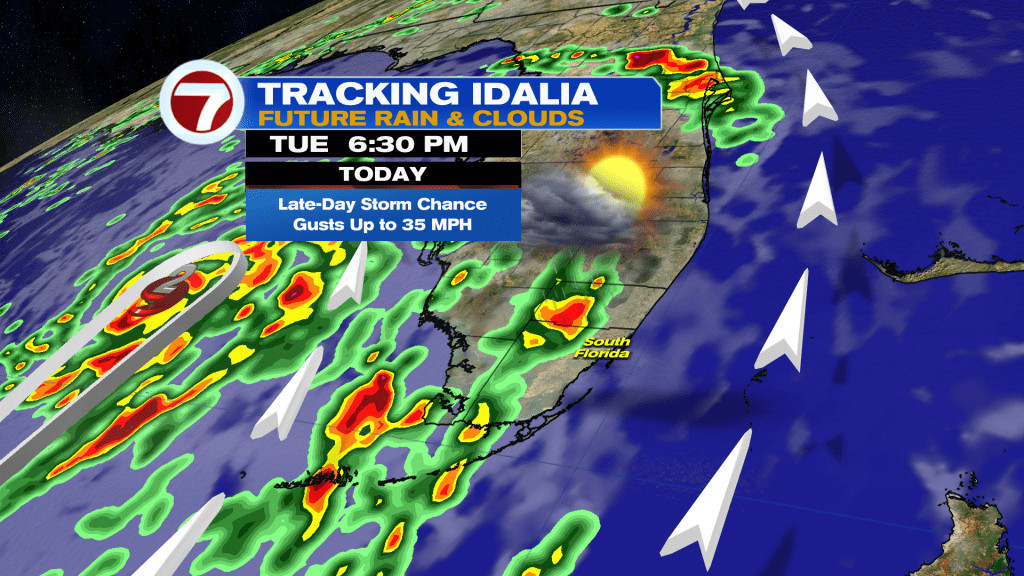 As far as temperatures are concerned, it will turn hot with highs into the mid 90s, especially on Thursday and Friday. A Heat Advisory is in effect for today across mainland South Florida for feels-like temperatures up to 105-110F.